Moving To Florida? Must Know Tips!
Categories:
Long-Distance
Real Estate
With a ton of homes being bought and sold in the USA every year, people do a lot of moving. While some might move across town or just down the street, others might move across the country to another state. One of the fastest-growing states in the country is Florida, as it has had a population growth of almost 15% since 2010.
However, before moving anywhere, especially Florida, there are some things you should know and some tips to follow to help the process go as smoothly as possible. So whether you want to buy a house in Palm Beach or rent an apartment in Orlando, this article is going to go over a few must-know tips when moving to Florida.
Be Aware of the Wildlife and Weather
Depending on where you come from, there is a good chance your home state doesn't have the wildlife diversity that Florida has. Florida is home to various ecosystems such as swamps, forests, grasslands, and others. This leads to Florida having hundreds of different land animals, aquatic animals, birds, and bugs.
It would help if you familiarized yourself with what's around you, so you're not surprised when you see something you weren't expecting. In addition to the wildlife, the weather will also be vastly different. While the climate differs a bit depending on if you are north or south, but Florida is always quite warm. The sunny and hot weather is a big reason people move south to Florida, but you should expect a bit of rain as well.
Know the Cost of Living and Housing Market in Your Area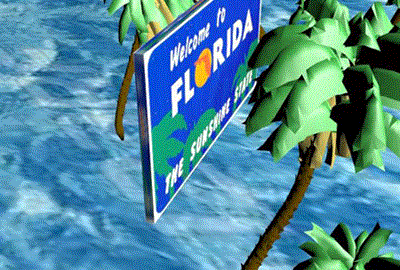 Of course, as with any time you move, you need to be aware of the cost of living where you want to go. Some Florida areas are costly with waterfront views, while others are more affordable and away from the beaches.
Being aware of the housing market in the city or neighborhood you like will help you get a good deal. Of course, being aware of other cost of living factors like taxes, groceries, transportation, and other expenses is a good idea, too. This can take a lot of research but will be well worth it and help your move go smoothly.
In addition to knowing the price of homes and such, you should also know the types of homes available. Most cities have a variety of different styles and kinds of homes you can rent or buy. Knowing the dwellings available where you want to move can ensure you get a home you love.
Be Prepared to Deal with Tourists
One thing that will likely be new to most people moving to Florida is tourists. Every year, tens of millions of people from around the world will travel to Florida for vacation. Between the beaches, the Everglades, Disneyworld, and dozens of other attractions, it is commonplace to visit.
It would help if you were prepared to deal with these tourists during popular travel times. They can greatly increase a given area's population and make getting around a little more difficult and time-consuming. While dealing with so many people who may not be accustomed to the area can be annoying, it is a good thing. Tourism is huge for Florida and keeps the economy healthy and thriving.
If you're planning on making a move to Florida, the tips in this article should help your move be a little easier and less stressful. While these aren't the only things you should consider or know, they are certainly among the most important.
SHARE