Packing and Storage Company
Packing and storage services are helpful for more than just moving. If you need your space organized, packed, and stored at any time of year, Expo Movers is here to help with your circumstances.
What Should I Put in Storage?
Seasonal items are the most common items put into storage in NYC. Your clothing, footwear, and accessories that get worn for a couple of months become easier to manage in a secure climate-controlled facility.
You can also store your seasonal decorations safely when using professional packing and storage services in NYC. Christmas trees, Easter baskets, and fall wreaths are all items that get frequently stored in our facilities.
The equipment used during specific seasons can save space at home when using a professional facility. That means your skiing gear, baseball equipment, or football pads can have a safe spot without creating clutter.
When the next season comes along, you can swap out the items kept in storage to always have what you need.
Small Business Packing and Storage Services
Do you operate a small business out of your home? Many families in NYC use a side hustle to help make sure their bills get paid each month. That means you have the challenge of managing the paperwork and documentation that enables your ability to make a profit.
Did you know that most tax advisors recommend saving seven years of business files if you need to respond to an audit? Some creditors and insurance companies have even longer requirements!
Those essential documents can take up a lot of space in a small home. You might also have paperwork for warranties, financial or medical records, educational items, receipts, and more.
Professional packing and storage services can help you get organized while keeping your items in a secure facility. This option can be a long-term solution that reduces the work needed when you have a local move to complete.
Items That Shouldn't Go Into Storage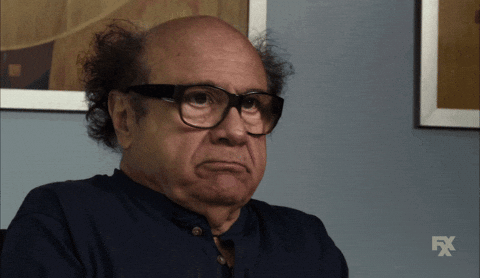 Certain safety rules are in place that requires specific items to stay out of storage facilities. Food products are the most common issue to consider because of the infestation issue it causes. Rodents can chew through almost anything, create a nest, and destroy your belongings. Anything perishable will eventually rot, emitting a foul odor that can permeate into fabrics and upholstery.
Houseplants are another item that shouldn't go into storage. Doing so would deprive them of sunshine and water. Certain pests are also attracted to them, creating another set of problems to manage for your belongings.
Hazardous materials are the final issue that shouldn't go to a professional storage facility. Anything that could burn, corrode, or explode cannot be part of the transfer because of human health risks. Expo Movers can provide a complete list of forbidden items to review upon request.
Professional Packing Services Maximize This Investment
If you are planning a cross-country move, a long-distance relocation, or you have a new place in one of NYC's boroughs, professional packing services can optimize the moving process. Our teams carefully wrap and pack your belongings to minimize the risk of damage or breakage. Then you can load the truck yourself or hire our crew to manage your logistics to avoid the many stresses of your upcoming transition.
If you have temporary storage needs while working on getting your space organized, then Expo Movers can provide the help you need. We can professionally pack the items going to storage, deliver the items to your unit, and return them as required. Our services include long-term facilities for those essential things that you need to keep but don't always want to have at home.
We use a variety of packing materials to ensure that each item receives the protection it deserves. That means you can enjoy the extra space, move to a new place, or face a short-term situation with confidence knowing that your belongings are where they need to be.
Benefits of Our Professional Packing and Storage Services
Your belongings receive the same professional packing and storage benefits from Expo Movers, whether we use plastic bins or standard boxes for your possessions. Our teams carefully select the materials that maximize the protection of each item to minimize risks.
When you choose Expo Movers for this service, you can expect to receive the following advantages.
Private indoor access to your belongings.
Extended access hours every day – including weekends.
Climate-controlled facilities and 24/7 security.
Photographic inventory control.
Storage rooms of multiple sizes to meet your specific needs.
Expo Movers provides facilities that we own and operate, unlike most of our competitors. That's why these unique advantages are available through our professional packing and storage services. Contact us today if you're ready to get organized, and we'll get you a no-obligation quote that proves how affordable it can be to have more space at home again