After several months of the coronavirus pandemic, NYC has come to discover three truths.
It has been challenging in NYC, with COVID-19 taking tens of thousands of lives since March 2020.
The pandemic may stretch on until 2022, with some estimates suggesting it could be 2024 before life returns to "normal."
Life will get better.
When we think about NYC's experiences during 2019, we see how the city brings us to life. Romantic museums offer quiet moments. The vibrant nightlife encourages us to explore culture, music, or a night out with the people we love.
Even the crowded subway cars could be a fun social experiment during some commutes.
As NYC wakes up from its viral-related slumber, people recognize a shift in the city's attitude. Packing millions of people into the same general space became a recipe for COVID-19 infections.
Is it time for you to make a local move to get some extra space, or is now the right time to plan an escape?
Best Post-Pandemic Neighborhoods in NYC
The post-pandemic world will stress more outdoor activities, open windows, and fewer large social gatherings.
Most people stayed close to home for several weeks when COVID-19 transmission rates were severely high in NYC during March and April 2020. You likely avoided all mass transit, visited whatever local businesses were near your place, and ordered in whenever possible.
A local move may get you to where you want to be in the city after the coronavirus issues start settling. Here are some of the best choices.
1. Rockaway: Queens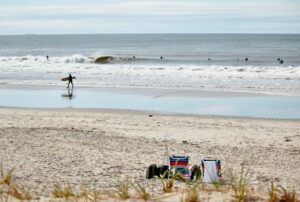 Although it is 90 minutes to Manhattan across multiple subway lines, living near the beach without a commute can be healthy and therapeutic. You won't find as much congestion because of its location, which means you can get some sunshine and outdoor time without running into as many people.
2. Windsor Terrace: Brooklyn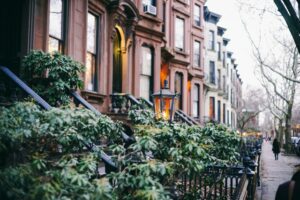 Moving closer to parks can help you enjoy the outdoors more in NYC. Having the serenity that nature provides within a few minutes of your home ensures that everyone in your family can have some healthy fun. This neighborhood gets you close to Prospect Park, with several miles of trails you can enjoy.
3. Gramercy, Manhattan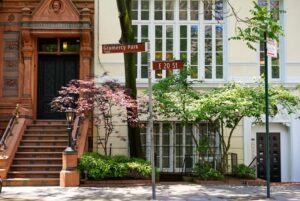 With quiet streets and plenty of ways to walk to work or grab what you need, this neighborhood offers a beautiful serenity that one might not expect when living in Manhattan. The ivy-covered carriage houses are an entirely different vibe to enjoy than what you can find in Midtown.
4. Pelham Bay: Bronx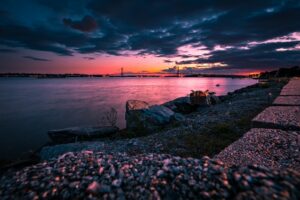 Not only can you potentially cut your rental costs by a third in this neighborhood, but you'll also find a culture that focuses on the best aspects of the past. Many of the bakeries here make items that you won't find anywhere else in NYC. It isn't the place for a thriving nightlife, although the sense of community is healthy and friendly.
5. Sunnyside: Queens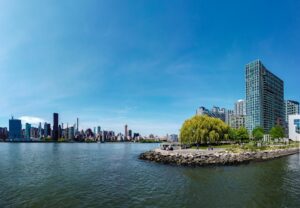 It can be a lot of fun to socialize from the safety of your garden in this neighborhood. The nearby parks are the perfect place for kids to play, and you'll find neighbors helping each other care for their needs. Many professionals have an easy commute, and the diversity you experience is the epitome of what NYC's story is each day.
What About Moving Out of the City?
Many people and families decided to move away from NYC because of the pandemic.
In the post-pandemic world, that trend is expected to grow. Although many people stay in the area by relocating to other New York towns, New Jersey, or Connecticut, some are going to Wisconsin, Florida, California, and Seattle.
Some moves are temporary as people tend to family members out-of-state. It can also be a permanent decision since many of the things people love about NYC disappeared because of COVID-19. Over 246,000 people have filed for a change of address request to leave.
Many New Yorkers plan to return one day. The post-pandemic world dictates that schedule. Until there is clarity about what to expect with the virus and the government's response to it, some families feel as if it is safer to stay away.
You've got to do what is right for yourself and the people you love. Whether that means you plan a local move to a post-pandemic-friendly NYC neighborhood or head to a different state, our team can be there to support your efforts the entire time. Let us worry about the logistics while you focus on being healthy and safe!