Astoria Movers
Professional moving services can help you enjoy Astoria's charm and convenience. This beautiful Queens neighborhood gives you easy access to Manhattan, Brooklyn, and Long Island.
Are You Moving to Astoria?
When you see the bustle of Manhattan across the water, it can be hard to remember how laid-back Astoria is on the other side of the East River. This Queens neighborhood is known for being culturally diverse, with several trendy spots and ethnic eateries adding to the relaxed pace.
It is such a fun atmosphere that you can find in Astoria that the neighborhood was recently named one of the world's ten most incredible spots. Combining scenic parks, nightlife, and a developing art scene creates a welcoming atmosphere.
Although you can find busy areas in the neighborhood, Astoria has tiny homes, tree-lined streets, and cars parked out front. This atmosphere is only a few subway stops from where you work while being close to Sunnyside and Long Island City, making it feel entirely residential compared to other places in the borough. Additionally, Astoria is only 15 minutes from Midtown Manhattan, with the N and W lines running through the heart of the neighborhood.
That means the views are stunning when you find your new home here. In addition, professional moving services can make your relocation seamless and straightforward.
What to Expect When Moving to Astoria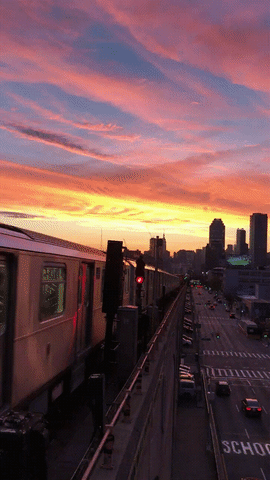 Astoria is the epitome of a Middle-Class neighborhood in NYC. It is where families come to put down roots, raise children in a safe environment, and prepare for the future.
It is also a neighborhood where young professionals can find affordable homes. Several buildings have one-bedroom apartments going for less than $2,000 per month. That means you can find a small building, a quiet spot, and an accessible street awaiting your arrival.
A new ferry stop in Astoria lets you take the scenic route into the city, but you will find that most people prefer to stay home during the weekend. However, dozens of bars, cafés, and restaurants can give you something new to try every day.
You can also find Astoria Park thriving with life during a beautiful NYC day. With 60 acres to explore, this space takes you right up to the river. It's the perfect spot for a morning jog, picnic, or family spending time. Free concerts happen here on summer nights, showing how community-orientated the environment is here.
Astoria is a multicultural neighborhood, although it is famous for the Greek influences you can find here. Residents can trace their ancestry to over 100 different countries in this Queens hotspot, which means everyone has a chance to find new friends or explore new experiences.
Choose Local Movers in NYC for Astoria
Enjoying the Bohemian Beer Hall and Garden and the Museum of the Moving Image are just some of the perks of a home in Astoria. If you are moving to this Queens neighborhood, then you may qualify for professional local moving services.
When choosing an experienced team of local movers in NYC, several benefits are available to you.
Packing Services. We can pack your belongings for you, load everything onto the truck, and then unpack the boxes upon arrival.
Specialty Services. Our well-vetted teams can handle everything from pianos to a fine art if you have antiques, family heirlooms, or specialty items to move. We use an individualized process to ensure your valuables receive the highest protection possible.
Storage Services. When your place in Astoria isn't ready for you to arrive, we can provide temporary storage services to protect your belongings. Long-term options are also available if you require them during your relocation.
Expo Movers defines a local move by using a 60-mile radius. Most NYC customers can qualify for this service. It is one of the most affordable ways to experience the relaxed way of life Astoria provides while spending more time at home since you're just a short drive from almost anywhere in the city.
If you require long-distance moving services or plan on moving across the country, our team can set up the necessary logistics for a successful experience. Contact us today to discuss what you'll need to get to your new address, and you will see how affordable professional moving services in Astoria can be!