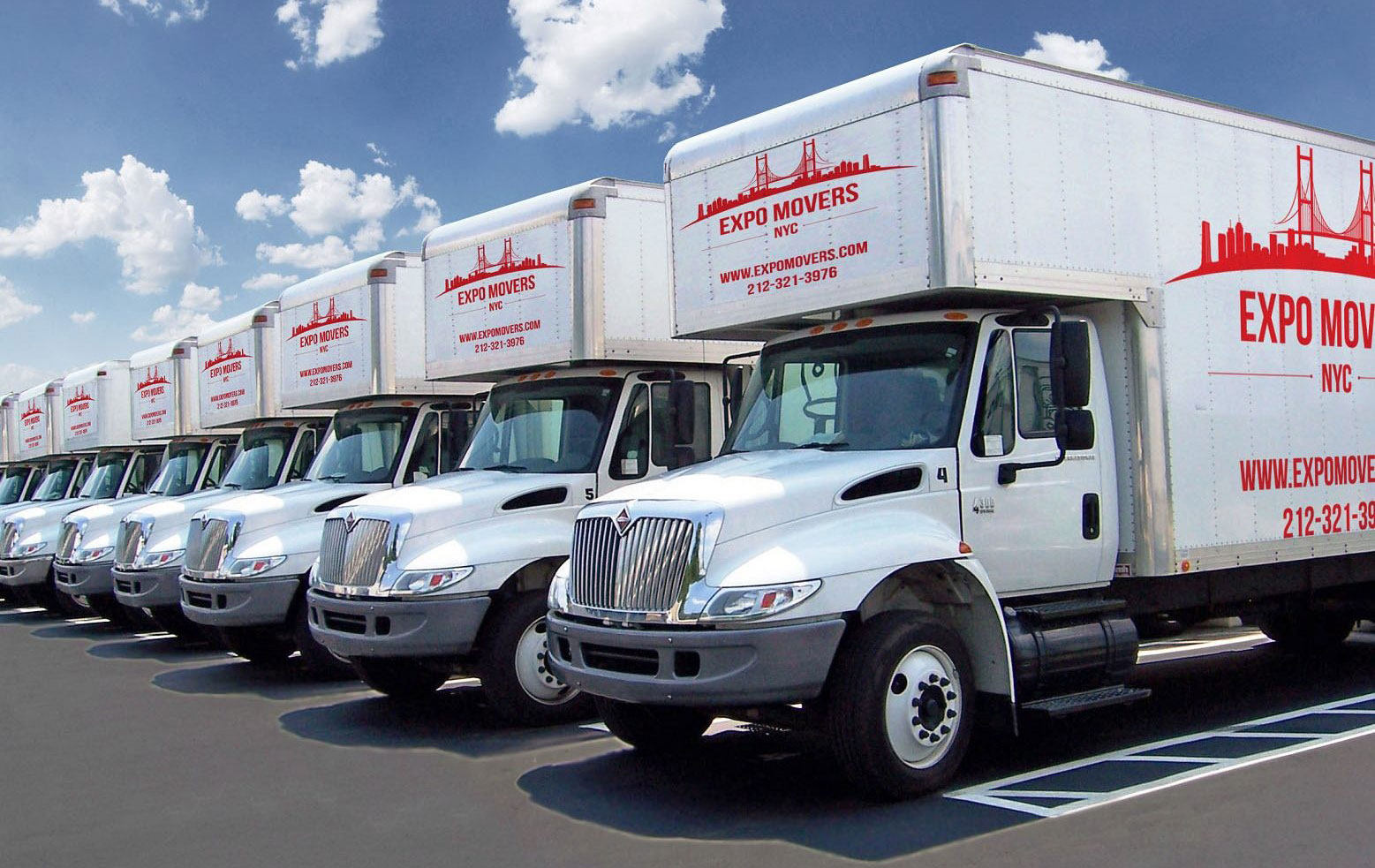 Moving and Storage Services NYC
Expo Movers and Storage is one of the best New York moving companies.
And we have the reviews to prove it!
Residential Moving Services

If you are a first-time homeowner, ready to downsize, or signed a new lease, then our top-rated movers are prepared right now to make your relocation a stress-free experience.

NYC Residential Moving Company
Providing professional
residential moving services
to the five boroughs is our specialty. Our fast and efficient approach ensures you receive a high-quality result that works on your schedule. We have a straightforward goal: to give you the best moving experience.
Expert Services, Affordable Prices

From furniture management to professional packing, our teams can handle every component of your upcoming move. We provide end-to-end services that comply with all building rules and requirements. Let us handle the logistics of your relocation so that you can enjoy the transition to your new address.

Professional Storage Services

If your new home isn't move-in ready right now or you have a partial move to manage, then our climate-controlled storage facilities are an affordable solution to use. We can accommodate virtually any circumstance.

Office & Commercial Moving
Every business faces a unique set of circumstances when an office move becomes necessary. Expo Movers takes an individualized approach to
commercial moving
so that nothing gets left behind. Contact us today to discuss the specific details of your relocation needs!
NYC Office and Commercial Movers

Our full-service moving company services all your commercial needs in New York City. Let us know what your business needs, and we'll take care of the logistics of your relocation.

Commercial Moving Services

We can transport your inventory, business supplies, office equipment, and more when you have a commercial relocation project to manage. Let our packing, transportation, and unloading expertise become your next asset when you need to move. There are never any hidden fees or unexpected charges, which means you always know what to reserve on your budget line.

Storage for Commercial Moves

Our professional storage services can handle the needs of your business right now. You will find that the white-glove approach we take can manage priceless items, high-value investments, and similar items. We can accommodate most storage requests.

Local Moving
A relocation within a 60-mile radius is a
local move
when you choose to work with Expo Movers. If your moving needs meet this definition, then you will find our economical pricing becomes even more affordable. So contact us today to let us know how we can take care of you!
NYC Local Moving Company

Depending on the services and amount of c/f, your local move may take a couple of hours or a few days. We take care of every aspect of your local relocation, so there is no need to worry. We have the experience, knowledge, and necessary skills to execute the transition to your new apartment smoothly and efficiently. Moreover, our team can provide various packing and storage services to ensure your belongings arrive safely and securely.

Packing Services

Expo Movers offers a variety of packing options. We supply the boxes used during the move, plastic bins, blankets to protect the furniture, tape, and bubble wrap. If needed, we always have available custom wood crating for fragile items such as fine arts, antiques, marble, and glass.

Storage Services

We also provide climate-controlled storage services to ensure your belongings receive the protection it needs, are securely stored and will be delivered at the time and location you need.

Long-Distance Moving
If you plan a move that takes you out of New York City, then our licensed
interstate moving services
can meet your needs today. Let us know what your plans are so that we can provide you with a no-obligation quote right away.
NYC Long-Distance Movers

Moving from NYC might provide you with some employment or financial advantages, but that doesn't eliminate the stress of moving. We offer affordable rates, accurate estimates, and various services that customize the experience for your relocation project.

Interstate & Cross-Country

Expo Movers maintains U.S. Department of Transportation and New York State licensing to manage any move you need to make anywhere in the United States. Our end-to-end services can start with us packing your belongings and finish by helping you to set up your new home or office. You are welcome to verify our credentials at any time.

Specialty Movers

If you have specialty items in your home or office that require relocation, then Expo Movers provides a specific set of services to accommodate your needs. For example, we can move antiques, fine art, pianos, and more by the standards that insurers or guarantors require for transportation.

Antique Furniture

Antiques and heirloom furniture must receive skilled handling and special care. We take a unique approach to these items, packing them in the most durable protective products possible for the materials involved in the piece. Our team makes sure a protective shell is in place, from foam wrap to individualized crating, before loading and transport.
Piano Moving
A piano is a fantastic instrument to have at home. However, this instrument requires technical proficiency to protect its components during transport. Our proprietary approach ensures that any style, including a grand piano, can arrive safely and on time at your new address.
Fine Art
If you have fine art or sculptures at your home or office that require relocation, then our white glove services are what you need. We secure your items according to whatever instructions are necessary to protect your investment.