Upper East Side Movers
If you require residential or commercial moving services on the Upper East Side, then Expo Movers provides the affordable services you need.
Are You Ready for the Beauty of the Upper East Side?
This Manhattan neighborhood is arguably one of the prettiest that you'll find in NYC. You'll find it between 96th Street, 59th Street, the East River, and Central Park. In addition, Yorkville, Carnegie Hill, and Lenox Hill are all within their boundaries. It used to be the Silk Stocking District, but it is now one of the city's most affluent areas.
The Upper East Side provides a stunning mixture of upscale high rises, brownstones, and century-old homes. Crowds come for the museums, designer stores, and restaurants that are in the neighborhood. If you make your home here or move your office to this area of Manhattan, you can enjoy the glitz and glamour every day.
Expo Movers provides an affordable relocation package that will bring you here for a surprisingly affordable price. Each job receives a customized approach so that the professional moving services you receive can maximize your investment.
Benefits of Hiring Upper East Side Professional Movers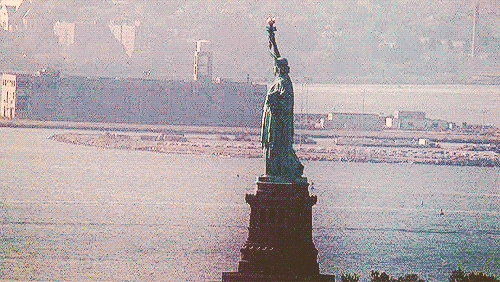 Life in NYC moves at a rapid pace. If you're unable to keep up, then the city is going to leave you behind. Packing up your home or office might seem like an easy DIY way to save a little cash, but it can require a significant time investment.
Do you have time to pack your boxes, load them onto a truck, and then organize your new space? What would happen if you over-exert yourself lifting a heavy item?
Hiring professional movers for your Upper East Side space will do more than save you time and labor. Our team can speed up your move, so you have less downtime during relocation.
That's why an investment in professional moving services makes sense.
The Best UES Professional Moving and Storage Services
Choosing Expo Movers for your Upper East Side move means that you're hiring a team of white-glove professionals ready to work for you today. Our goal is simple: to make sure your belongings move from your old space to the new one safely and securely.
Our well-vetted team offers several service options for you to consider when you require professional moving services.
Professional Packing Services. We can pack all of your items so that you can manage other areas of your move. Then we can unpack your belongings once they arrive at your new home or office.
Logistical Help. You receive an assigned point-of-contact with our moving agency that works with your schedule, transportation logistics, and more.
Furniture Moving Services. Each member of our moving team receives specialized training to ensure your furniture items receive the lowest possible risk of damage. In addition, we can disassemble and reassemble certain pieces as needed to ensure a timely move occurs.
Storage Services. We have facilities that allow you to store personal items before, during, or after your Upper East Side move. They're available to you as long as you need them.
NYC Moving Services. If you're moving away from the Upper East Side to another part of New York City, we can provide you with the same high-quality services.
Commercial Moving Services. Whether you have a home office that supports your entrepreneurial efforts or want to establish a UES office, our expertise will become your next best asset this year.
Expo Movers covers your residential or commercial moving needs, from our modern inventorying system to the moving insurance you want to protect your belongings. Contact us today to discuss the details of your upcoming move!
White-Glove Movers for the Upper East Side
White-glove moving services provide more than world-class logistics that handle your antiques, family heirlooms, and priceless items. When you choose Expo Movers for your Upper East Side moving needs, you'll receive a series of benefits that come standard with your investment.
The first advantage involves the condition of your home or office. First, we'll remove all unwanted materials in your previous space. Then our teams ensure that your new location receives the same treatment.
Some specialty selections require a particular packing process to ensure their safety during moving. Our clear communication channels ensure that these precious items receive the attention and care they deserve during the moving process.
Our expert teams understand how to safely manage your custom-made furniture, artwork, and collectibles. Whether you have expensive electronics or a grand piano, Expo Movers provides you with the comprehensive services required for a successful outcome.
Contact us today for a no-obligation estimate, and we will be happy to show you our expertise's value.