Manhattan Movers
We make sure your relocation project goes as smoothly as possible so that you can have a comfortable experience that's free of worry.
Are You Moving to Manhattan?
When you work with experienced Manhattan movers, your relocation efforts will be as stress-free. Our team allows you to focus on the other moving tasks to handle your packing, disassembly, and loading responsibilities.
We can also re-assemble and arrange your belongings at your new home or business.
Our philosophy is straightforward. We strive to add value by helping you move to your new destination quickly, safely, and affordably. As a result, we receive consistent reviews and ratings as one of the most reliable moving companies in Manhattan and the greater NYC region.
Benefits of Choosing Our Moving Company
Moving to NYC can be a complicated process. We provide a wide range of services to make your moving project a successful experience. Our experienced team can offer several benefits to consider.
1. We provide commercial relocation services in Manhattan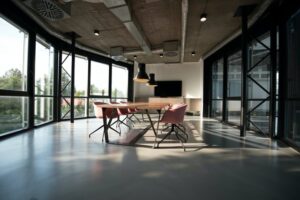 Our experts offer efficient moving services for business needs with the same approach as residential customers. We work with your team to create a schedule that minimizes your downtime during your relocation.
Contact us today for a free, no-obligation consultation to discuss your project!
2. Experience matters more than the size of the moving company.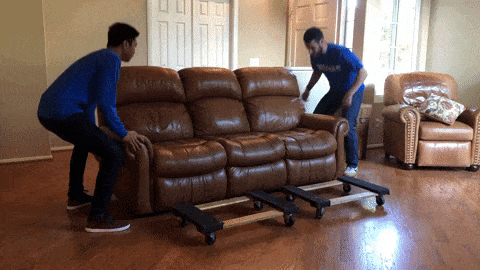 Moving to Manhattan requires expertise you can only achieve by being in the city. Anyone can move personal belongings from a residence or business to a truck. Understanding the logistics of what your experience requires for a successful outcome is a valuable asset that isn't influenced by the moving company's size.
3. You will receive a competitive quote for services.
We know how important it is to save time and money when moving to Manhattan. So when you contact us for a free quote, our team will provide you with an affordable rate based on the items you need to move. There are never any hidden fees or pricing gimmicks.
Even if you require white-glove or luxury moving services, our team can handle your VIP items with the expertise your belongings deserve.
4. We offer supplemental services for your moving needs.
If you need to store some or all of your items while moving to Manhattan, then we have the space to accommodate your belongings. We can move the items into our storage facilities for an affordable rate and then deliver them to your new destination when it is ready. We also provide each client with insurance coverage so that you can protect your valuable items from unexpected events.
5. You can let us worry about packing and unpacking.
We value the satisfaction of our clients. Moving to Manhattan can be time-consuming, and your schedule might struggle to accommodate. Our team can expertly pack your belongings, disassemble your furniture, and unpack and re-assemble it at your new location. We have the materials, moving supplies, and expertise to make our services one of the best investments you've ever made.
6. We can move specialty items.
Do you need piano moving services in Manhattan? Are there priceless works of art that require relocation? Then, our team can complete your project with affordable expertise.
Do You Need Manhattan Moving Services for a Last-Second Project?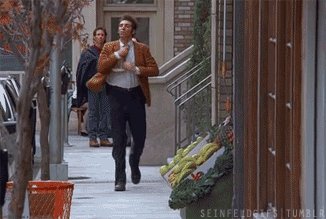 A perfect world would give you several weeks to plan a moving project for your home or business.
There are times when a rushed move to NYC becomes necessary for various reasons. Instead of doing all of the work yourself, our team may be able to help with your logistics.
You can trust our experience to move you quickly and safely with little notice.
Then you can take advantage of our storage facilities until you can settle your affairs. That means you can get the peace of mind you deserve with the convenience only when an experienced, professional Manhattan Moving Company manages your situation.
Are You Ready to Move to Manhattan?
Manhattan is known for its independence and resilience. Our team respects the DIY efforts to move if that is your preference. However, a particular pride comes when you can do this work independently.
We also know that this project can get more extensive than expected and become an overwhelming experience very quickly. Our Manhattan movers provide you with a professional approach that can be your next asset.
We can handle your local or long-distance moving needs. Contact us today for a free estimate or discuss your project's logistics.
Served Neighborhoods
| | |
| --- | --- |
| Upper Manhattan | Strivers' Row |
| Marble Hill | Astor Row |
| Inwood | Sugar Hill |
| Fort George | Marcus Garvey Park |
| Washington Heights | Spanish Harlem |
| Hudson Heights | Le Petit Senegal |
| Harlem | Upper East Side |
| Hamilton Heights | Lenox Hill |
| Manhattanville | Carnegie Hill |
| Morningside Heights | Yorkville |
| Upper West Side | Diamond District |
| Manhattan Valley | Theater District |
| Lincoln Square | Turtle Bay |
| Midtown | Tudor |
| Columbus Circle | Times Square |
| Sutton Place | Hudson Yards |
| Rockefeller Center | Hell's Kitchen |
| Garment District | Herald Square |
| Koreatown | Murray Hill |
| Tenderloin | Madison Square |
| Kips Bay | Flower District |
| Hudson Yards | Brookdale |
| Rose Hill | NoMad |
| Chelsea | Flatiron District |
| Gramercy Park | Union Square |
| Waterside Plaza | Meatpacking District |
| Downtown Manhattan | Little Germany |
| West Village | Alphabet City |
| Lower East Side | East Village |
| SoHo | Greenwich Village |
| Nolita | NoHo |
| Little Italy | Bowery |
| Chinatown | Financial District |
| Five Points | Tribeca |
| Battery Park City | Radio Row |