At Expo Movers and Storage, we understand these unique challenges. With years of expertise in urban relocations, we've mastered the art of apartment moving, ensuring every move is smooth, efficient, and tailored to meet the complexities of city living.
Whether you're relocating to a high-rise or a cozy walk-up, our team is equipped with the skills, tools, and experience to make your move as seamless and stress-free as possible.
Why Choose Expo Movers for Your Apartment Move
Reliability, Expertise, and Personalized Care in Every Move
When it comes to apartment moving, choosing the right movers can make all the difference. At Expo Movers & Storage, we pride ourselves on being more than just a moving company; we're your moving partners. Here's why countless apartment dwellers have entrusted us with their moves:
Experienced Professionals: Our team comprises seasoned movers who understand the intricacies of apartment relocations. We're adept at maneuvering through tight spaces and handling your belongings with care.

Customized Moving Solutions: No two moves are the same. We offer personalized moving plans that cater to your specific needs, whether it's a studio apartment or a spacious penthouse.

Reliability You Can Count On: We value your time and peace of mind. Our movers are punctual, efficient, and dedicated to ensuring a timely and organized move.

Safety and Security: Your belongings are in safe hands. We use top-notch packing materials and techniques to protect your items every step of the way.
But don't just take our word for it. Here's what our customers have to say:
With Expo Movers & Storage, your urban move is more than a logistical task – it's a journey we navigate together with expertise, care, and a personalized touch.
Our Apartment Moving Services
At Expo Movers & Storage, we offer a comprehensive range of services to address every aspect of your apartment move:
Packing and Unpacking Services: Leave the wrapping, boxing, and unboxing to us. Our expert team uses high-quality materials and techniques to ensure your belongings are packed and unpacked safely.

Loading and Unloading: We handle the heavy lifting with care. Our crew efficiently loads and unloads your items, ensuring no detail is overlooked.

Furniture Disassembly and Assembly: Navigating furniture through tight spaces requires skill. We expertly disassemble and reassemble furniture, making sure it fits through doorways and hallways without a scratch.

Short-Term and Long-Term Storage Solutions: Need a place to store your items? We offer flexible storage solutions to keep your belongings safe for as long as you need.

Custom Crating for Valuables: Your valuables deserve extra protection. We provide custom crating solutions to safeguard your most precious items during transit.

Special Handling for Fragile Items: Delicate items demand special attention. Our team is trained to handle fragile items with the utmost care, ensuring they arrive intact.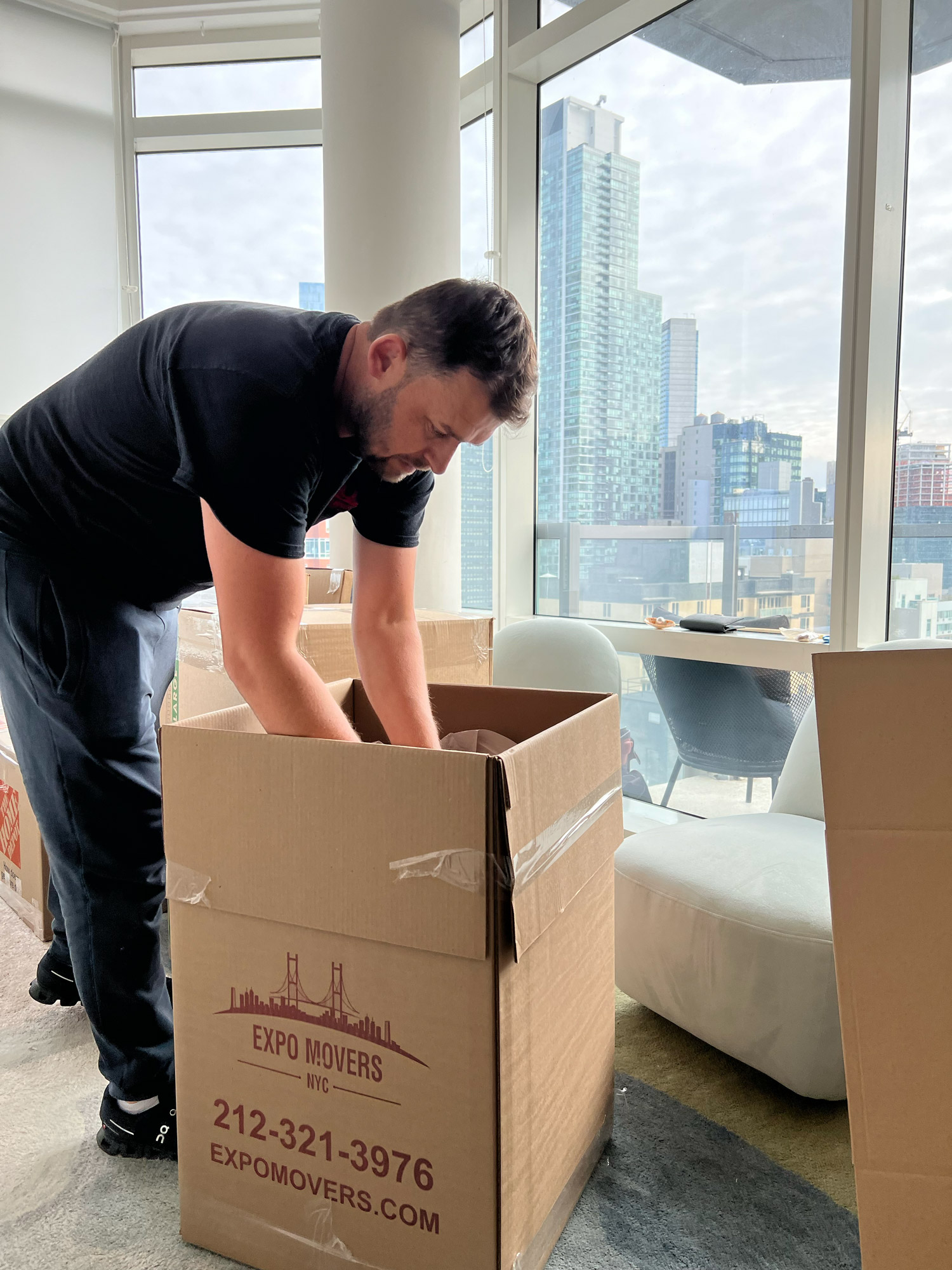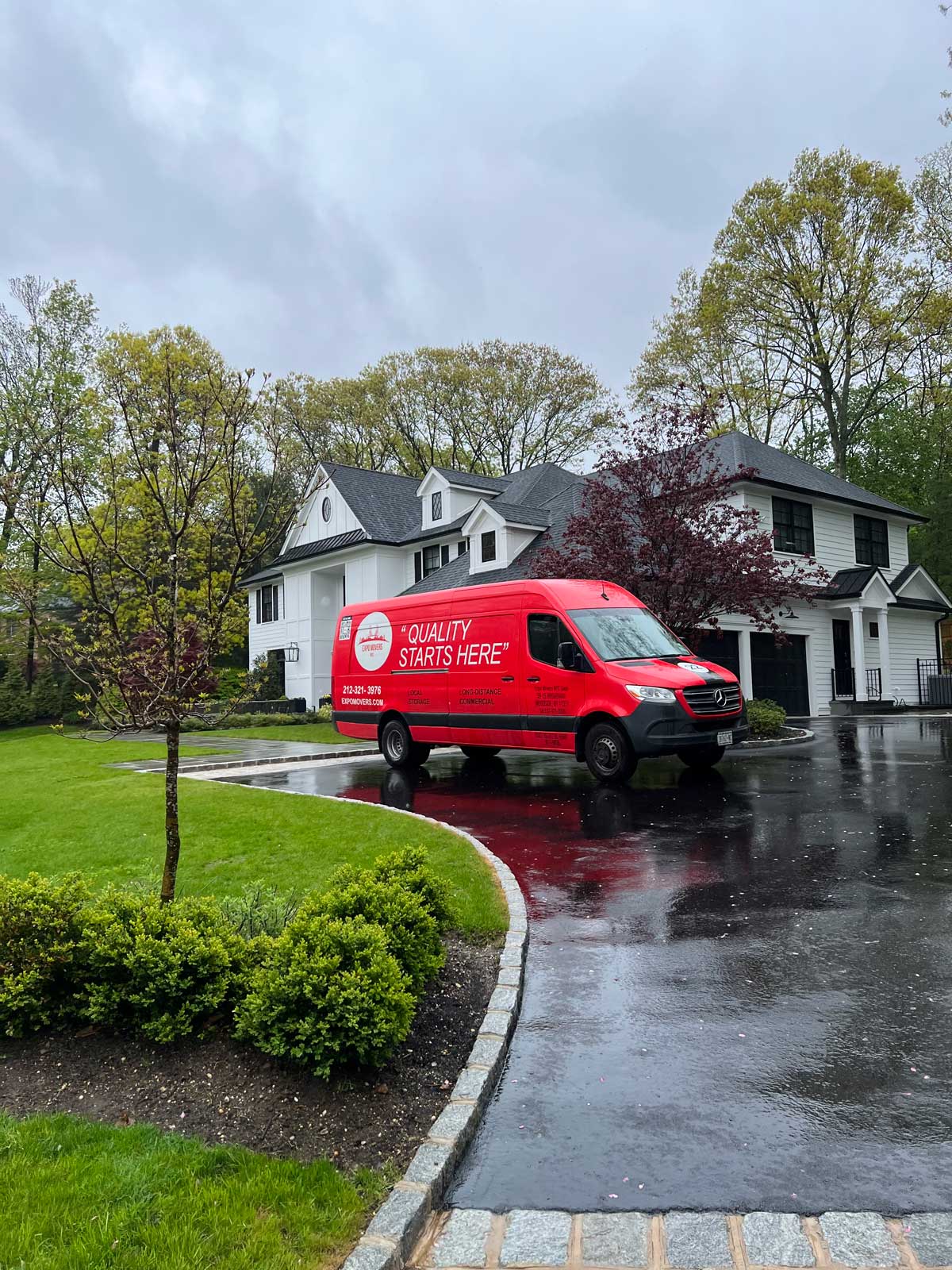 Understanding the Challenges of Apartment Moving
Apartment moving comes with its own set of challenges:
Narrow hallways and staircases can make moving bulky items tricky.
Elevators may have size and weight restrictions.
Parking restrictions and busy streets can complicate loading and unloading.
How We Address These Challenges:
At Expo Movers & Storage, we've developed strategies to tackle these issues head-on:
We conduct a pre-move assessment to understand the layout and logistics of your apartment.
Our team comes equipped with tools and techniques to navigate tight spaces efficiently.
We coordinate with building management to adhere to rules and secure necessary permits.
Moving Tips for Apartment Dwellers
To help you navigate this transition smoothly, here are some integrated tips to keep in mind:
Starting early is key. Give yourself ample time before the moving day to pack and organize. This approach minimizes last-minute panic and ensures nothing is overlooked. As you pack, embrace the opportunity to declutter. Moving is the perfect time to reassess what items truly matter. Donate, sell, or discard things that no longer serve you. This not only lightens your load but also paves the way for a fresh start.
When packing, clarity is crucial. Label your boxes with both the contents and the designated room in your new apartment. This simple step can significantly expedite the unpacking process, saving you time and confusion upon arrival.
Don't forget to prepare a dedicated moving day kit. This should include essentials like medications, phone chargers, snacks, and other personal items you might need easy access to during the move.
Additionally, understanding and adhering to your building's moving policies is vital. Check with your building management for specific moving day regulations, including elevator reservations and parking arrangements for the moving truck.
Lastly, a pre-move checklist can be invaluable. Make sure to confirm all moving details with Expo Movers & Storage in advance. Notify your utilities and service providers of your move to ensure a seamless transition of services. Update your address with important institutions like banks and employers, and don't forget to secure a parking spot for the moving truck, if necessary.
With a well-thought-out plan and our expert services at Expo Movers & Storage, you're well on your way to a successful and stress-free move to your new apartment.
FAQs for Apartment Moving
By addressing these common concerns, we aim to make your moving journey as smooth and transparent as possible. For any further questions, our team at Expo Movers & Storage is always here to assist you.