Commercial Movers in NYC
Moving your company is quite a challenge especially with 20–2,000 employees. In this case, commercial movers are the best option since they will efficiently plan the relocation of your business in the shortest possible time.
As a rule, it takes several days to organize your corporate move. All you need to do is get the services of a professional moving company that will offer you the best moving price, guaranteeing work efficiency, and safety.
Expo Movers can organize a commercial relocation in NYC on any scale. We can relocate both a small company with several employees as well as a large holding. If your company needs to move its belongings, then contact us, and we will take care of everything.
Some of Our Clients
We will provide you with the moving plan and other moving tips on efficiently organizing your office's relocation.
For each case, we develop a moving plan so that you will get the following:
Save time. Competent planning and implementation of the move will help you avoid losses and downtime while maintaining the usual office work schedule. Even if you need to arrange an urgent office move, we can fulfill your order within 24 hours.
Maximum comfort for employees. Equipped offices, workplaces, and office equipment will significantly reduce the new office's staff adaptation period.
Financial benefit. We have vehicles of various capacities, making it possible for us to provide the highest possible level of services. At the same time, you are getting an affordable rate. When organizing an office move, the company's budget is taken into account, and, most importantly, all moves are insured, and the additional payment from the client is not required.
If you are still hesitating, you can find many positive reviews about our company here.
Commercial Moving Company in NYC
The priority of our office moving company is the relocation of any type. If you are looking for a commercial moving company, then Expo Movers is your best option. Our company will promptly and efficiently move your office and offer a full package of services, namely:
   Drawing up detailed estimates
   Packing of office equipment, furniture, and other items
   Work of professional movers
   Efficient transportation of all your office equipment.
With our commercial moving company, your office move will be carried out at a convenient time. Special packing material will ensure the complete safety of all your equipment and pieces of furniture. The professional work of movers allows us to fulfill our obligations quickly.
Expo Movers has extensive experience in transportation. Our own vehicle fleet is equipped with all the necessary gear, which allows us to transport all your things to the destination safely. We can guarantee an impeccable quality of our service.
We offer all kinds of moving services. Our company can successfully organize any complexity thanks to a huge vehicle fleet, well-coordinated cooperation between the logistics department and drivers, qualified movers, and first-class service.
If you ever need to relocate quickly, our prices on an urgent move are quite affordable.
Besides, we provide several other services that include:
   Assembling/dismantling of furniture
   Loading and unloading of property
   Storage at our climate-controlled facilities
   Packing of documentation, interior, and office equipment
   The arrangement of a new office.
If you want to get a professional office move, give us a call, and we will go over the details. You can be sure that our rates will pleasantly surprise you. You can find many positive reviews about our company, which shows that we are a reliable assistant for your corporate relocation.
Office Movers in NYC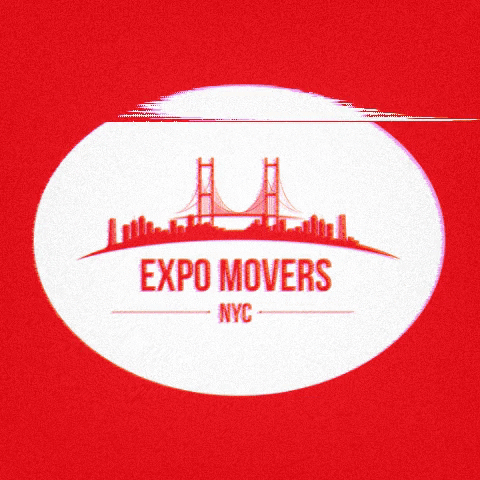 When you request in-house consultation, our specialist will visit your place, estimate the price depending on the number of cubic feet, and discuss all the details of your move.
Our company offers free moving quotes so you can find out how much it will cost to move your office with our company.
Then we will choose the moving trucks of the right capacity for your office equipment and the number of workers needed to complete the job.
After you agree on the offering price, we conclude and sign an agreement.
The mover's team will arrive at the specified address on the appointed day and pack all the items and office furniture. All office property is packed in quality packaging materials (cardboard boxes, bubble wrap, stretch film, etc.).
Our employees load everything into trucks specially designed for cargo transportation and carefully transport it to the destination.
After the delivery of furniture and equipment to a new location, our movers will unload all the things, bring them into the building, and, if necessary, put them where they belong. Our specialists can also unpack and assemble the furniture.
Were you searching for "office movers in my area"? Then, you can be sure that with our company you will get services of the highest quality. With us, the relocation of your office will go smoothly and without any trouble.