Piano Movers in NYC
The piano moving process in New York is not an easy thing to deal with. The complexity of this process is due to a large size of piano that complicates its relocation, loading, and unloading. Moreover, the fragility of this valuable musical instrument requires special treatment of professionals.
Thus, the transportation of the piano should only be entrusted to a reliable company with piano movers experience. Expo Movers is a moving company that provides high-quality moving services.
Our company and our well-coordinated team of movers will do everything to ensure that the transportation of your piano goes smoothly and without unpleasant surprises.
Don't be cheap trying to move your musical instrument yourself because you can seriously damage it. Adjusting the acoustics and repairing the piano will cost you much more than ordering moving services from a reputable moving company in NYC.
Our movers have special tools and gear for carrying pianos. We understand the value of this musical instrument and, if necessary, we can provide special fasteners and technical equipment to achieve the safest possible loading.
Why is it worth ordering the transportation of a piano from Expo Movers?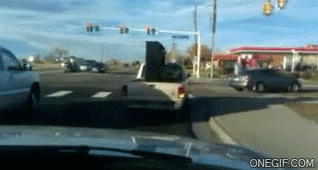 With us, your piano will be transported and delivered intact and without any scratches. Our professionals use specially equipped trucks and make sure that the musical instrument is protected with packing materials so it won't get damaged on the road.
Our experienced movers know that such a valuable musical instrument should be dealt with maximum care.
We offer affordable prices and the best possible moving services.
You are guaranteed to receive high-quality service and a responsible assistant for your move. If you want to save money on your move, contact us and we'll give you advice and tips on how to make your relocation cost-effective.
Piano Moving Process
Entrust the transportation of your piano to the specialists at Expo Movers in New York City who will offer you a careful, and professional piano moving service. We guarantee the integrity and safety of your favorite musical instrument.
The guarantees of successful long-distance transportation include:
Reliable Movers. Employees of our local moving company know how to handle a musical instrument and move it without causing scratches and other damages.
Quality tools and equipment. Since the piano is a very heavy and bulky item, special lifting equipment is required for its loading/unloading and transportation. The use of a moving truck equipped with fasteners and other gear is a guarantee that the piano will be safe en route.
How is the piano transported?
Preparation. To reduce the weight of the musical instrument, our movers will remove such elements as panels, a lid, and piano action mechanisms. This contributes to the better safety of the piano because the movable details will not get damaged. All the piano parts will be carefully packed in containers for safe transportation. We use packing materials of high quality for better protection of your things.
Transferring the piano. The specialists of our cross country moving company with the help of appropriate loading equipment will take a musical instrument out of your apartment to load it in the vehicle. Precise and competent actions of movers reduce the risk of damage to the floors, walls, and the piano itself.
Loading the piano into the truck. If you live in an apartment building, our specialists will take the piano down the staircase with maximum care. In the body of the truck, the piano will be fixed to avoid its displacement during transportation.
Transportation and unloading. With us, it will be easy to transport a piano. We have everything to ensure its successful relocation – vehicles of different tonnage capacity and fixing means that meet the standards of cargo transportation. We provide fast and safe delivery services for the piano.
If the place you're moving into is not ready yet, you can rent one of our storage facilities for affordable prices to keep your piano there for as long as you need it.
When looking for the best company to move your piano in NYC, go with Expo Movers. At the beginning of our cooperation, we will provide you with free moving quotes so you will know the price of your move in advance. You can find many positive reviews about our work, which only confirms our professionalism and reliability.