Piano Movers in NYC
Pianos are beautiful and intricate instruments. Moving them to a new residence or performance stage in NYC can be a challenging process. Our team will load and unload any style of piano safely and securely when you choose Expo Movers for this task
Professional Piano Moving Services You Can Trust
A company with proven, reliable services should transport a piano. These instruments can weigh several hundred pounds, so navigating them down floors, through hallways, and elevators can be especially tricky.
There can be times when an alternative removal method is necessary because of a piano's size or shape.
Our professional piano moving services at Expo Movers use the specific tools and gear to carry this instrument safely. We take the white-glove approach to every piano style, including providing fasteners and other technical equipment to create the safest loading process possible.
Types of Pianos We Can Move for You in NYC
Several different styles of pianos are found throughout the boroughs. All of them present a unique set of challenges that Expo Movers can successfully face on your behalf today.
We move all types of pianos.
Upright Pianos. This style is the most common type found in NYC. It easily fits into homes and buildings because the instrument isn't as broad as the other designs.
Grand Pianos. A genuine grand piano is a comprehensive instrument that deserves the utmost care and protection. It requires incredible craftsmanship to create this investment, and our professional movers respect the investment this piece is for your home, business, church, or theater production.
Digital Pianos. Our team safely loads and unloads your electronic piano using today's best practices to ensure your instrument arrives in the same condition it left.
Whether you have a stunning parlor grand piano that needs to move to a new studio or an upright spinet that needs love and care, Expo Movers is there to get the job done. Contact us today for a no-obligation quote to discuss your instrument and its unique needs.
Why Hire Professional Piano Movers in NYC?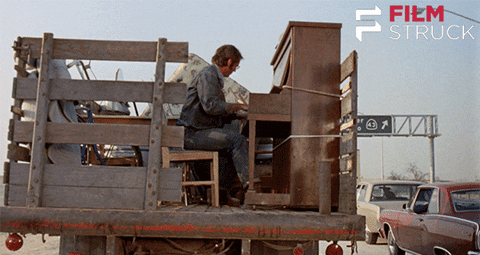 Expo Movers transports your piano safely and securely, intending to deliver it intact without any surface damage. We use specially-equipped trucks to ensure that the instrument receives the utmost level of protection, including packing materials, so that no damage occurs while you're on the road.
Professional piano moving services are more affordable than most families, businesses, and productions realize. So instead of breaking your back on an instrument that could weigh 1,000 pounds, let our experienced team handle the heavy lifting so that you can focus on other needs or logistics.
You are guaranteed to receive high-quality services and a moving coordinator as your point of contact when choosing Expo Movers for your piano moving needs.
How Expo Movers Handles the Piano Moving Process
We often ask about the specific procedures our teams follow when managing professional piano moving services. It is essential to remember that every instrument is unique, and each move faces challenges to overcome. Expo Movers always take an individualized approach to this task.
When looking at professional piano moving from a generic standpoint, it is crucial to prepare the instrument for relocation. First, our experienced teams may remove elements like the lid, piano, or action mechanisms to enhance safety. Then we carefully pack each component in containers for safe transport.
This technique allows us to move a piano for local moving needs or a cross-country relocation.
When our piano moving experts transfer the instrument, they use appropriate loading equipment to minimize the risk of any damage. This process includes floor, stairway, and wall preparation to prevent structural damage.
Your piano gets fixed to the truck within the vehicle's body to avoid displacement during transportation.
Once your piano arrives at its intended destination, then our teams work in reverse. We'll prepare the surfaces to move the instrument safely, unload it with care, and then complete any reassembly services that may be necessary to complete the job.
You also have the option to place your piano in a climate-controlled storage facility until its new location is ready to hear the music it can play.
If you want the help of the best moving company in NYC for your piano, look no further than Expo Movers. Our free, no-obligation estimates ensure that you know the cost before any work happens. Also, feel free to look at the many positive reviews from previous customers so that you can have confidence in our reliability and professionalism.