Professional moving services in New York help you create a stressless experience that lets you start building the next chapter of your life.
Why Hire New York State Movers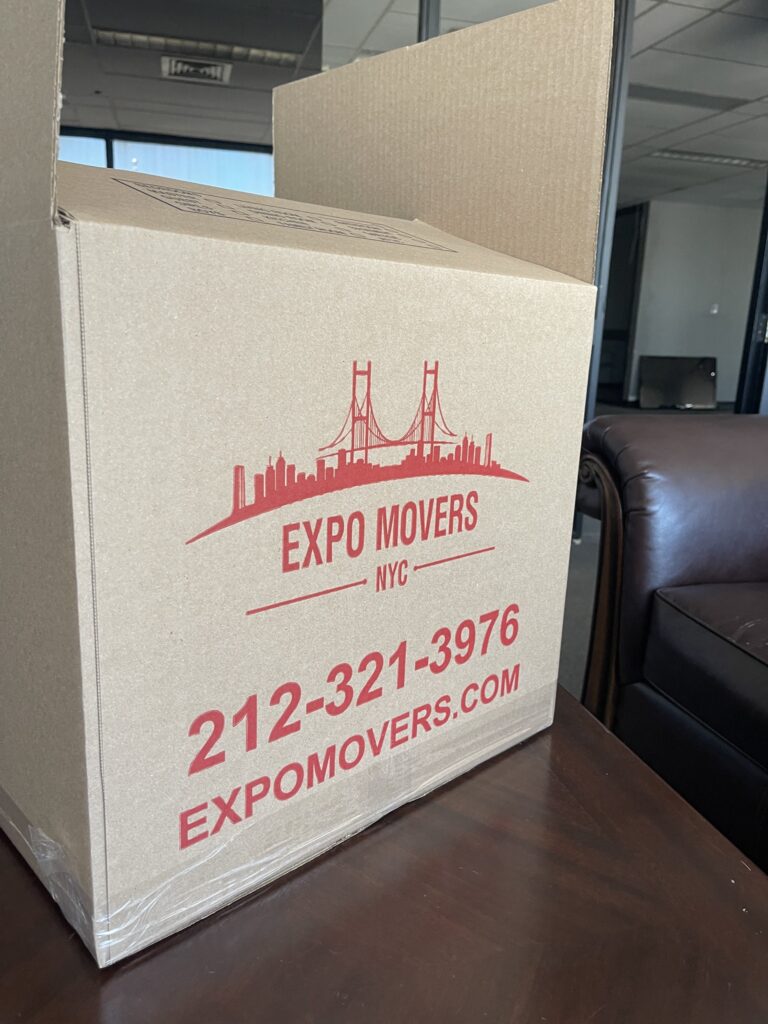 Many local moving companies in NY give you a specific radius where a relocation within that circle qualifies for one rate, while anything outside of it gets charged even more.
Since NYC is close to multiple states, it's easier to charge a long-distance rate since you're crossing a border. However, with more people looking to get outside the city to explore a slower pace of life, it makes sense to redefine some of the rules the industry has always followed.
Expo Movers is your New York State moving company that can take you to any community. So whether you're moving across the street in Brooklyn or transitioning to a more rural life near Schenectady, our team can handle the relocation logistics so that your focus can be on all the other stuff that needs to get done.
When you hire Expo Movers for your relocation within the state, our guarantee is simple: you'll receive a competitive price and professional help when it's time to move.
Professional Moving Services in NY
When you need help moving in New York State, you'll find that our services suite delivers an easily customizable way to plan your relocation. Here are some of the options currently available for you to consider.
Local Moving Services. We offer affordable moving services throughout New York State to ensure that you have a positive experience during this potentially stressful moment in your life.
Long-Distance Moving Services. Some moves in New York can be extensive. We can help your belongings arrive safely according to the agreed-upon timetable in your services contract.
Commercial Moving Services. If you need to move a home office or an extensive commercial property, our team will quickly and professionally handle the logistics to minimize your downtime.
Piano Moving Services. When you have a large piano to move, our team can move the instrument to your next address. We can also move appliances, large furniture items, and other specialty items that require more than one person to lift safely.
White-Glove Moving Services. Expo Movers provides custom crating and professional packing services for your antiques and priceless items. Each well-vetted worker is trained in the art of handling these belongings so that the value remains preserved.
Furniture Moving Services. If you have a large sofa or sectional to move in NY, our team can disassemble and reassemble the item to have it moved safely to your new address.
We can also meet several special requests when it is time to move, including TV mounting or dismounting. You can also take advantage of our professional packing services if you don't have the time to box up everything before your moving day.
Let Expo Movers show you how affordable it is to move to your new home in New York State today! Request a quote or give us a call to start the conversation about your upcoming move.
Benefits of Hiring Professional Movers in New York State
Professional moving companies in NY take a similar approach to handle your logistics. We all send teams to your address, load boxes and furniture onto trucks, and drive them to your new address. Upon arrival, we unload the items according to your instructions.
If everyone does the same thing in essentially the same way, how can you tell what moving companies provide a better service?
Here at Expo Movers, we take an old-fashioned approach to the moving business. We charge competitive rates, provide friendly services, and focus on building relationships with each client. So many customers leave reviews that talk about our customer service because that's where we feel that we can stand out.
Our team handles the logistics of each move from start to finish, taking on whatever you feel comfortable delegating to use. You'll work with a liaison from our agency to ensure you have options if something unexpected happens. With affordable rates, unique delivery options, and add-on services that fit virtually any situation, we strive to create the best moving experience you've ever had.
You don't need to take our word for it. Our New York State moving services speak for themselves! From the testimonials to the reviews on third-party sites, you can have confidence in how we do business. So contact us today to get your moving day on our schedule so that you can see what we're all about!
New York State Areas We Serve
| | |
| --- | --- |
| Albany | Mount Vernon |
| Amsterdam | New Rochelle |
| Auburn | New York |
| Batavia | Newburgh |
| Beacon | Niagara Falls |
| Binghamton | North Tonawanda |
| Buffalo | Norwich |
| Canandaigua | Ogdensburg |
| Cohoes | Olean |
| Corning | Oneida |
| Cortland | Oneonta |
| Dunkirk | Oswego |
| Elmira | Peekskill |
| Fulton | Plattsburgh |
| Geneva | Port Jervis |
| Glen Cove | Poughkeepsie |
| Glens Falls | Rensselaer |
| Gloversville | Rochester |
| Hornell | Rome |
| Hudson | Rye |
| Ithaca | Salamanca |
| Jamestown | Saratoga Springs |
| Johnstown | Schenectady |
| Kingston | Sherrill |
| Lackawanna | Syracuse |
| Little Falls | Tonawanda |
| Lockport | Troy |
| Long Beach | Utica |
| Mechanicville | Watertown |
| Middletown | Watervliet |
| White Plains | Yonkers |