White Glove Moving
White glove moving services provide the epitome of convenience and luxury. When you require a premier premium approach to your belongings in New York City, then let our experience become your next best asset.
Our expert teams will assemble, disassemble, pack, and unpack your most critical items with the utmost care. You can rest assured that each piece will look as good in your new location as it did at your previous home.
We will remove the rubbish so that your focus can be on the transition. From intake to dispatch, you will receive a world-class experience when you choose Expo Movers.
Why Choose White Glove Moving Services in NYC?
White glove moving services aren't necessary for most general, everyday furniture. Think of this approach as a meticulous way to relocate your most critical household items that must arrive in a specific condition.
This illustrious approach to moving is ideal for some specific household needs.
Fragile or luxury furniture items that require special handling procedures.
Items that require disassembly to complete the moving process.
Large electronics, such as a home entertainment system.
Fine art, including sculptures and high-value custom items.
Family heirlooms must receive a specific care approach.
Antiques and delicate belongings.
Whether you are moving a grand piano or an antique that has been passed down to you across multiple generations, you can rest assured that the white glove approach from Expo Movers will create a peaceful moving solution for everyone and everything.
We Provide Specialized Care for Each Item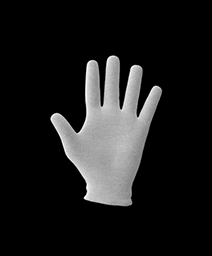 White-Glove Movers in New York City with a different approach.
Some companies take a pack-it-and-stack-it attitude to your luxury items without much regard for the moving process. How you treat a priceless violin must be different than an award-winning wine collection.
Fine artwork requires a unique packing approach than what your antiques need.
Our handlers use an individual approach to each sensitive or treasured item. Expo Movers understand that the value of some things goes beyond their monetary value. We train our teams to handle the most delicate pieces appropriately so that it arrives at your new property in the same condition that it left.
We use climate-controlled trucks and custom packing techniques to ensure a safe delivery happens every time. Every team utilizes the most recent information on the best practices for packing, loading, and transportation so that each item receives proper handling during every stage of the relocation effort.
You will also receive personalized services from coordinators who stand ready to answer whatever questions you may have.
Custom Crating Delivers Superior Results
If you hire a professional moving company for your fine art, heirlooms, or antiques, then they'll tell you about how careful they will be handling your items.
A premier white glove moving agency will do more than offer words. Expo Services will show you how we can protect your items during the transition to your next property.
Part of our approach includes custom packing and crating services. When your needs involve moving sculptures, paintings, and delicate products, our team creates a crate that will provide comprehensive protection for your most fragile items.
Each piece has specific weight and transportation requirements to consider. By selecting the best protection to meet those needs, Expo Movers ensures that the transit process creates the best moving experience you have ever encountered.
No item is too big or small to be moved using a white glove methodology. No details get missed when you have moving needs to fulfill, so we make sure that you have a peaceful experience.
Request a White Gloving Movers Today
Anyone can provide basic, essential moving services. When you require a white-glove approach, the pretenders are quickly separated from those who know how to deliver world-class services in NYC.
We approach every job with an attitude of professionalism and excellence. Our goal is the same each time: to deliver exceptional value during a time that is almost always stressful.
Unexpected damage may occur even with every precaution taken. Obtaining insurance is still an essential part of the white-glove moving process.
We minimize the hassle of moving so that you can enjoy each moment of this important time in your life.
If you require white glove moving services in New York City, then Expo Movers is the only name you must remember. Our teams will always treat you and your items with unconditional respect. Contact one of our coordinators today for more information about these services or schedule a quote for your upcoming relocation.