Although NYC and Chicago provide several similarities, you will want to be prepared for some significant changes when you move to the Midwest.
The weather is the biggest difference for most people who move from NYC to Chicago. You won't be dealing with Nor'easters in the Windy City, but you will be experiencing much colder temperatures. Lake-effect snow can be an issue, and then there is the ice and wind to consider. You'll want to be ready to experience more extremes.
Public transportation in Chicago is a little different than it is in New York City. You'll get a chance to ride the famous L trains that carry you above the city instead of using a subway. Plenty of buses are also available to help you arrive at your destination safely.
You'll also notice that more people in Chicago own a vehicle – or two. Although the cost of driving in NYC is quite high, the expense is manageable in the Midwest. You won't find as many city-to-city train connections available here, which means you might want to consider a car upon arrival.
How to Move to Chicago from New York City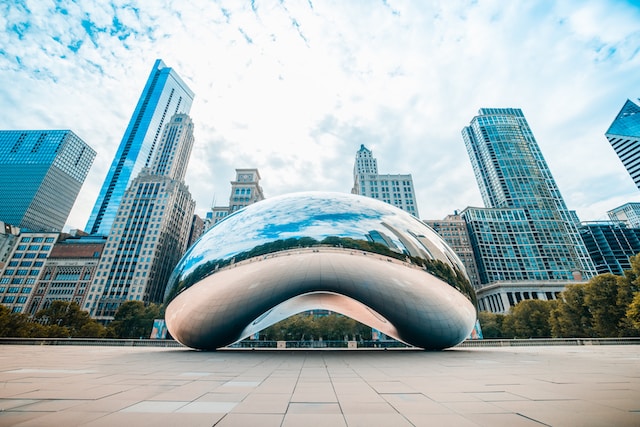 The easiest way to manage a move to Chicago from NYC is to take the DIY approach. You can rent a truck, pack up your belongings, and then load everything securely. Once you have your old place cleaned out, you can begin driving across the country to the Midwest.
That's a process that could take you up to a week to complete – and sometimes more. You'll also pay for tolls on the turnpikes and manage all of the logistics of your relocation.
Between the physical and emotional stresses of moving, it is not unusual to arrive at your new address with at least one damaged or broken item.
Those issues are behind the reason why many NYC to Chicago moves to acquire professional services. When you have an interstate move to complete, it is easier and less stressful to delegate the logistics of relocation to those who have expertise in this field.
At Expo Movers, we can handle every aspect of your move. We provide professional packing services, white-glove moving needs, and heavy item relocation – including pianos. Each item is carefully inventoried and loaded onto the truck securely to ensure its safe arrival.
Which Method Works Better for Your NYC to Chicago Move?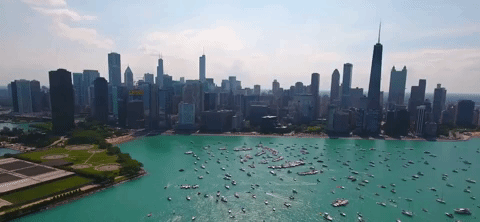 We provide two choices for your move to Chicago from New York City. You can opt for a dedicated truck or consolidate the relocation.
A dedicated truck gives you the exclusive use of one of our vehicles and a professional team of movers to manage your belongings. It is the fastest and most convenient method we offer when you're moving out of state.
A consolidated relocation shares truck space with other people who are also moving to Windy City. That makes it our most affordable option! Depending on your location and the number of households making this cross-country journey, it may take up to ten business days to complete the work.
Chicago is typically more affordable than NYC when reviewing the cost of living. Although the property taxes are significantly higher as a percentage, the price of real estate is about 50% lower. That means you'll likely experience considerable savings during your first year there.
It makes sense to invest in professional moving services. Not only is it an affordable service, but our logistical expertise will also make your life much more comfortable during this time of transition.
When Do You Need to Be in Chicago?
Whether you need to be in Chicago next week or you've got a couple of months to start planning, Expo Movers is ready to help you prepare for this next stage in life. You can use your estimate calculator right now to get an idea of the cost of hiring us for your relocation.
Our reviews speak for themselves. We will give you a fair, accurate estimate for your move, give you a single point of contact to manage logistics, and work with your schedule to accommodate your needs. We even provide climate-controlled storage facilities for those last-second issues that can sometimes come up.
Moving to Chicago from New York City can be a big change. It can also be one of the most positive experiences in your life when the professional moving teams from Expo Movers are providing help! Contact us today so that we can get your belongings to where you need to be.