How to Create a Successful Moving Experience
Unless you're a New Yorker, you might not realize that Dumbo is an acronym. It stands for "Down Under the Manhattan Bridge Overpass." This neighborhood provides incredible views of the NYC skyline, encompassing the Manhattan and Brooklyn Bridges area. It also continues east toward Vinegary Hill.
The area that we call Dumbo today used to be known as Gairville. It was originally a ferry landing, so the neighborhood developed as an industrial center. Nevertheless, the character and charm of the cobblestone streets, converted warehouse buildings and the waterfront makes it one of the best places to live in NYC.
If you plan to move to this neighborhood, hiring a professional team is the best way to create a successful moving experience.
Expo Movers can pack your belongings, manage your furniture moving requirements, and safely transport everything to your new residence. Contact us today to see how we can take the stress out of your situation!
Why New Yorkers Are Moving to Dumbo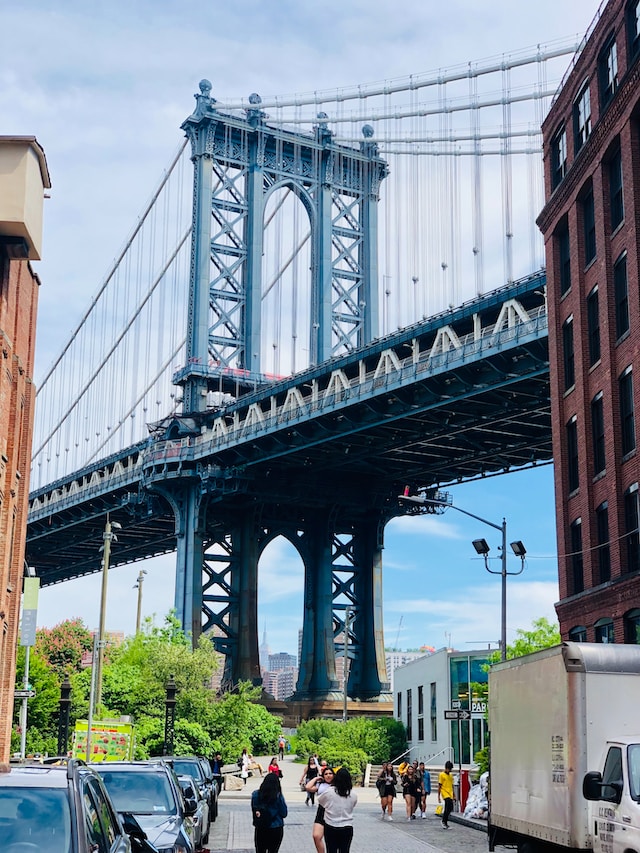 The solid industrial overtones of Dumbo are the perfect environment for boutiques, art galleries, and unique dining opportunities. It's also a tech-heavy neighborhood where creative visions are readily embraced.
With its wide range of new startups and exciting businesses, it's one of Brookline's most vibrant enclaves today. Over 700 tech firms, including Etsy, have offices in Dumbo.
You also have fast access points to the other boroughs when living here. So even if you must fight off the tourists to enjoy the views from Brooklyn Bridge Park, you'll find the perfect NYC experience is waiting for you here.
Our reviews prove that our teams have the expertise to help you turn any space into a beautiful home in Dumbo.
Available Services for Your Dumbo Moving Needs
Expo Movers provides a wide range of services to accommodate your moving needs. In addition, we handle the logistics of your move to enjoy all the benefits of a home in Dumbo.
You can hire us to provide any or all of the following benefits when you're ready to relocate to this beautiful Brooklyn neighborhood.
White-glove Services. Our team will

expertly pack and transport

your heirlooms, antiques, and priceless items to ensure each piece receives the direct attention it deserves.
Packing and Unpacking. We expertly

maximize the available space

in each box and our trucks to ensure you receive the most value from each dollar spent.
Inventory. Our modern inventorying system records each item before loading it onto the truck to reduce the risk of loss drastically.
Logistics. Every client receives a personal moving manager who is a direct liaison to the move's logistical needs. This individual will answer any questions about moving to Dumbo or resolving any concerns you may have.
Professional Storage Services. If your new home cannot accommodate everything you currently own, then our

climate-controlled storage facilities

can provide short- or long-term affordable solutions.
Rigging Services. Our team can transport oversized or heavy options that weigh up to 50 tons with advanced notice.
Our vetted teams have the experience to manage virtually any situation you might face. If you have any questions about our services or want to receive an estimate, then be sure to call us today to get the information you need.
Benefits of Choosing a Professional Moving Company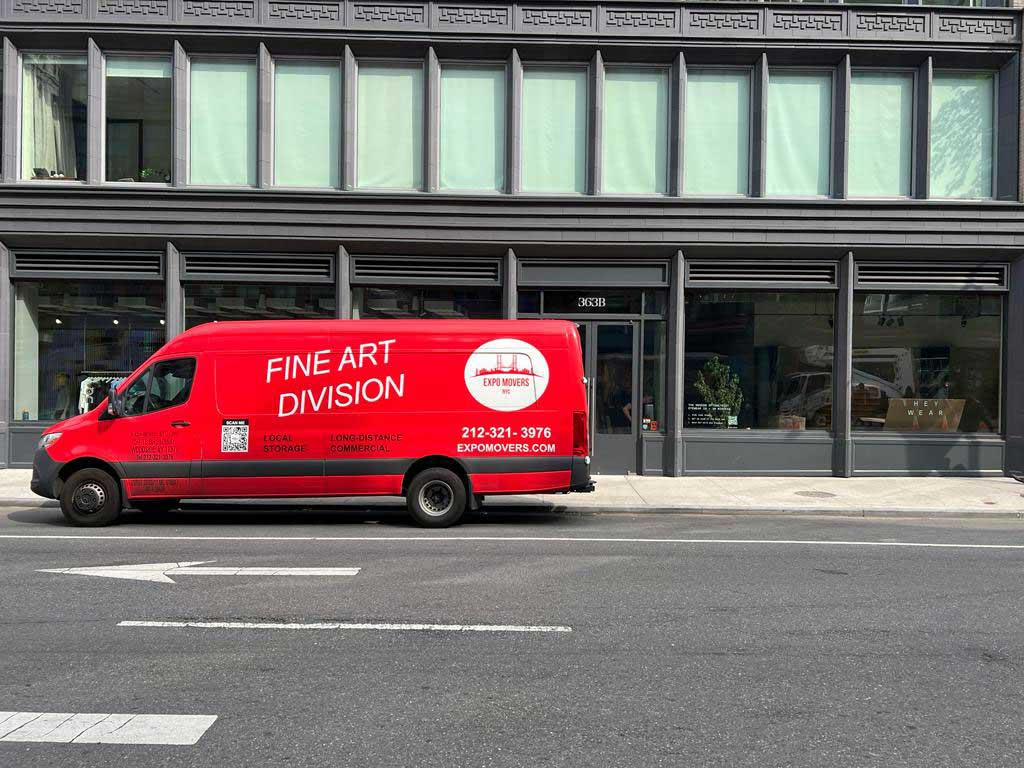 Hiring local professional movers in NYC is one of the best investments you can make. Our Expo Movers team can help you plan for your relocation project so that the entire experience is smooth and comfortable.
We provide residential or commercial moving services that encompass almost every situation you may face during this project. That means you don't need to worry about injury risks, breakage, and other common issues with DIY moves.
When you schedule your move with us, you'll discover our teams arrive on time, work efficiently, and can get you into your new place in Dumbo surprisingly fast.
That's why hiring local movers is one of the most cost-effective investments you can make today. So let us do the heavy lifting for you to enjoy all the benefits of your new home.
Even if you need to move out of your current place quickly, Expo Movers can provide you with the help you require. Let us know your requirements today so we can get you an accurate estimate immediately.