Queens Movers
Are you looking for a new place in Queens? Then our professional moving services are ready to help you right now. Expo Movers is here to offer you an affordable way to enjoy your NYC experience.
Moving and Storage Services in Queens
If your plans involve a new ZIP code in Queens soon, then Expo Movers can take the stress out of your relocation efforts. Our NYC experience provides you with a variety of services so that we can handle the logistics while you enjoy your new home or business location.
Our range of services encompasses every potential need you might encounter when moving to your new home in Queens.
Professional Packing Services
We can help you pack your belongings quickly and efficiently while minimizing the risk of damage during the relocation process. Then, when our team delivers your items at the new address, we can unpack your boxes in the same way. It's the best way to enjoy a smooth move!
Furniture Moving Services
Large furniture items can be a logistics nightmare in Queens. In addition, small doorways, halls, and elevators often require disassembly to have a successful experience. Our experienced professionals will ensure that the delivery is smooth, and anything that needs to be taken apart gets put back together correctly at your new place.
White-Glove Moving Services
Fine art and expensive antiques are often the focus of white-glove moving services, but your specialty items can benefit from this approach. For example, do you have a treadmill? What about a heavy piano that is coming to your new home? Even specialty electronics can benefit from this option.
Professional Storage Services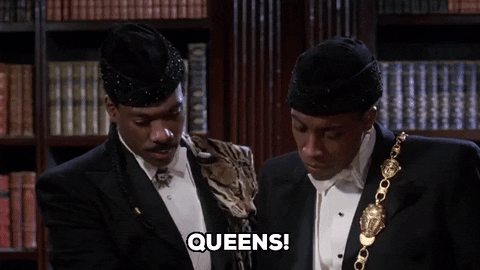 If you need to move out right away before your new home in Queens is ready, then professional storage services give you a place to store your possessions safely and inexpensively. Our teams will deliver the items to our secure units and then take them to your residence whenever you're ready to have them.
Expo Movers can also create checklists, draw up plans, and handle other logistical issues directly associated with your moving needs. Contact our team today for a no-obligation conversation or to schedule a time for an estimate so that you can see the definition of affordability personally.
How to Choose the Best Movers in Queens
If high-quality hiring movers aren't rocket science, how come many people have poor experiences investing in these services?
Thousands of moves happen in Queens every year. Many of these projects go smoothly when you know how to choose the best movers in the borough.
These are the reasons why Expo Movers is your best option to consider today when you're researching the best moving services in Queens.
Our teams take an inventory of your belonging, determining the size and weight of each item. Then we give you a fair estimate without hidden fees based on the anticipated work of your project.
We walk through your current residence to determine what challenges may be present during the moving process. Our teams will do the same when they arrive at your new home.
Reputable movers in Queens will not require upfront payment in advance or a significant deposit for services. When you pay in advance, then you lose control over your belongings and the moving process.
Consumer references should be available on all major review platforms.
Never sign a blank contract when you're moving, even if you must move quickly. You'll want to make sure that you get everything in writing.
Moving to Queens will let you enjoy diverse neighborhoods, friendly people, and plenty of delicious food from all over the world. It's a place where the borough's old-school character is evident on every block.
You might say that having a home in Queens means that you're living the American Dream.
Additional Moving Services Offered in Queens
If you're moving out of Queens, then Expo Movers still has you covered. We provide commercial and residential moving services that can encompass long-distance needs.
Even if you are relocating outside of New York, your assigned coordinator can help you plan the logistics of your move quickly and affordably.
Every employee is responsibly vetted to ensure that you have a safe experience during your move. So let us handle the work and the stress so that you can enjoy your new home in peace!
Contact Expo Movers today to receive a quote on your project. Whether you need professional moving services in Queens or you're moving away from the borough, we'll make sure that your belongings receive the attention they deserve.
Queens Areas We Serve
| | |
| --- | --- |
| Astoria | Long Island City |
| Sunnyside | Bayside |
| College Point | Bellerose |
| Flushing | Douglaston |
| Pomonok | Floral Park |
| Fort Totten | Fresh Meadows |
| Glen Oaks | Kew Gardens Hills |
| Whitestone | Little Neck |
| East Elmhurst | Corona |
| Forest Hills | Elmhurst |
| Glendale | Fresh Pond |
| Kew Gardens | Jackson Heights |
| Maspeth | Middle Village |
| Rego Park | Ridgewood |
| Woodside | Bellaire |
| Cambria Heights | Brookville |
| Hollis Hills | Hollis |
| Jamaica | Holliswood |
| Laurelton | Jamaica Estates |
| Meadowmere | Queens Village |
| Rochdale Village | Rosedale |
| South Jamaica | Saint Albans |
| Warnerville | Springfield Gardens |
| The Hole | Howard Beach |
| Belle Harbor | Ozone Park |
| Bayswater | Richmond Hill |
| Arverne | Woodhaven |
| Broad Channel | Breezy Point |
| Far Rockaway | Edgemere |
| Hammels | Neponsit |
| Rockaway Beach | Rockaway Park |
| Roxbury | Seaside |