How to Move Specialty and Luxury Furniture Safely
Categories:
Furniture Movers
Packing
Some furniture items are easy to pack and ship when it is time to move to a new home. If you purchase items from IKEA or a discount store like Target, then the products often disassemble for wrapping and stacking.
Specialty and luxury furniture items require a different approach.
If you have items from CITE, Restoration Hardware, Rouche BoBois, Boca Do Lobo, Fendi Casa, Edra, Henredon, and similar brands, then your furniture must receive a higher level of care. It must receive an attention level that's similar to a fine art.
The Essentials of Safely Moving Specialty and Luxury Furniture
Even if you don't classify your furniture as priceless, specialty and luxury brands retain higher value levels. All it would take is a single scratch during the moving process to diminish its financial worth. That's why it is imperative to follow this approach when moving so that each item remains safe.
1. Prepare for the moving experience.
Each piece must be individually prepared for the moving process. Wrapping each item with the correct protective materials will reduce the risk of inadvertent damage during the moving process. You will also want to plot out the safest route for transporting each piece out of the old home and into your new one. Antique furniture can swell in humid conditions, keeping the weather forecast in mind during this step.
2. Clean each fragile item before packing it.
Fragile items are sensitive to dust and debris. If you wrap a piece for moving before cleaning it thoroughly, then a few particles can be enough to create scratches or other forms of damage. You'll want to use products specifically designed for your furniture since some chemicals can be harsh to fragile surfaces. Try to follow the manufacturer's recommendations whenever possible so that you can prepare the item for the steps that follow.
3. Update the appraisal of each item.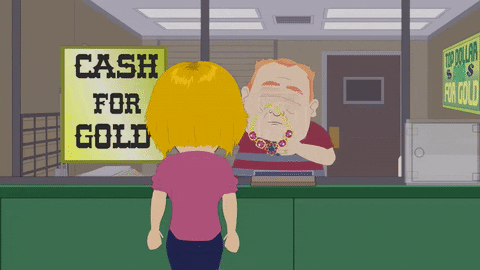 Luxury and specialty furniture brands have a specific value associated with each piece. You'll need an updated evaluation of the full retail price of each item so that you know what each one is worth. Your insurer will need documentation from an experienced, authorized appraiser before you can purchase a policy that covers the final amount in full. Then make sure that you are buying the appropriate insurance to protect your investments.
4. Protect all of the corners and edges.
When you begin the packing and wrapping process, each furniture item's decorative edges and corners must receive careful protection to avoid damage. Every adornment must be given attention to ensure it can move to your new home safely. Once you have the piece secured, pay special attention when navigating through tight spaces to prevent any inadvertent dents or dings from forming. Make sure that any drawers or doors are secured so that they don't open unexpectedly.
5. Take care of any glass components separately.
If you are moving items with glass doors or surfaces, then you will want to remove these components whenever possible. Packing sensitive items separately with individualized wrapping will help to keep them from breaking. It may be necessary to dismantle part of the furniture to accomplish this task. Then you can slide the items into packing boxes built specifically for mirrors and similarly shaped pieces to give them the best level of protection possible.
When it is not possible to remove the glass components from your furniture, then you must secure that part of the piece. Zip ties, plastic wrap, and other moving tools are helpful in this area.
6. Always use extreme care when transporting fragile items.
It only takes one mistake after hours of careful planning and packing to damage specialty and luxury furniture. If you are moving the items by yourself, use extreme care when loading and unloading each piece. You will want to place them in a location where no other boxes or items could fall. Glass shards are sharp and aren't always visible, so always proceed with caution.
Do You Have Specialty Furniture to Move?
It can be a lot of work to prepare specialty furniture pieces correctly for an upcoming move. Instead of tackling this chore by yourself, a team of experts familiar with today's top luxury brands and antiques can make the experience as stress-free as possible.
Following these steps can help to protect your investment, especially if you require white glove moving services.
Contact our team today for an estimate, and we'll show you how our experience in moving specialty and luxury furniture can be your next best asset.
SHARE