How to Know You're Ready to Move to New York City
Categories:
Interstate
Real Estate
Did you know that more billionaires live in NYC than in any other city in the world today? At the same time, about 60,000 people look for shelters or sleep in the streets each night.
NYC is a place of extremes. You can pay less than $1 to get a slice of pizza, but the apartment you're renting in Manhattan might charge $3,000 a month for less than 600 square feet.
Although the city isn't large geographically, it is the largest population concentration in the United States. About 9 million people live in the five boroughs, with plenty more finding homes in the surrounding communities for an easy commute.
That's why it can feel overwhelming to live in NYC. It is also one of the most exciting experiences that life offers!
It isn't always easy to live in New York City, but it is usually a thrill! Here are the ways to know if you're ready to pack up and come here for the next chapter in your life.
What Are the Benefits of Living in NYC?
1. You have a safe environment to call home.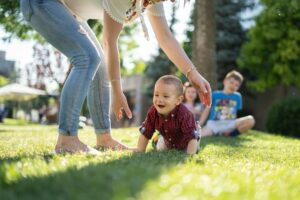 NYC consistently ranks as one of the safest large metropolitan centers in the United States. Although the size and density of the city often cause people to second-guess this fact, that trait also works to your advantage. When you're always in a crowd, it is much harder for someone to target you with ill intent.
2. More opportunities are available in NYC.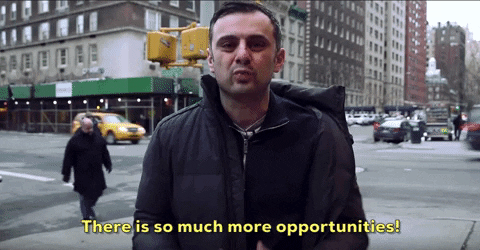 If you're an entrepreneur who wants to expand a business, the networking options in NYC are some of the best in the world. You also have better access to some of the biggest names in multiple industries, ranging from journalism and technology to apparel and athletics. With 65 Fortune 500 companies active in the city, the only other concentration of comparable available opportunities is found in Tokyo.
3. You can explore history and culture daily.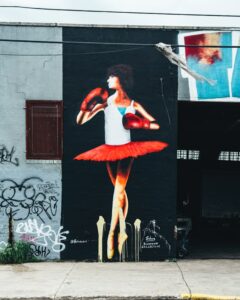 New York City could easily be the world's cultural capital. You'll find hundreds of different art galleries, museums, theater performances, libraries, and more after moving here. That doesn't even account for the various Broadway shows, Central Park performances, and other opportunities that are found here daily. It's nearly impossible to find a more exciting place when you're looking for a new home.
4. There is always something to do in NYC.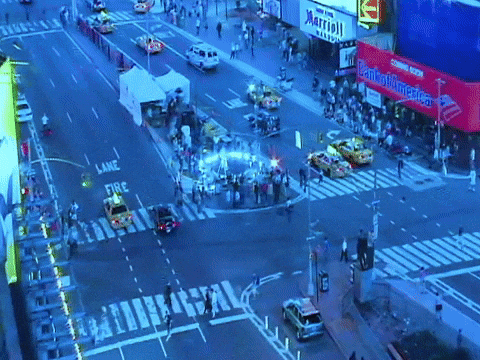 Although the homes in NYC tend to be on the small side, most people venture out into the city because something is always happening here. You'll be the first to know when a new performance, exhibition, or opportunity is available. When the weather is nice, you'll find people enjoying the day by sitting in a local park, reading under a tree, or taking the chance to chat with a friend. You must consciously choose to do nothing to feel bored here.
5. Get ready to enjoy culinary delights.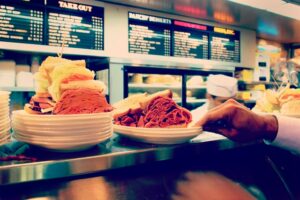 Even if you find multiple issues with NYC after moving here, the culinary scene helps to soothe the potential negatives you experience. You'll find the best coffee, bagels, ramen, pizza, tacos, hot dogs, and more here. The cultural diversity (over 200 languages are spoken in the city) makes it one of the best spots to sample different cuisine options in the world today. What makes this benefit even better is that you can usually find what you need at any time of day – including 3 am.
6. You can embrace the fashion scene.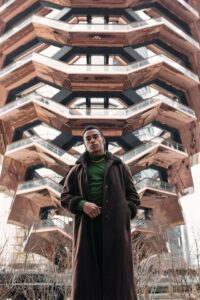 You'll notice something about New Yorkers right away that isn't as apparent in other cities. The people who live in NYC like to dress well. It doesn't matter if you're headed to the office or a stroll through the park – everyone wants to look their best. With numerous pop-up shops, boutiques, and street-side communities with unique items for sale, you'll often know what ideas will start trending before anyone else.
7. You don't need to own a vehicle.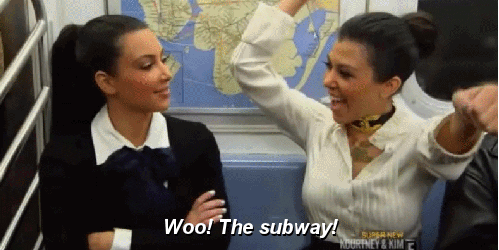 Although public transportation isn't everyone's cup of tea, this infrastructure investment is what makes NYC work. You can get to almost anywhere you need to be between the subway, bus system, and other choices. The monthly metro pass is more than $100, but it saves money when using it more than twice per day.
With three airports providing services to the NYC region and plenty of unique homes open for tours in-person or virtually, now is the perfect time to consider moving to our city. If you have any questions about moving in, message our team today, and we'll be glad to help.
SHARE