Carpentry Services
Turning a new house, condo, or apartment into a home often means a customized touch is needed for your carpentry. Moving can create damage that requires an immediate fix to prevent a sale from stopping. With Expo Movers, you can rest assured that our experts can resolve whatever situation you face.
What Are Carpentry Services Needed When Moving?
Moving furniture and oversized items can create unexpected damage when you are relocating to a new address. Even when you take protective measures to guard against scratches, dings, and dents, your doors, trim, and similar items can still get scuffed.
Normal wear and tear is a term that describes the expected decline of a property's condition when used each day. Abuse or neglect is not included in that description, which means anything that happens to your home's wood components during the moving process falls into this category.
A couple of scrapes on a wood floor, dirty group, or paint fading because of sunlight exposure are examples of normal wear and tear in most communities. Damage is an event that doesn't occur naturally, affecting the usefulness, value, or functionality of the property.
Our team can help you to correct that damage.
We also understand that you may have specific service needs associated with your move. If you need help in the following areas, then give our team a call today!
Interior or exterior door removal or installation.
Interior or exterior trim installation or repair.
Crown molding or base trim installation or repair.
Storm or pet door installation.
Carpentry Services for White-Glove Moving Needs
If you have fragile items that require white-glove handling, then our carpentry services can provide your belongings the protection it needs for a successful move. Antiques, precious art, family heirlooms, and sensitive electronics can all benefit from this service.
We highly recommend considering cratering for these items.
Chandeliers and light fixtures.
Sculptures.
Wine collections.
Small motorbikes or mopeds.
Flat-screen televisions.
Custom crating is the most protective way to transport fragile items from one address to the next. Our team is specially trained in all white-glove techniques to ensure your belongings are correctly inventoried and transported to your new home.
If you have any questions about our custom carpentry services for this need, contact our team today. We'll be happy to get you the answers you require!
Did You Inspect the Carpentry Before Buying Your New Home in NYC?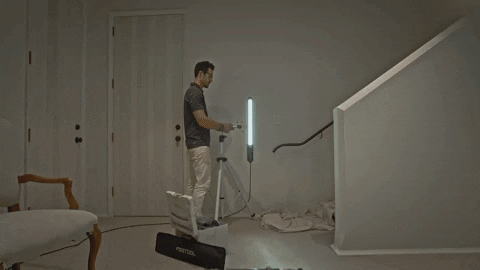 Homeownership is still an essential piece of the puzzle called the American Dream. Maintaining the carpentry of a home is a chore that often gets put off for the future. If a repair issue doesn't receive the attention it deserves, rot can start setting in to affect the house's structure adversely.
Once rot begins, the cost to repair rises because a complete replacement is often necessary. That means a thorough inspection of your new home is helpful before moving.
Wood Rot forms when a combination of fungi and moisture begin the decomposition process in the organic material. You can spot three common types of it by looking for the following issues.
Brown Rot: This issue is the traditional form of dry rot. Although the surface of the wood appears normal, the cellulose in the organic materials structure is decomposing. It is a process that causes the wood to shrink and turn dark brown.
White Rot: The fungi cause this issue to attack the wood's lignin, leaving a white color behind. If you see this issue, then the carpentry will feel spongy – and it may have a yellowish hue to it.
Soft Rot: This issue causes the wood to decompose more slowly. It also thrives in the cold weather of NYC when the other fungi cannot function. You can spot this problem when the wood develops a honeycomb appearance to it.
Your windows, exterior doors, wet rooms, basement, and deck are at the most risk of experiencing rot. If your building has damaged roofing, water can start seeping in from above. This issue can cause the framing of the attic to become compromised.
Do You Need Carpentry Services in NYC?
Moving is already a stressful experience. Spotting a scratch could be costly if you don't have a say in who gets to perform the repair.
Having your home in excellent condition ensures that a valuation can reach the level you need to maximize a sales opportunity. Even a couple of disrepair issues may stop the sales process, especially if your buyer is pursuing an FHA mortgage or a similar lending product.
Our carpentry expertise helps you to reach an expected positive outcome. Contact us today for a no-obligation consultation about your project, and you will see how affordable this service can be!