It's easy to love what life offers in NYC. You can find what you need at any time of day, access some fantastic job opportunities, and enjoy what one of America's cultural hubs offers. You've got everything from Broadway to the bodega culture you can enjoy when living here.
It's also true that NYC is a place that never sleeps. Unfortunately, that means the pace of life can be fast, which is an issue that can become a grind for some people.
Instead of burning out, moving from NYC to Vermont might be the best option. You might miss little things like trash pickup or takeout, but you'll also open the door to an entirely different adventure to enjoy.
Where Should I Live When Moving to Vermont?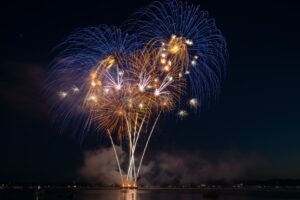 The largest city in Vermont is Burlington, with a listed population of just over 42,000 people in the 2010 census. Only three other communities have more than 10,000 people – South Burlington, Brattleboro, and Rutland.
Vergennes, in Addison County, is the ninth-largest city in the state, with 2,588 people.
When you move from NYC to Vermont, you can expect a more rural atmosphere. Even if you live in Burlington, life starts moving slower. However, you'll still have plenty of things to do when strolling through each community, like stopping for coffee or sitting by the river.
Even the thrift stores you'll find rival what is available in NYC, although the prices are significantly better.
The most significant difference is the different takeout options that you'll find in Vermont compared to NYC. In addition, Vermont is more of a special occasion than a casual afterthought, especially since most businesses tend to close by 9 PM.
Since you'll have access to a bigger house and more kitchen space, you'll get to cook more. In addition, the rural structure provides lots of local farms that offer food and supplies for some fun family moments.
You'll Need to Get Used to Composting.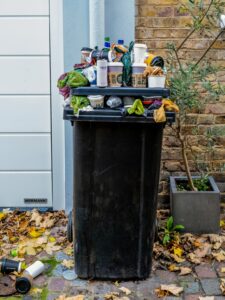 The average family that moves from NYC to Vermont saves at least $250 per month by switching to home-cooked meals instead of takeout. But, of course, that also means you'll have some extra food scraps to manage.
Vermont mandates the use of composting practices. Some people hire trash services to manage this need, while others buy bins that let them turn their leftovers into usable soil. You can also transport the items to the local dump to keep your costs down.
Recycling is also mandatory in Vermont. So you'll be spending some extra time sorting your plastics into their appropriate categories.
If you miss the hours when the local facility is open, you might need to hang onto your food waste and recycling products until the following weekend.
You Get to Trade Rental Payments for a Mortgage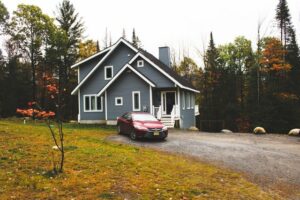 Although you could rent in Vermont, the cost of a mortgage in Vermont is similar to an apartment in Williamsburg.
When you move from NYC to Vermont, it's not unusual for a $1,500 monthly payment to get you 10 acres, some outbuildings, and a reasonably large home to enjoy.
You can also take advantage of the tax incentives that come with choosing to leave New York to buy a home in Vermont.
Since Vermont is rural, you'll have some unique expenses to manage. For example, if you want to heat in the winter, you'll need to fill your propane tank. In addition, some plumbing and electrical issues might develop that require your attention.
The good news is that the money you put into your home in Vermont becomes equity that you can cash out later.
What About the Politics in Vermont?
One hesitation for many families in today's polarized political climate is to move somewhere with an unknown attitude. However, you'll discover that the people in Vermont are incredibly engaged, and many households identify as being liberal.
Even with that designation, the political climate is hyper-local. People focus on being practical with their governing preferences instead of following ideological platforms.
Although the excitement of the big city isn't always easy to leave behind, you'll discover that having some peace isn't dull. Instead, it gives you the chance to relax, pursue a hobby, or find something new to love.
In Vermont, the goal isn't to hustle so that you can try to get ahead. Learning how to use power tools, figure out how to get a cell signal in the forest, and build a foundation for long-term satisfaction.
You can even commute back to NYC after making a move. The Vermont Shires Connector is a twice-daily shuttle service that connects Bennington and Manchester with the Albany-Rensselaer Amtrak Station.
If you plan to move from NYC to Vermont, give our team a call! We can help you with the relocation logistics to ensure you have a positive experience.