Since you're getting ready to move, it only makes sense to request a quote for services. When you visit the company's website, you might get asked a few questions about your belongings. There could be places to talk about the square footage you have, if any elevators are involved, and if you have a piano to move.
If the online estimate is thorough, you might get asked to provide a complete inventory of what you want to move.
Once you get through that process, you'll have a quote.
Is that information accurate? Are moving companies bound to the online estimates that they offer to potential customers?
What Are the Different Moving Estimate Types?
When you contact a moving agency for an estimate, the company can provide you with one of three different estimate types.
It's not unusual for moving companies to offer all three options. Each type has different advantages to consider.
| | |
| --- | --- |
| Non-Binding Moving Estimate | This option is a guess at what it will cost to complete your moving project. It's what you'll receive when using an online calculator or estimator. Since you're the one entering the information into the system, its accuracy is dependent on having complete details. You are responsible for paying additional costs. |
| Binding Estimate | With this option, a moving company provides a thorough assessment of your belongings, residence (or office space), logistics, and transportation requirements. Once you receive this estimate, it is a firm price. The only thing that changes it would be to alter the inventory or make other significant changes. |
| Binding-Not-to-Exceed Estimate | When you receive this estimate, it is the maximum price you can expect to pay to receive services. Many customers pay less than the final cost with this option, with the final price determined by the volume or weight of the belongings and whatever additional services were necessary. |
How Do I Get a Moving Quote?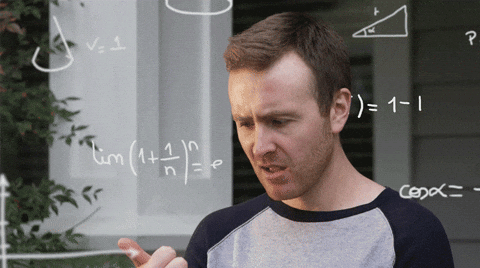 The easiest moving quote to receive is a non-binding estimate. If you're shopping around for the best deal, you can use this option with an online calculator or a quick phone call to get a reasonably accurate price.
When you request a non-binding estimate, the moving company can alter the final price on moving day.
That's why it helps to mention any oversized furniture or heavy items that must get moved. If you only have a handful of things that don't require anything special to move, this option can help you know what to expect right away.
If you want something more accurate, you'll need to schedule an appointment (in-person or virtual) to complete a walkthrough of your property. When you select the digital option, you'll want an inventory of your belongings available for the company to review.
The moving consultant will inspect or ask questions about your home to obtain a clear picture of what to expect what it is time to move.
With the binding-not-to-exceed estimate, you'll receive the maximum price quote for your project. This option includes everything that could happen throughout the moving experience, anticipating potential logistical problems or delays. This option works well if you need to know a maximum budget number.
What If I Need Add-on Services?
Most moving companies provide several add-on services that let you customize the experience. Since these are additional options, they are not typically included in the quote or estimate you request unless you specify that they're wanted.
If your moving quote seems low, especially compared to other estimates, it could be that things like multiple stairwells or packing materials got left off of the paperwork.
Here are some of the best add-on services that can make your life easier when moving day arrives. Although they are an extra cost, the value they add by reducing your stress could be worth the investment.
Packing and Unpacking. This service authorizes a moving company to pack your belongings into containers and remove those items once you arrive at your new home or office.
Furniture Disassembly and Reassembly. Some oversized furniture items will not fit through doorways, hallways, or stairwells. Your movers can professionally disassemble these items, load them safely on the truck, and reassemble them after they're unloaded.
White-Glove Services. If you have high-value items to move, these services deliver customized packaging, crating, and handling to ensure you receive the highest protection levels possible.
When you have a firm moving date at least a month in advance, you'll have a little time to shop around for a great deal. If you use this guide to secure an accurate quote, you can have confidence in the price you're given.