How to Keep the Kids Entertained When the Movers Arrive
Categories:
Moving Tips
Packing
We get how stressful moving can be for families. It's a time of uncertainty and anticipation rolled into one emotional experience.
When you have kids and need to move, you'll need to think about how they can stay entertained and distracted during this process. If children have no way to cope with these challenging emotions, they can often wander into dangerous spots or risk a severe injury.
Here are some ideas that can help you keep those kiddos out of harm's way while the moving work gets finished.
What Are the Best Ways to Keep Kids Entertained While Moving?
1. Hire a babysitter for the day.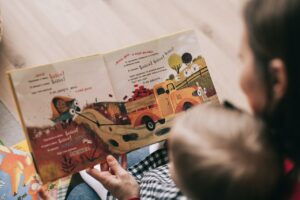 You have enough on your plate, coordinating with the professional movers to haul your belongings out of the home. There might be cleaners, inspectors, pest control experts, and other service providers to manage those circumstances. If you have a babysitter available to watch your kids, you can oversee everything else that's happening.
2. Have them stay at a friend's house.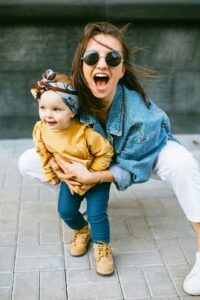 Young children are naturally curious and friendly. They'll want to meet the moving team, offer assistance, and get involved with the process. Although it can be cute, your kiddos will have a better time at the park, staying with a friend, or spending time with other family members. This opportunity lets everyone say goodbye in positive ways while you're working with the moving team to make the magic happen.
3. Keep them busy in the backyard.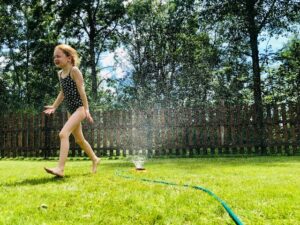 When the weather is nice, sending the kids outside to play in your backyard can keep them occupied while you're working on moving out. It helps to keep a cooler filled with snacks to minimize their need to come inside. Please remember to have some safety ground rules set, mostly if you leave them unsupervised during this process.
Once all of the toys get packed away, you'll want to consider games like hide-and-seek or tag to keep them preoccupied. If you have an artist in the family, some sidewalk chalk can keep them entertained if they are away from the loading zone.
4. Create a safe room for the kids.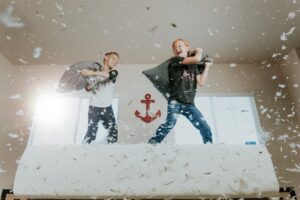 You can have the perfect day planned for your children to keep them entertained and have it spoiled by poor weather. If it gets cold or rainy, create a "safe room" at home where the kids can play without interfering with the movers. You'll want to let your hired team know that this space is off-limits, and it might help to keep some electronics in there, like a video game system, to keep them occupied.
Books are another option to consider for kids. It should be long enough for older children to last through the day. You can also set up a portable DVD player to watch movies or tether your cell phone to a laptop for streaming.
5. Ask about activity packs.
Some moving companies provide activity packs for kids when you hire them to handle your relocation project. If this service is part of your contract, the agency needs to know how many kiddos you have (and their age) to provide something age-appropriate for them to use.
Stickers, Play-Dough®, cards, bubbles, and coloring books are some of the items you could purchase to create something similar if this service isn't provided.
This activity pack from Amazon is an excellent choice:


6. Pack a box for their first night at the new home.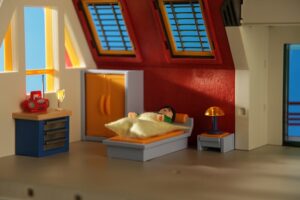 While the movers are loading everything onto the truck, you can have your child pack up a bag or box that contains the essentials needed for the first night at their new home. It might include stuffed animals, electronic games, pajamas, a favorite pillow or blanket, and a fresh set of clothes.
You'll find that it helps them choose a favorite toy to provide comfort during the moving process. Kids can be resilient, but the thought of leaving the home that they love can be a devastating moment. These items can offer a little comfort.
7. Take a walk around the neighborhood.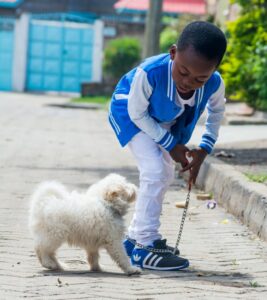 If you have a two-parent household, a moving team usually needs one adult to coordinate the relocation process. The other can step away to take the kids on a final walk around the old neighborhood. This option provides another chance to say goodbye, get some fresh air, and maybe grab a bite to eat.
When you arrive at the new home, let your kids unpack their belongings first. It will help them feel comforted to establish their routine and settle into the next chapter of life.
SHARE