How to Move Long Distance with Pets
Categories:
Long-Distance
Moving Tips
You can see your pets getting anxious when the packing boxes start coming out. Cats and dogs are especially sensitive to potential change, and the idea of you moving to a new home creates the thought that they might not get to come along.
A long-distance move with pets can be incredibly stressful for some animals. They might need to get crated for the travel to comply with local regulations. Even when you can let them roam the back seat or stick their head out the window, the disruptions to their routine can be challenging to manage.
When you have a cross-country trip involving pets to plan, here are a few tips to help take some of the stress away from your situation.
Talk to Your Veterinarian About Your Plans
Have one last appointment with your vet. It is an opportunity to ensure your pet is up-to-date with all of its vaccinations. It would be best to ask for a copy of their health records at this time because your new veterinarian is going to need them once you finish moving. Some hotels and other pet-friendly establishments require this documentation if you bring your best friend inside.
Pack an Overnight Kit for Your Pet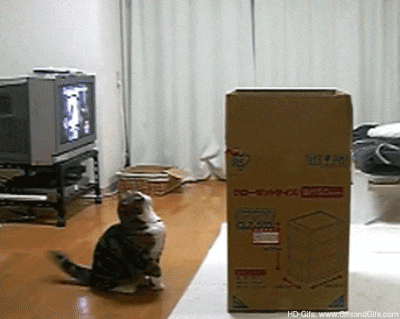 Having an overnight kit to help you manage the circumstances of moving can be pretty helpful. Toiletries, a change of clothes, your medication, and a few snacks can keep you going while managing the unpacking process. Of course, your pet would enjoy the same luxuries! When you are moving long-distance with animals, including their bed, a favorite toy, food, and whatever meds you need to manage their health.
It would help if you also traveled with a spare leash and collar with a dog as an extra precaution level. Then remember to schedule some extra time for a few bathroom stops.
Keep Your Pets Close While Driving
Dogs need a lot of social stimulation to avoid anxiety and stress during a long-distance move. Keeping your pet close to you for a friendly pat on the head can make a big difference when you have many miles to cover while driving. Cats should be in a carrier with a seatbelt loop for their protection, while canines can wear an adjustable harness that keeps them secure next to you.
Unsecure pets would not survive if you were in an accident. Also, having them move around the vehicle could trigger a driving problem that leads to a wreck. That's why it is better to schedule more stops to let them get some energy out instead of letting them roam free while you drive.
Prepare for the Shipping Risks
Air travel is the best option for a long-distance move if your pets cannot travel with you on the road. However, ground transportation may be an option in limited circumstances. It is up to you to be their advocate for this process, ensuring that they go through the most comfortable, reliable, and safe transition to their new home.
Although it shouldn't be this way, pets are treated as property for most legal situations. That means it is wise to review pet travel insurance and pet health insurance options for the upcoming journey to a new home.
Get Your Pet Microchipped
Anything can happen when moving with pets. It only takes a moment for a cat or dog to bolt away from a vehicle, hotel, or even your new home. Ensuring that they get microchipped before you start packing some boxes makes it easier to reunite after an escape. Your vet will keep a copy of the number and give you one to register once you finish the moving process. It only costs about $50 at most locations.
Have Your Pets Travel on an Empty Stomach
Motion sickness is a real issue for pets in vehicles. The stress and anxiety from moving can make the symptoms even worse! Limiting their food can reduce nausea, but you cannot restrict water during your travels. Keeping the temperature as low as possible while driving can help keep cats and dogs comfortable, and having some fresh air to sniff can be a lot of fun!
You might want to speak with your veterinarian about medication to manage motion sickness if you have concerns about this issue, and here is another article on how to make a move easier on your pets.
Once you arrive at your new home, give your pets some time to explore. Set up their food, water, toys, and bed in a way that feels familiar. After getting the appropriate licenses and updating the microchip ID, watch for signs of stress or abnormal behavior.
SHARE