We have all had to make sacrifices. Businesses like ours have created new policies overnight to enhance safety while ensuring you have the professional services required to manage your lifestyle and schedule.
Several families decided to leave NYC when COVID-19 infection rates skyrocketed. That action protected their health and may have even saved their lives. It also created a financial issue to consider.
Maintaining two residences is not always financially feasible. That's why our temporary storage solutions can be an excellent resource. You can move your possessions out of your NYC home, save on rent, and come back to the city when you feel comfortable doing so.
What to Know Before Investing in a Storage Unit
The storage units through Expo Movers provide short- and long-term options that keep your possessions secure. We provide residential and commercial services so that you can maintain your assets in a safe environment, reduce rent or lease costs, and be ready to restart once the COVID-19 restrictions start lifting.
We need a few things to ensure that your possessions are transferred from your NYC home to our climate-controlled storage facilities. That starts with a valid, government-issued identification product so that we can verify your identity.
A few options are available: a driver's license, a passport, a military ID, or a state-issued identification product all work.
We must have access to your current rental to relocate your possessions to our storage facility. Once your items are away, you can schedule the appropriate cleaners and restorers as needed to get rid of one of your lease obligations.
Why Choose a Climate-Controlled Storage Facility?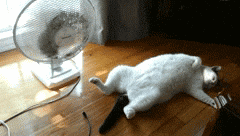 All of your belongings benefit from being in a climate-controlled space.
This feature is essential for items like furniture or clothing that you need our teams to move on your behalf. Keeping these possessions in a climate-controlled storage facility prevents mold and mildew growth.
It also protects the items from weather extremes, our famous humidity here in NYC, and temperature swings. That means you can have confidence in knowing that the conditions never rise or fall enough to cause damage.
Expo Movers highly recommends that you consider using climate-controlled storage solutions for any of the following items.
Any furniture item that contains wood, leather, or organic materials.
All types of clothing.
Photographs, picture frames, and any artwork.
Electronic devices, including any household appliances you may have.
Musical instruments, stamps, and collectibles.
Antiques, family heirlooms, or any other product sensitive to weather changes.
Additional Ways to Save Money During COVID-19
A state moratorium on evictions goes until August in New York City. New cases cannot get filed until June 6.
That means you have time to negotiate with your NYC landlord about your current circumstances. If your goal is to return to your previous home one day, it may help negotiate a lease addendum that works with your current financial situation.
If you qualify for unemployment benefits or experience financial hardship because of COVID-19, you may have until August 20 to manage your current lease. It may be a challenge to prove that you need support if you aren't at home.
The eviction moratorium doesn't cancel rent payments. When all of this is over, those bills are going to come due. Now might be a good time to start thinking about a payment plan arrangement or settlement for the amount that may be due.
That's why moving out now may be in your best interest. The cost of monthly rent is far higher than the expense of a climate-controlled storage facility.
If shedding your rent obligations in NYC isn't saving you enough during the pandemic, you can try these ideas to start reducing more expenses.
Shop for new insurance and cell phone providers. You can usually get discounts if you have been on the same contract for 12-24 months with your current company. When you have extra time sitting at home, shopping for a new rate can put some money in the bank.
Supporting restaurants, bars, and local businesses is essential, but your financial health is critical to your family's survival. Delivery fees and tips add up quickly. When you shop for groceries, be mindful of what goes into the cart. Please make a list of the ingredients you want for the week and stick to it.
Cancel any subscriptions that you don't need. They could include subscription boxes, streaming services, and game passes.
COVID-19 might change how we think about life, but many lifestyle alterations are temporary issue to manage. We can save you money by moving you out of the NYC home you vacated to stay safe by keeping your items in our climate-controlled facilities. Contact us today for a no-obligation quote so that you can see how much you could potentially save.