How to Unpack Your Boxes Quickly After Moving
Everyone has a system they follow when moving into a new home. That means each person focuses on different priorities when trying to unpack everything.
For some, it is the anticipation of designing a new space that drives them forward. Others just want to get the job done as quickly as possible.
If you're not fond of the unpacking drudgery that comes with moving, these tips can help you get through the job fast.
What Are the Best Ways to Unpack Your Boxes?
Before you start unpacking boxes, it helps to have a system in place. When each one is correctly labeled and you have an inventory list from which to work, it'll be easier to track everything that made it to the new home.
When you have everything labeled, it helps to move each box to its designated room first. Once you're organized, you can implement the following steps.
1. Begin by unpacking your necessities.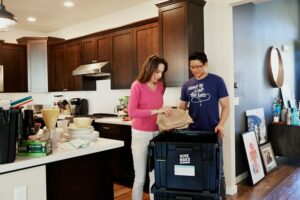 The first boxes to unpack in your new home are the essential items you need right away. These items should be the last on and the first one off the truck. They're everything you need to get through the next couple of days while working on unpacking all the other stuff.
Even though everyone has different essentials they need, the list includes medication, paperwork, identification documents, books, movies, and basic toiletries. Your computer or electronics should be in there if you need them for your job.
2. Work on the kitchen next.
The kitchen is the most important room in your home, even beyond the bathroom. It's where people gather, check schedules, and talk about the day.
Your kitchen also has the most work to manage when you're unpacking at a new home. When you tackle this job first, you'll have the energy and motivation it takes to get through everything.
The first step is to line your kitchen cabinets. Then unpack the items you need, hook up the appliances, and focus on everything that makes life easier. You can leave the décor for when the rest of the home is organized.
3. Unpack the bedrooms after the kitchen.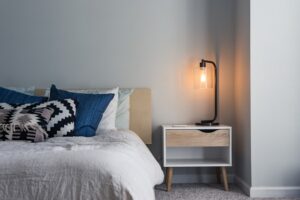 Once you have the kitchen put together, it's time to work on the bedrooms. Start by unpacking the linens for each one. That makes it a lot easier to get your mattress ready for your first night in the new place, even if the bed frame isn't put together right away.
You'll want to think about closet organization and furniture placement during this step. What are the options for creating efficient spaces?
If you need to install organizing units or shelving, it'll help to take care of that step before unpacking to save some work.
4. Work on the bathrooms.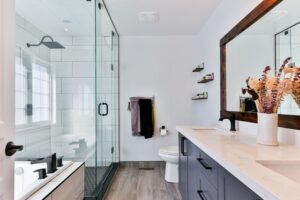 Most bathrooms are already functional when moving into a new home. That means your job is to unpack the toiletries, towels, and other essentials used in this space. Once you have the room fully stocked, everything will feel like it's coming together.
Begin with the most essential items you'd keep in the bathroom, such as your shower curtain, body care items, and necessary supplies like toilet paper. If your medications get stored in there, you'll add them to this list.
5. Arrange the rest of your furniture.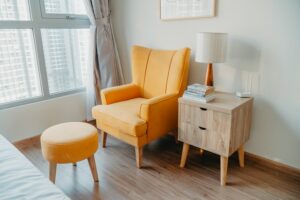 It helps to pull up a blueprint of your home's floorplan before moving to get an idea of how to arrange your furniture. If you take a few minutes to review this information before or immediately after your move, it should only take a few minutes to place your big pieces in each room.
If you have large furniture items that require assembly, now is the time to start putting everything together. That means your entertainment centers, bookcases, sectionals, and similar things need some attention.
You'll want to arrange everything first before the assembly work. That will prevent you from needing to take something down and put it back up again.
6. Your utility areas should be the last thing you address.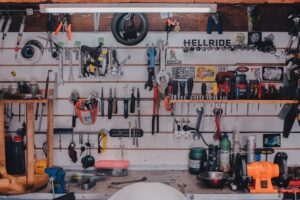 The last spaces to unpack in a new home are your utility rooms. That includes the basement and garage.
Since most of the items kept in these places aren't essential, it helps to organize the areas before unpacking. When doing this work, it helps to keep the materials or tools you'll need more often in a readily accessible spot.
Once you've finished with that work, you'll have unpacked your home! Instead of putting off any of the work, try to anticipate your future needs and take care of what needs to be done right away.
SHARE