Moving from NYC to Alabama: Top Facts You Should Know
Categories:
Interstate
Long-Distance
When New Yorkers think about leaving the big city for somewhere new, the top destinations tend to be somewhere else in New England, Florida, Texas, or Seattle.
One destination that rarely gets mentioned is Alabama. Life can take some unexpected twists and turns, often taking you somewhere that you'd never imagine.
If you find yourself moving from NYC to Alabama, it's crucial to compare your expectations to the reality of that situation.
Here's what you can expect if you decide to take on this journey.
What to Expect with Culture and Activities in NYC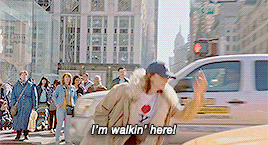 Most New Yorkers want to live somewhere with an excellent food scene. There should be some things to do outside, along with some music and cultural options to explore.
When you move from NYC to Birmingham, you'll find that Alabama can check all of your boxes. You'll find great public schools in the city, plenty of libraries, lots of parks, and several museums to wander.
Although cities like Birmingham are not as diverse as NYC, you'll discover that Alabama's communities provide charm and opportunities in their own unique ways.
Politics in Alabama Can Be a Little Different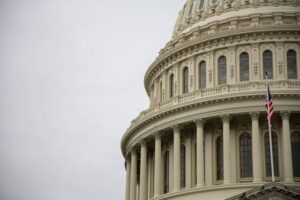 Many people start looking for ways to be around like-minded individuals in today's polarized political climate when selecting neighbors. It's not unusual for New Yorkers (and anyone else not from the South) to lump everyone into one giant red GOP category.
The South isn't all one thing. Although it would be fair to say that Alabama is a deeply red state, you can also find pockets of blue. Cities like Birmingham tend to lean more toward the Democratic side of the spectrum, which means anyone can find a place that makes them feel comfortable.
That does mean that some places may be more rural than others, but you don't typically find people being confrontational. You'll get strong opinions.
Housing Choices in Alabama Offer More Space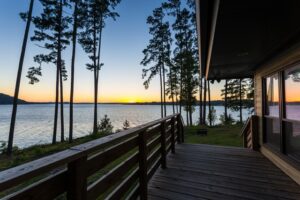 Alabama is one of the most affordable places to live in the United States. When you consider all of the expenses you'd pay after moving there from NYC, you'll spend less than the average American on your needs.
If the U.S. average for all expenses is 100, the cost of living in Alabama is 82.3. It tends to be higher in cities like Birmingham and lower in the more rural areas.
The median home cost in Alabama is just under $130,000. That's about five times less than what you'd pay for something of a comparable (or smaller) size in NYC. When you look at the scale against the national average, the state has a 55.9 rating against the 100 for the national average.
You only have two costs that rise above the national average to consider when living in Alabama: health and utilities.
Although there are some things that many New Yorkers miss after their move, one of them isn't living in a walk-up. You can rent apartments in the state, but you don't need to share a wall with a neighbor unless that's what you want to do.
When you live in Alabama, you have more choices. Your neighborhood or living arrangement isn't dictated to you because of your budget.
The Weather Is Remarkably Different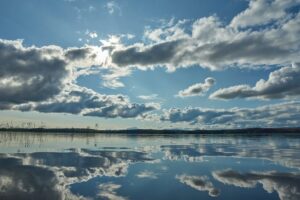 When you live in NYC, you'll find four seasons waiting for you each year. Although it can get cold in the winter and hot during the summer, it's a relatively temperate environment.
The weather in Alabama is much different. When you reach the summer months, you'll find hot and humid conditions. There can be enough moisture in the air that your skin feels sticky during the afternoon. If you don't have air conditioning at home or in your vehicle, it'll get warm quickly.
Most cities average temperatures above 90°F during the summer in Alabama. If you need a more comfortable environment, you'll want to consider a beachside community along the Gulf of Mexico.
When you look at the yearly average, Alabama's temperature is a balmy 64°F. That's 11 degrees warmer than what you'll experience in NYC.
You also have the issue with destructive storms to manage. Although NYC can get blustery, parts of Alabama are right in the Dixie Alley, where tornadoes are common. The state ranks second in the nation for the number of deadliest storms it experiences.
Hurricanes are also common in Alabama, especially along the southern coast. You can find many benefits living in a city like Mobile, but you'll need to ensure your home for the risks you'll face.
If you need help moving from NYC to Alabama, Expo Movers can answer whatever questions you might have. We also offer a competitive rate for your cross-country move so that you can start the next chapter of your life affordably.
SHARE