NYC offers apartments that range from studios to massive four-bedroom homes. You can even find a few listings with 5+ bedrooms to consider.
The real estate market is challenging in NYC because two groups are pursuing these apartments. First, some families and young professionals are trying to establish a home and carve out their piece of paradise in the world's most fantastic city.
Then you have the global investors who purchase apartments in NYC, especially in Manhattan, to diversify their portfolios.
If you want a home in NYC, the average family considers one- and two-bedroom apartments to maximize space vs. cost. Here are some comparisons to consider if you're currently looking at options.
One Bedroom vs. Two Bedrooms: Which Is Better?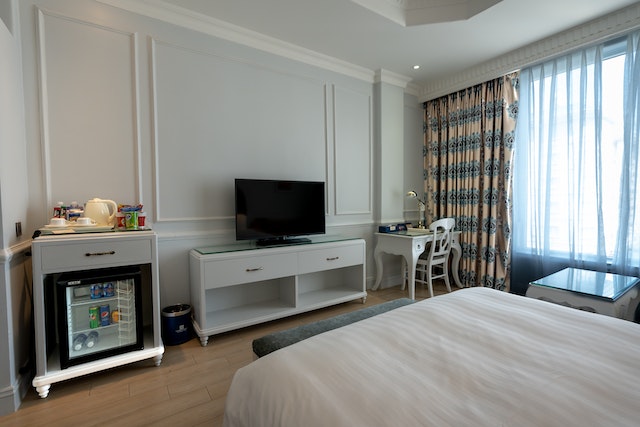 The first question often involves size when trying to find the right fit for an apartment. For example, a two-bedroom apartment typically ranges from 750 to 1,350 square feet, and they all must come with two separate rooms that can be bedrooms.
That means they have windows, closet space, and a separate kitchen, living room, and bathroom.
The kitchen might be in its own space, but many NYC apartments keep it in the living room area with counter space delineating it.
A two-bedroom apartment in NYC is an excellent solution for young families or those who want to live with roommates.
What About Having a One-Bedroom Apartment?
You'll find two options for a one-bedroom apartment in NYC. You can have one that only contains a single separate bedroom with other living spaces or one that includes a "bonus room" or den for added space.
If there is a den in an NYC apartment, it is typically a small space for a sitting area. There isn't closet space, and it might not include a window. Some bonus rooms don't even have a door, but you could use them as an extra bedroom for guests.
Dens and bonus rooms are not meant to be a full-time solution as a bedroom. However, many New Yorkers with this bonus area turn them into home office areas.
A one-bedroom apartment ranges from about 500 square feet to around 1,000 square feet in most buildings. You'll have more room if you rent a one-bedroom + den instead of a standard apartment without the bonus space.
How to Maximize Lease Value
Instead of receiving a 12-month lease for your new NYC apartment, consider negotiating one with an extra month or two. Then, you'll have more time at a guaranteed rate, and the building owner can skip the times that vacancies tend to sit.
If you receive a move-in bonus, you can ask to have that amount applied equally to your other rent responsibilities. For example, a $2,400 credit could become $200 less monthly instead of a one-time payment or a free initial month.
What If I Want to Buy Instead of Rent?
NYC offers several options for investors, families, and young professionals interested in adding real estate to their portfolios.
If you plan to invest, the goal should be to look for the most significant returns for your money today. That means looking for one- and two-bedroom apartments in some of the city's hottest neighborhoods.
Although options are available in all five boroughs, the best spots in 2023 are expected to be East Harlem, Elmhurst,
Woodside, Sunnyside, and East Flatbush.
Some investors also find good deals in Kips Bay, Sunset Park, Kips Bay, and Middle Village.
When you're looking for a new place to call home, here are some tips to help you purchase the best apartment to meet your current and future needs.
Search for listings online. About 90% of people start looking for a new apartment in NYC using websites like Zillow. It's an excellent way to understand the available amenities and current pricing. Don't forget to research information about each neighborhood.
Talk to a Broker. Real estate brokers help people find properties. Some specialize in rentals, while others focus on sales. The market is tight in the city, so you'll want to speak with a few different people to ensure they have the connections or relationships to get you into a suitable space.
Avoid scams. Never work with someone who requires a credit card or a deposit fee to show an NYC apartment. Always perform your due diligence before providing a potential seller or landlord with personal information.
If you like having space, a two-bedroom apartment is usually the best option if it fits your budget. However, for everyone else, a one-bedroom unit can help you establish yourself in the city while having a spot that feels like home immediately.