What Are the Best Places to Rent a Moving Truck?
Categories:
Furniture Movers
Moving Tips
If you need to find a new place and your budget is tight, then relocating becomes a self-moving project. You'll grab whatever friends and family are available, pay them in pizza, and then enjoy the experience of loading and unloading a moving truck.
Moving trucks might seem like they are all the same. The companies that provide you with access to the vehicle can be significantly different.
This guide will take you through the best places where you can rent a moving truck today.
List of the Best Moving Truck Rental Companies
If you know that you're going to be moving your belongings on your own, then the scope of your relocation will become the foundation of your rental truck choice.
Some companies don't offer a free mileage allowance for local movies. Others don't offer one-way rentals or a truck size that accommodates your needs.
That's why you must take a strategic approach when deciding which service to use.
1. U-Haul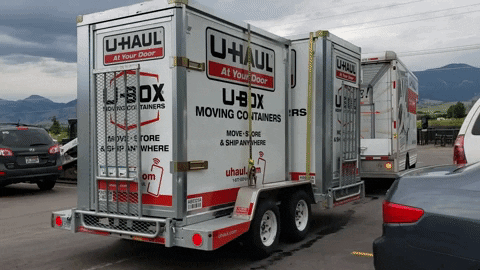 This company pioneered the idea of one-way rental trailers to help people move all over the country. It has the largest rental fleet in the country, and you can return the rented moving truck to any licensed affiliate.
You'll find five different truck sizes waiting for you. Reserving a vehicle online feels like a natural process. Each one comes with a low deck and a ramp that makes loading it a simple process.
Some affiliates have a reputation for changing your reservation if their truck inventory runs low. You'll want to confirm what trailer or vehicle you will receive about one week before your planned moving date to avoid a surprise.
2. Budget
Budget Truck Rental offers three vehicle sizes, including the sizeable 26-foot option to move a large home. If you have a long-distance move to manage, this company will provide you with an instant online quote.
Anyone in the military receives an offer discount when choosing this truck rental company. Students and some other demographics also receive promotional rates.
The average family will save about $150 on their rental by choosing this provider for a long-distance move. If you want to avoid unexpected costs, it is cheaper to purchase extra miles in advance.
3. Penske
If you want more options to consider and U-Haul isn't in your area, then this moving truck rental company could be the answer to find. It has one additional truck size compared to Budget, and there is full coverage across the United States and Canada.
Your reservation is guaranteed with this agency. You will get what you need at the time you ask for it. The company can achieve this benefit because it hires drivers to transport vehicles between locations.
That benefit also comes with a cost. You'll pay more to rent a truck with this company than the others on this list.
4. Enterprise
Some people are surprised to know that they can rent a moving truck from this company. It's often viewed as a car rental agency only, but the variety of available vehicles is quite impressive.
You can choose from a parcel van, cabover truck, or two box truck sizes. Your rental comes with 300 free miles, which is often enough to cover an NYC relocation.
Most households choose this provider if they have a local move. The company doesn't offer one-way rentals at the moment, and the pricing you can receive online may be different than the quote you receive in person.
5. The Home Depot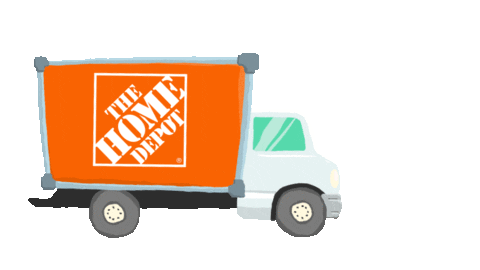 If you have a small studio or 1-bedroom apartment to move to, this retailer might be the best place to rent a truck. The company offers "Load-n-Go" rentals where you can grab a vehicle in about an hour without reservations.
The local trucks come with unlimited miles, so you can take as many trips between your old place and the new one as needed.
If you are moving out of town, then a Penske truck rental may be available at your neighborhood store.
You need to watch out for the expensive surcharges if you go beyond the authorized rental period.
One More Option to Consider When Moving
Self-moving services with truck rentals can be an affordable way to manage a relocation project. We all need to save money, which means the DIY approach makes sense.
You may discover that professional moving services are more inexpensive than you may realize. At Expo Movers, we provide a wide array of expertise to help you manage your relocation quickly and efficiently.
You don't need to worry about mileage overages or hidden fees with our services. Our straightforward approach lets you know what to expect, even when you have heavy items going with you to your new place.
Give us a call today to discuss your situation. There's an excellent chance that we can provide you with a competitive rate so that you don't need to worry about loading a truck.
SHARE