6 Tips for Arranging Furniture in Your New Place
Categories:
Furniture Movers
Moving Tips
When you move into a new place, it can be a lot of fun to do some interior design. If you're placing an entire home's worth of furniture, it can take some time for everything to start feeling functional and comfortable.
It's not unusual for new homes to need something you don't already have in your furniture collection. There could be a sofa table, ottoman, or recliner that would create the perfect complement to your design.
You'll also need to be ready to think about moving or rearranging things to improve your overall space once everything starts feeling like home.
How to Prepare a New Home for Your Furniture
As you start moving items into your home, the first step is to assess your space. You need to carefully evaluate what you have to work with by clearing everything out, measuring your items, and looking for dual-purpose areas.
After you spend a couple of days in your new place, you'll recognize focal points and traffic patterns as they develop. Once you can see the awkward spots and the areas that you'll use all of the time, you can put your furniture into beneficial spaces.
Once you've taken that step, you can implement these additional ideas.
1. Take advantage of furniture placement tools.
You can find several online free tools that help you start the furniture arrangement process. They'll help you create a model of your new home, position essential elements (like doors and windows), and let you experiment with your current pieces and accessories to develop a better room layout.
2. Make a paper replica.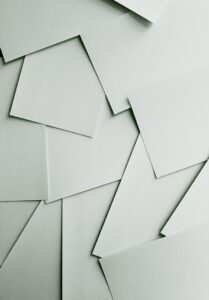 Hauling heavy furniture around the same room multiple times might be a fantastic workout, but it is an impractical way to start thinking about furniture arrangements. It helps to create a paper-based replica of your room so that you can visualize the different concepts you'd like to try. The secret to a successful outcome here is to measure your space and furniture to have it scaled down to an accurate size.
3. Balance out the room layout.
Instead of putting all of your furniture against the walls, consider using the middle of the room to create depth and interest for your space. When you take advantage of the square footage, it's much easier to generate conversation spots, working areas, and an entertainment zone.
4. Use patterns and colors to your advantage.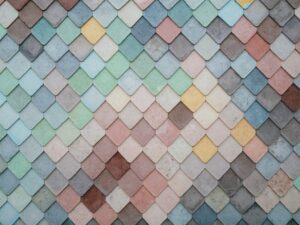 When some fantastic colors create bold statements in your new place, you'll find yourself in a room that feels alive. You don't want to overuse one element, even if you like it, because the outcome will throw everything out of balance. When you add decorative art, picture frames, and something distinctive, the furniture will feel like part of the design process.
If you want to maximize this part of your new home's design, try placing the furniture first before hanging your artwork.
5. Think about your traffic flow.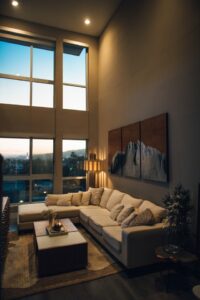 As you create furniture arrangements in your new place, you'll want to consider the overall traffic flow. Any walking area should have at least two feet of open clearance to move enough space.
The last thing you need to have is a tight space and trip hazards if you're trying to escape a home during an emergency.
Spacing is also important for television placement. You should have about eight feet of room between the electronics and the sitting area or your bed.
6. Create different visual levels to consider.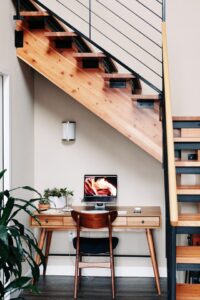 When you install your furniture into the intended spots, it helps to create different furniture heights within the space to create aesthetic interest. If you have a shorter piece in a room, you can hang a larger print on the wall to elongate the area.
You can use this trick for your window treatments to make a small room feel larger. If you only have eight-foot ceilings, consider putting your drapes all of the ways up to the wall-ceiling corner to maximize the visual impact.
Are You Getting Ready to Move into a New Place?
At Expo Movers, we understand the challenges that happen when your furniture doesn't feel at home when you get a new place. When you take a little time to plan out your décor arrangement, it can be a little easier to make the transition!
Our team is here to help whether you need help with packing, storage, or professional moving services. We can even lend a hand with that TV installation! Give us a call today at (212) 321-3976 to discuss your safe, worry-free move.
SHARE