There are numerous villages, hamlets, and towns that you can find a great place to live. If you're looking for a variety of choices to consider for your new home, then you can choose Brooklyn, Queens, or even Montauk to be the place where you settle down into a good life.
When most people talk about Long Island, they're talking about Suffolk and Nassau Counties. You'll find a different atmosphere there when compared to the rest of New York City.
Where Are the Best Places to Live on Long Island?
1. Jericho
This little hamlet is home to about 13,000 people. It's about 29 miles east of midtown Manhattan. It is primarily located in the Town of Oyster Bay, but there is a small part in Hempstead. Education has always been a top priority here, so you'll find some affordable homes near excellent schools for the family. Most people own their homes here, but the average rental cost is under $2,000 per month as of 2019.
2. Great Neck Gardens
You'll be close to NYC when living in this Long Island neighborhood. It offers all of the advantages of suburban living while preserving as much of the past as possible. Many of the older buildings here are designated as historical sights. There are plenty of condo and co-op living opportunities to find. Allenwood Park offers several recreational options with a pond, tennis courts, and a walking path.
3. Kensington
This neighborhood is an unexpected jewel that you can find in Brooklyn. You'll have access to public transportation options with affordable single-family houses on the market frequently. The schools here are excellent, and there are plenty of properties that give you some outdoor space that you can call yours.
4. Syosset
Choosing this Long Island neighborhood means you can get a rural feeling at home. There are plenty of parks, coffee shops, and restaurants to enjoy. The public schools are highly rated, and it only takes about an hour to get into the city when taking the train. You'll find beautiful houses and a safe community waiting for your arrival.
5. University Gardens
If you're not quite ready for the suburbs, then consider this Long Island neighborhood. The average rental price is a little higher than other places in NYC, but the atmosphere is historic and unique. There is a good mix of housing options, including rentals, along with a few high-end homes. Some of the villages in the neighborhood have their own police departments. It's a people-friendly place that is perfect for families.
6. Stony Brook
You're going to be close to the water if you choose this Long Island neighborhood. If you're in the market to purchase a home, you'll have some options since the median cost is about $200,000 less than the communities closer to NYC. It's picturesque because you're in the hills, and the quality of life is high. It absolutely offers that hometown vibe that some people crave.
7. Manhasset
If you like the idea of having a backyard for a barbecue, then this neighborhood is one to consider. There can be a few pressures felt to keep up with everyone socially or economically, but you have some space to find your own way. It's an excellent spot to settle down with a family, but you'll want to take a look at your tax situation before finalizing a move.
8. Plainview
This Long Island neighborhood is convenient for all of your shopping needs. There isn't much nightlife here, but there is a wide variety of restaurants for you to try. It tends to be a safe area that has good schools and access to the train. There are activities for all ages during the day. You can expect clean streets, friendly neighbors, and higher housing prices than some other spots.
9. Thomaston
You will join a vibrant blend of cultures if you decide to live in this Long Island neighborhood. It touches on the suburban experience without taking you too far outside of the city. The median income is a little lower here than in some of the other places on the island, and the school district is one of the best in the country.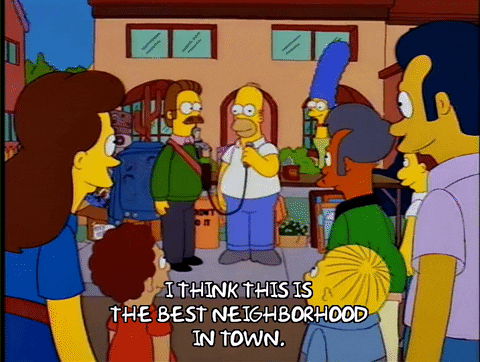 The best neighborhoods on Long Island can let you enjoy life in small-town America. You can also experience the glitz and glamor of living in New York City if you prefer. The variety you'll find available here is what makes this location one of the best places to live in the United States.