New Yorkers could start going back to their offices beginning in July. Many of them are not.
With telecommuting options readily available due to COVID-19 concerns, many workers are used to working at home. From a corporate perspective, that means smaller office spaces can support the same service levels.
Lower overhead costs mean more chances for more significant profits are possible.
Many offices are moving out of Manhattan because of the cost. The added health risks of bringing people together in a confined space create liability issues that employers want to avoid. Until a vaccine gets widely distributed, the city isn't ready to return to business as usual.
Why Are Companies Leaving Manhattan?
New York's largest privately-held tenant is WeWork. As part of the coworking industry, they were together responsible for 8% of Manhattan's new leases in 2019 and 12% in 2018.
With more people working from home because of COVID-19, the industry is struggling. Some of those agencies may not survive.
Manhattan also suffers from corporate uncertainty right now. Although rent decreases are offered for companies with several incentives, including cash for improvements, many firms wonder if the market could get even lower.
Why save 15% on your overhead with a new lease when you could save 25%? A construction company came to the Manhattan market, looking for a five-year lease in January. They signed a one-year sublet in August instead of at a 40% discount.
Businesses are also facing a worker shortage in Manhattan, creating even more problems to manage. In 2018, the metropolitan area was losing 100 people per day, with most of them moving to Florida. That figure is closer to 270 per day in 2020.
It Could Be Five Years for a Complete Recovery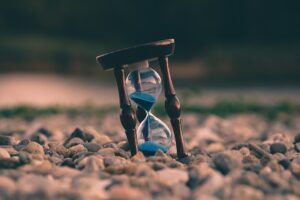 The companies staying in Manhattan aren't making any long-term decisions, which adds even more fuel to the uncertainty fires.
When NBC Universal and Stroock & Stroock & Lavan extended their leases recently, it was only for a year. Most building owners wouldn't entertain anything less than a three-year lease extension for large tenants during a typical renewal season.
That's how much of a problem it is for Manhattan right now. New leasing activity has dropped, sublet spaces are rising, and more workers are leaving than coming into the city.
Although the news seems dire, it isn't all bad for New York's office market. The massive U.S. tech companies are coming into the city, picking up some incredible square footage to build owners.
Facebook recently leased 730,000 square feet (the entire office space) in the Farley Building. Amazon grabbed the Lord & Taylor building from WeWork in March. Those opportunities require support systems to manage, which means the surrounding spaces can start filling up with small businesses from several industries once again.
Understandably, retail chains would be leaving Manhattan with the various lockdowns and restrictions. What is more surprising is the number of Wall Street firms thinking about moving away from Manhattan. The professional services and finance industries could reduce their footprint by up to 20%.
With the relocations, reduced employee access to offices, and ongoing COVID-19 management issues to juggle, the state and city tax revenue losses could come close to $40 billion in the next two years.
That outcome could shrink the economy by up to 13%.
How Does Manhattan Solve This Problem?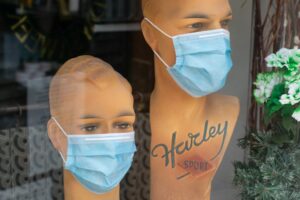 The best way to support Manhattan businesses is to aid minority-owned companies, small businesses, and female entrepreneurs. These leaders are innovative, aggressive, and successful at what they do.
Help is also needed with affordable housing. Why spend $5,000 per month to be near the action when you can buy a house outside of the city for half of that expense?
Job training, online learning, tax reformation, budgeting enhancement, and delivery optimization could also help Manhattan recover quickly.
Even then, the offices aren't going to come back until the workers are willing to be there. If that doesn't happen, these trends will continue.
Does Your Business Need to Move From Manhattan?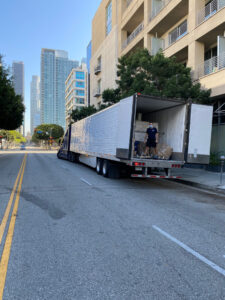 If your business needs to make a move from Manhattan for any reason, our commercial moving services provide you with the help you need. We'll relocate your office assets to your new location or transfer them to temporary or permanent storage when you're ready to start working again.
Life hadn't been easy in 2020, but that doesn't mean your moving experience should be difficult. Contact us today to see how fast and affordable our team can be if you're ready to leave Manhattan.