Movers from NYC To Philadelphia
Categories:
Interstate
Long-Distance
The departure from NYC started when the coronavirus came for a visit. People who had the means to find another home or move to another property they already owned took the chance to reduce their COVID-19 exposure risk.
Many people went to Florida, New Jersey, and Connecticut with their out-of-state moves. The one city that didn't get as much attention but still saw lows of New Yorkers relocate was Philadelphia.
About 7,500 people have moved from NYC to Philadelphia since the start of 2020.
Why are people moving to Philadelphia?
What Does Philly Offer that NYC Doesn't Already Have?
Even before the coronavirus came, more New Yorkers were headed to Philadelphia each year than the number of people leaving that Pennsylvania city.
What is it about Philly that keeps attracting people to make a move?
1. The cost of living is much cheaper in Philadelphia.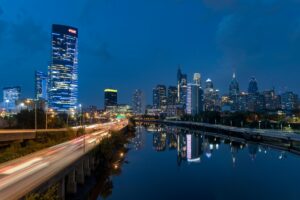 If you want to rent a room in Philly, some buildings in decent neighborhoods let you make that happen for about $500 per month. Some places come with a front yard, a full kitchen, and some amenities you don't get in NYC.
When you don't mind a small commute, the price of a home in one of Philly's suburbs is often lower than the annual rent you'd pay for a Manhattan apartment. Since employers offer similar salaries in the city, you can put some more money away.
2. Philly offers a remote hub for telecommuting.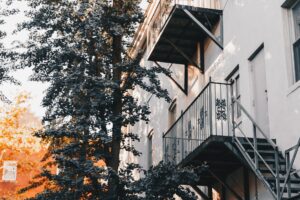 Remote workers are partnering with essential staff to keep our economies functional in 2020. You'll find plenty of spaces for taking care of your needs. The apartment you find might even come with enough space to give you room for a home office. When the restrictions get lifted, you'll discover lots of coffee shops and coworking areas that let you stay productive.
3. You can find lots of history in Philadelphia to explore.
NYC is famous for its museums, but you shouldn't discount what Philly offers with the city's place in U.S. history. There's the Rodin Museum, the Philadelphia Museum of Art, the Liberty Bell, Independence Hall, the National Constitution Center, and much more.
4. Lots of neighborhoods in Philadelphia are walkable.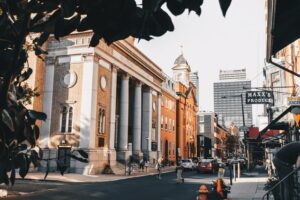 Philadelphia has a rough reputation throughout the United States. You'll find that reality tells a different story, even though its crime index rating is 8 out of a possible 100. As long as you don't move to Fairhill, Alleghany West, or Hunting Park, you'll find several walkable neighborhoods to enjoy in the city.
If you're moving from NYC to Philly, consider living in Chestnut Hill, East Falls, or Washington Square West.
5. Philly's culinary scene comes close to rivaling NYC's.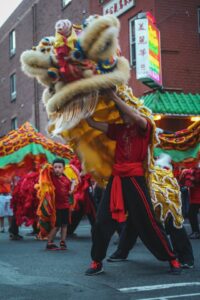 Although Philadelphia's culinary culture is a little different, you'll find several establishments that provide a melting pot of experiences to enjoy. The city has a Chinatown, structured similarly to the one in lower Manhattan, filled with diverse cuisine. You'll find lots of pizza, hoagies, and cheesesteaks waiting for you here, but there are also some of your local favorites to discover.
6. It offers a slower pace of life.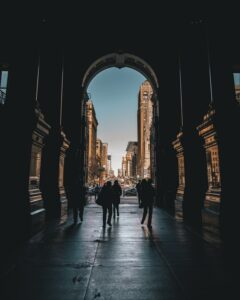 When you live in NYC, the experience can worsen as a family because the city never sleeps. Philadelphia does. Not only is it over 20% cheaper for families to live in Philly, but it is also a slower pace of life. You can find your piece of paradise, raise the kids, and avoid some of the chaos that can sometimes happen in the boroughs.
7. You can still live in trendy neighborhoods.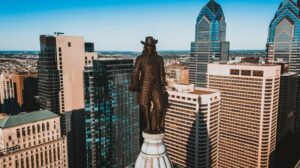 For those staying in NYC, neighborhoods like Bushwick and Williamsburg are filling fast because of the benefits you can find when living in Brooklyn. When you move to Philly, places like Fishtown and Kensington provide a similar vibe. You'll find lots of cultures, music venues, bars, pubs, and restaurants waiting for you to explore.
Are You Ready to Move to Philadelphia from New York City?
If now is the time to write the next chapter in your life, moving to Philadelphia could be the decision that changes everything. Although Philly doesn't come with some of the advantages that NYC offers, you're not far from where all of the action is along the East Coast.
You'll get a similar atmosphere, access to your favorite foods, and a cheaper place to live while still being a day trip from NYC.
Expo Movers can help you with the logistics of your transition to Philadelphia. Let us know what your itinerary is for the move, and we'll be happy to get your items there safely.
SHARE