Co-ops vs. Condos: Pros and Cons of Both
Categories:
Moving Tips
Real Estate
Finding a new home in NYC isn't always easy. With 65% of the population renting, a good listing goes quickly.
It's not unusual for the best apartments to get listed and rented with a new tenant on the same day.
One of the ways to counter that problem is to buy your home in the city. Single-family dwellings can be expensive and require extensive commuting, so co-ops and condos are two popular ways to carve out some personal space in NYC.
Here is a closer look at the pros and cons of both options.
What Are the Pros and Cons of Co-ops in NYC?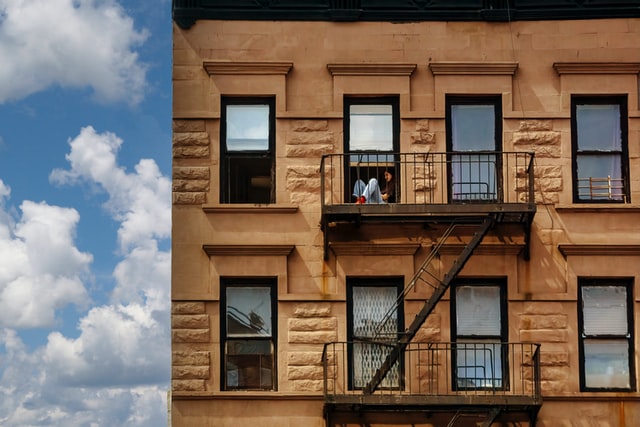 Most apartments in NYC are co-ops. Roughly three out of every four listings fall into this category.
| List of the Pros of Co-ops in NYC | List of the Cons of Co-ops in NYC |
| --- | --- |
| Co-ops are one of the most affordable residency options in New York City. The savings can be 50% or more in some boroughs or neighborhoods. | The application process can be time-consuming and daunting. Co-ops have a more challenging review process for buyers to follow. |
| When choosing a co-op vs. a condo in NYC, you have lower closing costs. You're not required to pay a mortgage recording tax or buy title insurance to complete the transaction. | Co-op buyer applications are typically rejected more often than they are for condos. Since it is harder to buy and sell, it's harder to gain equity with this investment. |
| Down payment requirements are affordable for co-ops, with buyers expected to have about 1% of the purchase price. Even if the apartment is valued at $1 million or more, a maximum of 3% is typically necessary. | Higher monthly maintenance charges are present with co-ops. Although condos have common charges and taxes, this ongoing expense is generally higher for co-op buyers. |
| Co-ops provide more of a community feeling. You get the benefits of small-town life while enjoying the amenities that only NYC offers 24/7. | It isn't easy to sublet a co-op. You might be asked to live in the apartment for a minimum of two years before this option is allowed. There could be caps or restrictions on how long you can sublet or who is qualified as a tenant. |
| Less turnover occurs in co-ops because of their advantages, which means you have more time to get to know your neighbors and form meaningful friendships. | You need more cash after closing with co-ops compared to condos. It's a best practice to have two years of mortgage payments and maintenance costs in reserve to manage unexpected circumstances. |
When choosing a co-op over a condo, you might be expected to put 30% down or more to complete the transaction. Many allow for 20% to 25%, but these rates are still higher than if you were to pursue the typical condominium.
Those costs fall outside any brokerage fees you might need to pay to find the apartment.
What Are the Pros and Cons of Condos in NYC?
Condominiums are homes in housing developments where individual units are available for ownership. The typical building offers individual units and some common areas, such as a fitness center, swimming pool, or tennis court.
| List of the Pros of Condos in NYC | List of the Cons of Condos in NYC |
| --- | --- |
| Although condos are more expensive than co-ops, they're still significantly cheaper than a single-family home while providing a similar layout. | Each condo comes with a different set of guidelines and rules to follow. You'll need to double-check these regulations before signing any paperwork to ensure you're comfortable with them. |
| With a condo, you're only required to maintain the inside. A management company takes care of the rest of the duties, including exterior needs like the roof. | Maintenance fees for some condos can be relatively expensive. The rate often depends on the amenities in your building and the number of shared areas. |
| Condos are relatively easy to sell because they have less maintenance, fewer restrictions, and lower prices than most other NYC properties. | The market value for a condo goes up slower than it does for single-family homes, although it does rise faster than it will with a co-op. |
| You can find condos in some of the best locations in NYC today. You can live close to your workplace, a preferred city landmark, or a favorite neighborhood. | You have less control over who gets to be your neighbor with a co-op. Since shared walls are common, it is not unusual to experience lifestyle disruptions. |
| Condos can build equity as time passes, allowing you to take advantage of the gains found in the real estate market. | Since condos are based on the market rate, the best locations tend to be in the most expensive neighborhoods. |
After evaluating the pros and cons of condos and co-ops, you'll find that one stands out above the other for your needs. When you're ready to move into your new home, give Expo Movers a call to receive a competitive quote!
SHARE