Best NYC School Districts in 2022
When your kids reach the age to attend school in NYC, you want them to go somewhere that offers an outstanding education. In addition, you want to see extracurricular activities, opportunities to explore sports, and any other interests your kids have.
As with any other community or region, NYC has some schools and districts that receive consistently high rankings each year. If you live in the metro area, these are the places where you'll want to consider enrollment.
1. Great Neck Public Schools
With ten schools and about 7,000 students, this district still manages a student-teacher ratio of 11:1. That helps to contribute to the 96% graduate rate.
According to Niche, the average SAT score for students in this district is 1,380. In addition, kids receive access to various clubs and a diverse curriculum to help everyone find a place that makes sense for their needs.
The campus is extensive, there are large sports fields, and the staff is very supportive and attentive.
2. Roslyn Union Free School District
The teachers are always ready to help students attend this NYC area school district. It offers five schools while supporting over 3,000 students. The reading scores are lower than in other districts, but the elementary schools have some of the highest grades in the state.
The average graduation rate for the district is approaching 99%.
Students will find lots of clubs to explore when attending classes here. The art and athletics facilities are designed to help everyone reach their full potential. Parents can rest assured that teachers, coaches, and administrators will push everyone to reach new heights.
3. Jericho Union Free School District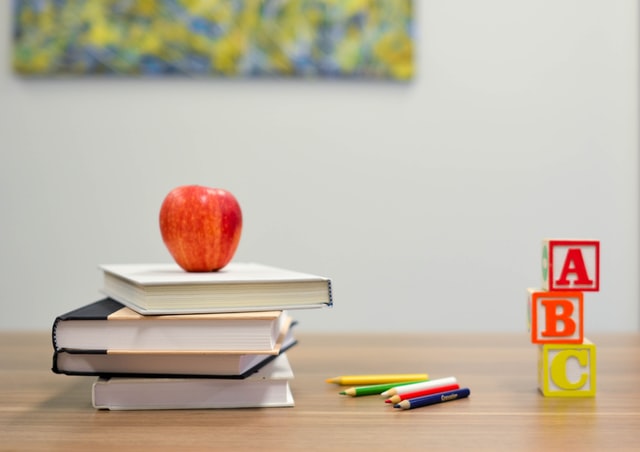 You'll find about 3,000 students enrolled in this district with five total schools. It's a competitive environment here where achievement is always a priority but is defined by showing excellence through their schoolwork.
This district has one of the highest mathematics proficiency rates in the state at 92%, while the reading scores are just a little lower at 88%.
The average graduation rate for students is 98%, while the median SAT score is 1,400. Although the cost of living is slightly higher, the teacher turnover rate is relatively low. In the past year, only 5% of classrooms had an instructor in their first or second year of teaching.
4. Syosset Central School District
With ten schools supporting nearly 7,000 students, you'll find extensive and supportive infrastructure available to help students learn. Some buildings are starting to show signs of age, especially with the facilities (like the bathrooms), but the student-teacher ratio is 10:1. In addition, the reading proficiency scores are low at 76%, but the math scores are nearly 90%.
You'll find large courtyards, an excellent educational attitude, and many clubs to attend. Some families believe more money should be funneled toward the classroom instead of athletics, but everyone agrees that the district does a great job getting kids into great colleges if that's where they want to go.
5. Millburn Township School District
This district supports eight schools and about 5,000 students each year. Parents will find an excellent curriculum waiting for their children, and many teachers and administrators are available to help with learning opportunities. Although the student-teacher ratio is slightly higher, you still have AP and competent programs.
To attend this school, you'll need to live in New Jersey, so consider your commute before committing to a possible change.
Niche ranks this school district as No. 1 for having the best teachers in the state. In addition, the average graduation rate sits at 99%.
If you love a little competition and aren't afraid of hard work, you'll find that these schools can help your children get to where they want to be.
6. Scarsdale Union Free School District
This school district, across seven schools, supports about 5,000 students. According to information from the state, about 90% are proficient in math and 87% in reading despite having the highest student-teacher ratio on this list.
The district offers a massive library with plenty of resources for studying and learning. However, it tends to be a competitive environment where those with an independent drive can find whatever level of success they prefer.
Although many NYC schools deliver excellent results, these destinations stand above the rest because of their consistent results and dedication to achieving excellence. If you're moving to the metro area or looking for a change, our team can help you and your family move into the home you've always wanted so that your kids can attend one of these districts.
SHARE