COVID-19 is still here, causing problems across multiple industries. We're learning to live with this virus in various ways.
When you need professional moving services in NYC, it can give you extra peace of mind to know that your chosen agency meets or exceeds all COVID rules and regulations. These precautions can update daily, which is why we have a protocol officer who monitors this fluid situation to help keep you safe.
We sanitize our equipment daily, practice social distancing, and hire vaccinated movers.
How to Move Safely During COVID
Since the pandemic began in March 2020, Expo Movers has taken the recommended precautions seriously while looking for additional ways to increase your safety further.
That process began with increased sanitation of our trucks and moving equipment. It has evolved over the past months to include the following protocols.
Every mover working for Expo Movers must wear personal protective equipment (PPE). That means they wear masks, gloves, and other items that protect your property.
All employees must wash their hands after every move while using hand sanitizer regularly to prevent contamination.
In addition, we encourage all our staff to get vaccinated or obtain a booster to ensure they limit personal exposures to COVID that could translate to you or their families getting sick.
As part of our updated pandemic-related policies and procedures, our workers distance themselves from you while loading or unloading your belongings. For packing services, sofa disassembly or white glove must be managed. We always respect your personal space.
That process includes the innovative contactless moving service in NYC.
Reliable Contactless Moving Services in NYC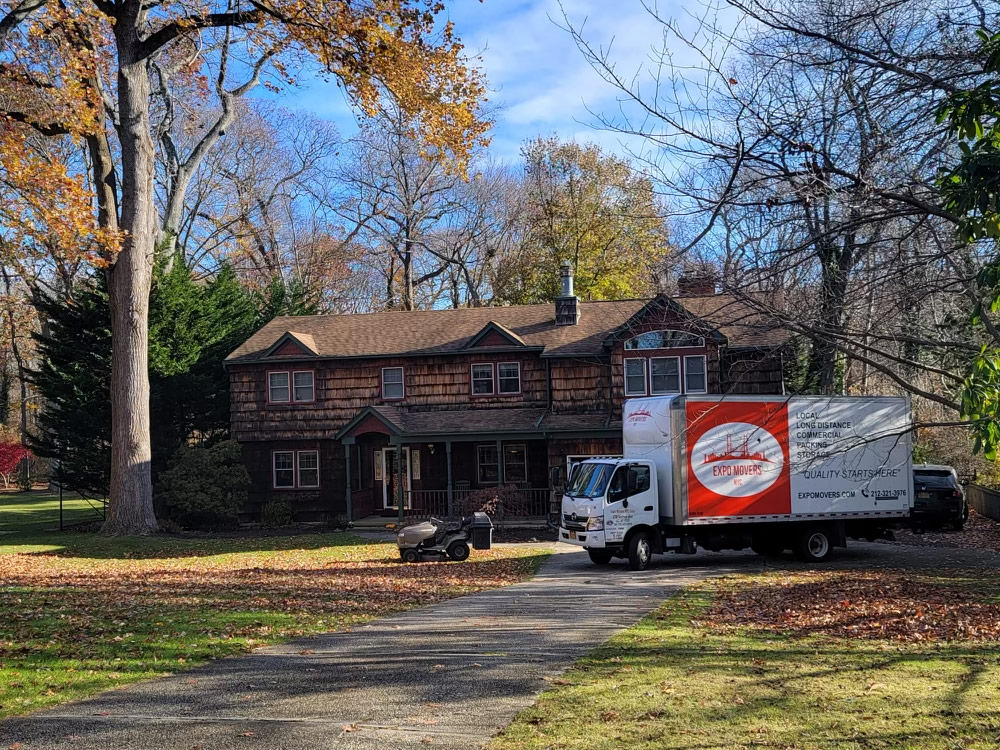 Many companies like to say that they were one of the first moving companies in the United States to introduce contactless moving. The truth is that any company in NYC that continued operations during the pandemic had to invent this option to stay in business.
Contactless moving services limit how much contact our team has with you throughout the entire moving process. From a digital walkthrough of your property to the physical loading and unloading of your belongings, we can maintain a maximum distance from each other to stay safe.
If you previously hired professional movers in NYC, you know how much physical contact occurred during the estimation and moving process. We can drop that figure to zero with contactless moving services if that's what you need.
As the different variants continue to manifest themselves globally, you'll find that our local services are treated with a contactless structure for your convenience. If you cannot or do not want to be present when it's time to relocate, our team provides video monitoring options. We are 100% accountable for our conduct at all times.
We still need you or an authorized representative to unlock your home or business for our moving team to proceed. You must also lock up after to ensure the structure remains safe. Expo Movers also needs someone to review the itemized inventory list before loading and unloading. The bill of lading can be taken care of through social distancing measures.
What to Expect with a Contactless Move in NYC
How are contactless moving services different from traditional moves before 2020? Here is what you can expect when hiring Expo Movers for this service.
Virtual home estimates include a walkthrough of your property for additional cost accuracy.
Text communication and phone call with your foreman during the move while you stay socially distant during work.
An option to leave the property once you've allowed our moving team to enter, with the possibility of video monitoring.
Paperless services, including no pens required to sign contracts. We use electronic payments and arrangements today.
Movers always wear PPE and follow the recommended guidelines to stay safe.
Sanitized moving trucks that we clean after every job.
We still operate on the concept that a person's word is their bond. In the past, a smile and a handshake were enough to seal an agreement. Expo Movers might have digital paperwork for you to sign, but we'll limit physical contact.
We might bump elbows instead of shaking hands or offer a friendly salute in recognition of a promise. But that's still something you can rely on when choosing Expo Movers.
You can rest assured that our team will remain vigilant with the ongoing updates from the city and state. In addition, if you have an interstate move to plan, our team works within the expectations of all local rules and regulations to ensure you have the safest action possible.