Are you moving soon? Whether you're packing up for a new adventure in a different borough or it's time to find a new office space, it's never too early to stock up on those essential moving supplies.
Once you get into the moving process, the focus tends to be on getting the job done. Everything you need for this work helps the job gets done faster and more efficiently.
Whether you're moving for the first time or on No. 30, here are the items you'll want to have available to make your life easier during this transition.
What Moving Supplies Do I Need This Year?
You can categorize the items you'll need into two categories: packing and moving. Although the following supplies are not an exhaustive list of everything, they are the essentials that most home and business owners in NYC need to finish their relocation work.
Moving Supplies to Get Before Moving Day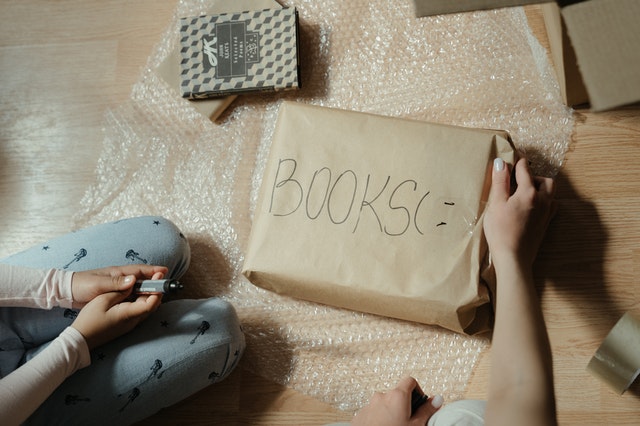 Although you can get free boxes from several locations in the city, you will need containers with sturdiness, strength, and size. In addition, it helps to have various options so that heavy items go in smaller spaces.
When you get all your boxes from the same supplier, it becomes easier to stack your items on the moving truck. That saves you time doing the work or allows a professional team to work more efficiently.
The number of boxes you'll need depends on the size of your home or business. A rough estimate is about ten for every 150 square feet.
You'll also need to get packing paper, bubble cushioning, furniture wraps, mattress bags, and extra rolls of tape. Again, it might seem wise to invest in the cheap stuff, but you'll work faster and use fewer materials when investing in better supplies.
Use painter's tape to wrap your fragile items with packing materials. It'll help to have scissors and a box cutter available. In addition, you'll need a pen and some paper to keep track of your inventory and a permanent marker for labeling your boxes.
The one item that most people forget when moving is an extra couple of boxes of trash bags. Buy the heavy-duty ones. You can use them for clothes, stuffed animals, pillows, and other soft items. They're also handy for the trash you'll need to remove.
Supplies to Have Available for Moving Day
When moving day arrives, you'll want to secure a few items when picking up the truck for a DIY move. You can also speak with your professional moving agency about bringing these items as part of the work you're having them perform.
Moving Blankets. This item serves two purposes. You can have it wrapped around delicate items or furniture to prevent scuffing or use it to pull heavy objects across the floor to protect your back.
Shrink Wrap. It would help if you had this moving supply to protect metal, wood, and upholstered furniture. In addition, it's beneficial for tight hallways or doorways because it'll help slide the item through while avoiding damage to the walls and jambs.
Mattress Bag. If you didn't get any before moving, get this item now. You never know what might happen between one address and the other. Do you want random fluids to get into what you sleep on at night?
Rope or Ratchet Straps. You're required to secure your loads in NYC. If you're moving with a pickup truck, you'll need this item to tie down things. It also helps to have some available in case there are items you don't want to have shifted while stacking boxes.
Money. Whether you're hiring someone to move your items or renting a truck, you'll need a way to pay for those items. You'd be surprised how many people pack their checkbooks and credit/debit cards while packing up their homes and businesses.
It helps to have a lock available to secure your belongings. Whether they're in a truck or a moving container, a durable disc lock stops people from accessing your things without permission. Keep that key with you in a place where you know it won't get lost.
If you need any help moving to NYC, our team is there to offer a helping hand! Whether you have white-glove needs, heavy items, or a massive office with complicated logistics, we'll help you move into your new address less stress. Reach out today so that we can get you a competitive quote!