The entire process for finding an apartment in NYC can take anywhere from a few minutes to a few months. Knowing what to expect and having an anticipating timeline can help everyone avoid unwanted complications with this process.
NYC has one of the most challenging rental markets in the United States. With prices topping $3,000 per month in some boroughs for small spaces, you need to carefully pick and choose buildings and neighborhoods.
That's why it's often better to budget more time than you might think you'll need to ensure you're moving to the right spot.
Here are the steps to follow to ensure you can find the best lease for your current and future needs.
1. Save Up Enough Cash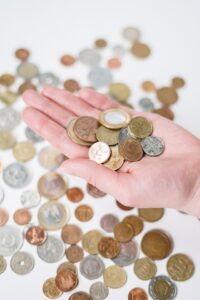 When you shop around for an NYC apartment, you'll need to think about all the expenses associated with moving. You'll need the first month's rent, the same amount for a security deposit, plus all utilities and moving costs.
If you find a place for $2,500 per month in NYC, that means you'll need $5,000 to cover the initial agreement. It'd be fair to add another $500 for utilities and miscellaneous expenses, along with a one-time cost for how many belongings you need to move.
Depending on your circumstances, there could be pet or parking deposits to consider. That's why it often helps to start saving at least six months before trying to find an NYC apartment.
2. Start Your Search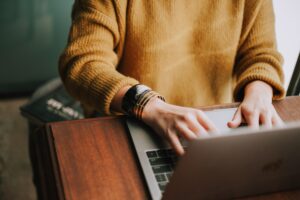 Once there is an idea of your financial situation, it's time to start looking for an apartment that fits within your budget. Since it can be challenging to find a place with the things you need at a price you want, it's a good idea to begin the work of finding your home at least 60 days before you plan to move.
The average person in NYC can look at over 20 different apartments before finding the right spot. About one in five people view over 30 listings before settling on something.
You might get lucky and find the best place on your first try. It happens! If you leave as much time as possible for this step, it'll prevent the need to compromise on features that are on your must-have list.
Make sure that you see the apartment before moving to the next step. It can be in-person, a virtual tour, or even a Livestream interactive video.
3. Complete the Paperwork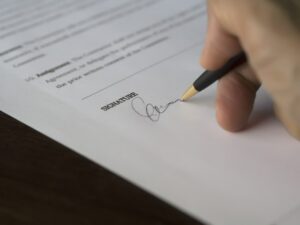 The lead time for a new apartment depends on how far in advance you could or should sign a lease. It depends on the market, but it helps to take quick action in NYC when you find something you want.
You might get to sign for an apartment up to 30 days in advance. If you're moving into an area with college students or a smaller suburb, you might extend that timing to 45 days.
You'll need to have some documents ready for your application. Each listing can have different requirements, but almost everyone verifies your income, references, and rental history. Proof of identity, a vehicle registration, and even bank statements might be necessary.
4. Pack Your Stuff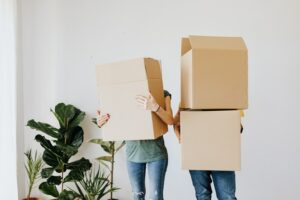 Once you know that your apartment lease is approved, it is time to start packing up your stuff. Now is a great time to contact Expo Movers about your circumstances so that we can get you a fair quote and put your move on our schedule.
If you're planning to move items yourself, it's a good idea to reserve your truck at this time. Please remember that the agencies offering DIY moving support don't always guarantee what equipment you'll receive.
This step is also when you'll want to request time off work (if needed) to complete the move.
5. Organize the Loading and Unloading
Once your items are boxed and packed, it's time to organize your move. That means you'll want to have an essentials bag packed for the first few days in your new place. It should have your chargers, toiletries, medication, and anything else you'll need as everything gets unpacked. When you have a loading and unloading plan for a DIY move, it'll help you get through the work more efficiently.
It can take some time to find a great apartment in NYC. When you start the search following these steps and timeline suggestions, it'll make navigating the entire process easier. Once you find that spot, give Expo Movers a call or use our online calculator to see how affordable it is to have professional help.