It doesn't matter if you have a small studio or a 3-bedroom apartment. Furniture is one of the most significant living expenses people and families face when moving into a first home.
When you shop at a furniture store, you could easily spend more than $1,000 on a single item. This is because things like recliners, sectionals, and sofas all sell at premium prices.
Even a high-quality mattress can cost two or three times more than a $1,000 budget.
With these tips, you'll find ways to keep costs down while enjoying comfortable home life in your new place.
Strategies for Furnishing an Apartment on a Tight Budget
1. Start with your bed.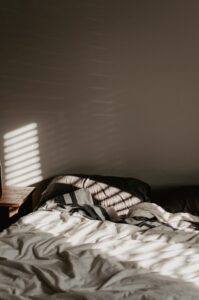 The bed tends to be the most expensive item that you need for a first apartment. Even with a simple frame, the entire combination will typically cost about $400. However, you can shop at thrift stores and charitable organizations for steeper discounts on new but older options.
Some people don't mind a second-hand option, although we'll assume here that you'd prefer something that was always yours to use.
Don't forget about your bedding when you purchase this furniture item for your apartment. Sleeping on a bare mattress can cause it to wear out faster. Instead, you'll want to head to Overstock to see what is currently on sale.
2. Get a simple couch.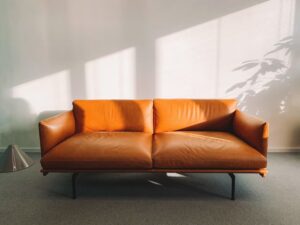 It's worth a trip to the Habitat ReStore in NYC when you need a sofa. If you don't mind grabbing one that has seen moderate use, the cost is typically around $150 or less. Of course, there's a delivery fee to consider, so it helps to have a friend with a truck or rent one yourself to haul the furniture to your place.
If you have a studio apartment, you could splurge a little by getting a futon or daybed that serves as your couch and place to sleep.
3. Your dining area doesn't need to be fancy.
When you live in your first apartment, the dining area can be your coffee table. However, if you want a formal setting, consider getting a small nook or a bar table with several chairs.
Some people get lucky and can use their kitchen counters as a place to eat. If your apartment has that option, skip the table and invest in some barstools instead. Your budget here should be about $100.
4. Grab some plastic hangers for your closet.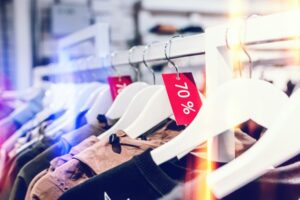 You can get about a dozen plastic hangers for $5 or less at most stores. It's as cheap as $2 in some locations. Instead of folding all your shirts and pants for a dresser or wardrobe, use the closet space to keep costs down. You can always upgrade to more furniture when you've got some extra cash later.
If your closet has shelving, that's where you can keep your underwear and other essentials. Should you need a drawer, consider getting a nightstand with one to keep things out of sight.
5. Look at department stores for discounted dishes and silverware.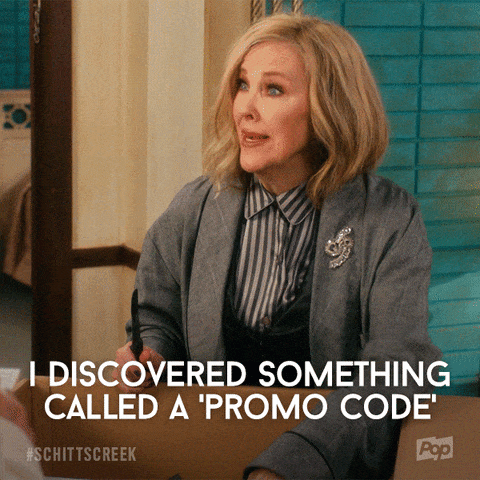 Unless you're moving into the first apartment with a large family, you only need 2-3 plates and a small silverware set to manage your meals. Get one non-stick pan, a saucepan, and a cast-iron pan for your kitchen. Finish off the kitchen tools with metal and a plastic spatula.
Although you'll be washing dishes daily, it doesn't take long to clean up after one person. In return, you'll keep this expense to less than $50.
6. Get your bathroom essentials.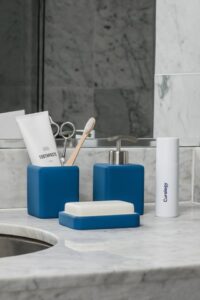 If your bathroom has a shower door installed, the only items you'll need are some mats for the floor so that you don't slip. When you're in a bathtub, a shower curtain is helpful to encourage more privacy.
When you shop at big-box discount stores throughout NYC or your community, you'll find that complete sets typically retail for $40 or less.
Don't forget to grab two sets of towels for your bathroom. While one is in the laundry, the other can be ready to use.
7. Use the rest of your budget for miscellaneous items.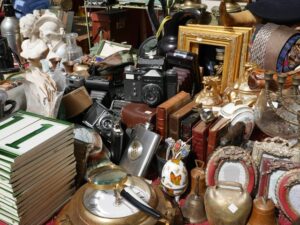 Once you get to this point, you're ready to look at the unique items that turn an apartment into a home that meets your needs. For example, if you require a home office, the leftover funds might go toward a desk to use. When you entertain a lot, some games might feel like a significant investment.
Whether you shop at garage sales, estate liquidations, or the shop around the corner, it is crucial to look for great prices when shopping for furniture. By saving money now, you'll create a comfortable place to call home while sticking to your budget.