How to Get Rid of Furniture in New York City
Categories:
Furniture Movers
Moving Tips
When it's time to move, your belongings today might not be needed tomorrow. So what can you do with the old furniture too bulky to put into a dumpster?
The answer to that question depends on the condition of the item. For example, the furniture could be donated to a charitable organization if usable. However, when you want to keep it for later, our professional storage solutions can help maintain the item's quality.
You also can follow the rules of NYC311 for disposing of bulk items if the furniture is no longer usable.
What Are Bulk Items in NYC?
Bulk items are considered too large to fit into a bag or a trash bin. However, in New York City, you can arrange for free curbside removal of these items from a residential building.
This process can include air conditioners, refrigerators, and other items that chill or cool the air. You'll need to schedule a Freon and CFC removal appointment for them. All others, including furniture, can be placed curbside between 4 PM and Midnight the evening before your planned collection day.
The city no longer requires bulk pickup appointments. Instead, you're allowed to place up to ten items per collection day, but some exceptions are in place for electronics, mattresses, and things considered construction materials.
What Are the Set-Out Rules for Bulk Item Disposal?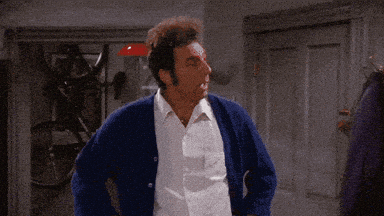 When placing old furniture out for disposal, the items cannot be placed in the street. You're not allowed to impede pedestrian traffic or have the unwanted things extend in front of another property.
Items left on private property are considered unserviceable by the Department of Sanitation. Therefore, the unwanted furniture must be placed in a designated area, in the alley or curb, to be picked up.
The city recommends that if you plan to throw away numerous bulk items, consider placing them out over several collection days instead of all at once.
If your sofa has a metal frame, the city requests that it be removed and discarded with recyclables that they'll pick up.
What If the Item Won't Fit in a Collection Truck?
Some furniture items you don't want to move might be too large to fit in a regular-sized collection truck. If you encounter this issue, it is possible to break the item into pieces that will work, although each piece would count toward the bulk pickup limit for the week.
You can also send the Department of Sanitation an email at [email protected] with a description of the furniture and its dimensions to see if removal is possible.
If old furniture cannot be broken down and is too large to fit in the collection truck, professional removal services can help you appropriately discard the item.
Other Ways to Discard Old Furniture in NYC
When your old furniture still has plenty of life to it, you can send it along to a new home. Many organizations provide pickup services for these items when they are in a saleable condition.
Here are some of your best choices to consider when you need to discard old furniture in NYC before moving.
Give the furniture away to someone you know. It could be family, friends, or a neighbor. Most people don't speak about their needs, but if you're in a giving mood, someone is willing to accept your unwanted item somewhere.
Sell your furniture online. You can place an eBay listing, put the item on Mercari, or use local advertising to find a potential buyer. Bulky items might be too expensive to ship, but you could set them outside for someone to pick up.
Several non-profit organizations accept furniture donations to help fund operations. The list in NYC is lengthy, but the top names are Goodwill, Habitat for Humanity, and the Salvation Army. Each has different rules and expectations, including when pickup services are available.
You can repurpose the old furniture into something else. For example, it's not unusual to see cabinets become kitchen islands or end tables turned into entertainment stands.
Your furniture requirements are often dictated by the size and space of your new address needs. There are also storage solutions to keep those things safe if you discover that some of your belongings don't need to make the trip. Of course, you can also use the best method for your circumstances outlined above to ensure that the furniture makes it where you need it to be.
SHARE