How to Move a Business to Another State
Categories:
Commercial
Moving Tips
Are you moving to a new state? Do you have a business that needs to come with you?
There can be several hoops to re-establish a company at a new location, especially if you're crossing state lines. Whether you have a sole proprietorship, partnership, LLC, or corporation, the essential information you'll need to have a successful relocation experience.
What to Do When Moving a Sole Proprietorship or Partnership
Sole proprietorships and partnerships are the easiest businesses to move to a different state. However, after you've finished the relocation, you must register using the DBA (doing business) process. Once you complete that paperwork, you're discontinuing your older one.
Your DBA registration occurs at the county clerk's office or a state government office. If you decide to operate under your name (first and last name), you might be able to avoid the fees to register a new name. You'll still want to keep your finances separate to ensure there aren't any questions about profits, taxes, or distributions.
What to Do When Moving an LLC
When you move an LLC to a different state, you'll have a few extra choices to consider. It might be wise to hire an attorney to guide you through the specifics of your situation to ensure your costs are kept to a minimum.
Most limited liability companies have four options available to them when moving.
You can decide to continue the LLC at your previous address. However, you'll need to register it as an out-of-state at your new address.
You'll need to file duplicate annual reports, manage more paperwork, and deal with multiple complexities if it's a multi-member company.
Dissolving the LLC in your previous state to establish a new one where you've moved is usually the most straightforward option. There are rarely any tax consequences when choosing this option.
You can register a new LLC in your new location and have each member transfer their interest.
There might be the option to register your LLC in your new state and merge your previous company into the new one. This choice allows you to keep your IRS EIN because it's seen as a continuation of your previous endeavors.
It is usually easier to move single-person LLCs, but some states have specific rules to follow when using that company structure. You'll need to review all local regulations for your new address to ensure that your business complies with all regulations.
What to Do When Moving a Corporation
If you're relocating a corporation, the moving process is similar to what is necessary when relocating a limited liability company. However, this structure could have more tax consequences with your eventual decision, so it helps to have professional legal assistance while navigating this process.
You can continue the corporation in the previous state and register as a foreign corporation at your new address. The old business can be dissolved to create a new one, or you can register in the new state and merge your previous structure into the new one.
Things to Manage After Moving Your Business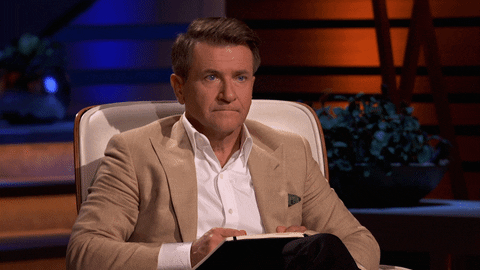 With everything that needs to happen with a business relocation effort, it can be easy to forget that there are some post-move steps you'll need to take for your small business. That includes applying for any necessary permits or licenses – and those rules vary in each location.
Local zoning laws can also be different. So even if your new property has the same classification as the previous one, the application of the rules could have added complexities.
Taking care of your tax obligations is also essential. Because you're moving from one state to another, you must close out the tax year for your previous address. It can be as simple as checking the final return box on your paperwork, but it is a step that cannot be missed.
Since every business has different needs and considerations, it helps to speak with a tax expert to understand your responsibilities in these areas.
You might be able to capitalize or deduce the costs incurred when moving your business to a different state. These items include professional moving services hired, scouting trips to see the relocation site, additional travel, and meeting costs.
It can be an exciting time when you're moving to a different state. However, the transition won't be as stressful when you have the right help to complete the work! Let us know if you need help with your relocation, and we'll be happy to deliver a competitive quote for services.
SHARE