When you start looking at opportunities in NYC to find a new office, there has arguably never been a better time to upgrade.
With rent prices plummeting as vacancies remain open, your business has more control now to get into the right neighborhood and connect with more people.
Although organizing your office might seem like a challenge, our team is here to help! We use a tagging system for your project to set up your new workspace as it was before. That means you can worry about serving your customers while ensuring that the moving process remains smooth and on-time.
When you want to handle this task internally, here are some ways that you can create a seamless move while minimizing potential problems.
1. Give Yourself At Least 90 Days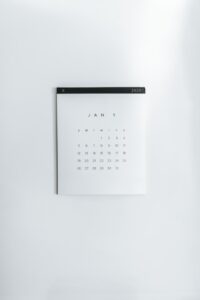 When your company decides to move into a different office, the extra logistics must happen while your everyday operations continue to occur. Since most businesses aren't hiring a moving coordinator to manage this responsibility, someone else takes the reins above and beyond their regular duties.
After your company appoints someone to lead this effort, you should budget at least 90 days to complete the transition. If you have more than 100 employees, it might take 120 days to plan this process successfully.
2. Route Everything to One Person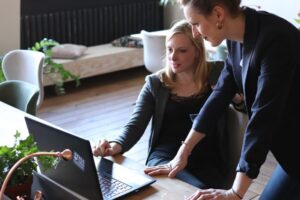 If multiple people have the authority to sign contracts or authorize payments, you'll get a hodge-podge of different results. Since moving an office is already challenging, do you want five, ten, or more opinions contributing different perspectives to your logistical planning?
When your business starts planning a move, your appointed lead person should be the only individual with authority. They are the point-of-contact, the contract signer, and the individual responsible for switching utilities, updating the mailing address, and other everyday tasks.
3. Hire Early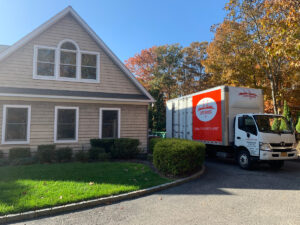 Unless you plan to have your employees move everything (which could be a workers' compensation nightmare), hiring a professional moving team can make it easier to transfer your offices to a new location.
Professional movers work efficiently to ensure that you receive an accurate and timely result that keeps operations disruptions to a minimum.
It would help if you offered at least 60 days' notice to most professional movers.
Here in NYC, we highly recommend booking at least 120 days out if you have a specific timeframe to meet for your office move. Moving companies ask for 6-12 months to avoid getting stuck with odd moving day in some communities.
When you book early, it is much easier to get the mover you want instead of dealing with a last-second company with a questionable reputation.
4. Make an IT Plan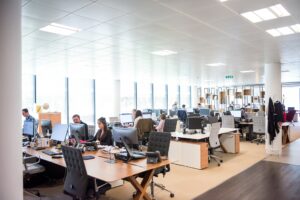 After choosing your new office space, get your IT department involved in the moving process. You'll want to know if they recommend any upgrades to what currently exists so that your productivity remains consistent.
You'll want to review phone access, Internet support, electricity routing, server placement, and other critical elements to ensure there aren't significant service interruptions. When you can develop an action plan early in the moving process, you'll have fewer tech hiccups once the transition is complete.
5. Prepare Your Documentation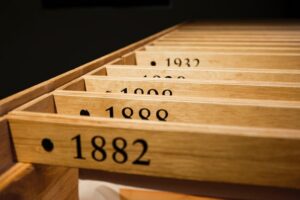 If you don't need specific items at your new office, you shouldn't bring them. That means it is time to look at charitable donations, disposal methodologies, and document shredding.
Although you could purchase shredders to manage your unneeded paperwork, professional shredding services provide on-site destruction to ensure you have your IP and other critical assets protected.
Should you decide to donate unwanted furniture and office supplies, you might have access to some tax benefits for that activity.
6. Schedule Your Updated Events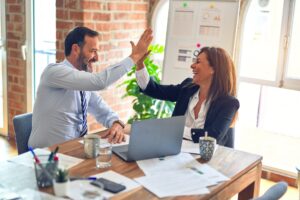 It helps to give your employees a small buffer around your anticipated moving day since everything will feel hectic. You might try to avoid meetings for 48 business hours before and after your relocation to ensure everyone has time to pack, move, and get comfortable in their new area.
When you use the tagging methodology from Expo Movers, you won't need to worry about your office setup. Our team will break down your items, safely transport them to your new location, and set them up in the same way.
That means your employees can report for work after your transition is complete without worrying about what to expect. They can get right to work!
If you have an office move happening soon, our team will help with the logistics. We can help you meet your business goals while reducing your downtime so that you can continue serving your customers.