Is it worth moving to Florida from New York?
The answer to that question depends on your unique situation. Although Florida offers a community that fits virtually every lifestyle and budget, the change in scenery from New York can be a culture shock to some.
One of the best cities in Florida to consider moving to this year is Jacksonville. You'll find more sunshine, warmer weather, and similar access to the coast awaiting your arrival. Housing prices are also significantly lower, allowing you to upgrade your lifestyle without needing a salary boost.
If you're thinking about making a move from NYC to Jacksonville, give Expo Movers a call! Our team can professionally transport your belongings to your new home in Florida quickly and affordably. You can even use our online calculator to get a rough estimate of what to expect.
What Is It Like to Move to Jacksonville, FL?
The affordable cost of living is what makes moving to "Jax" such an inviting proposition. With the average price of a single-family home priced around $200,000, you'll have plenty of room to search for upgrades. Even coastal properties are cheaper than some properties in NYC. Your money stretches much further here.
Here are some other reasons to take a closer look at Jacksonville today.
1. It has a growing job market.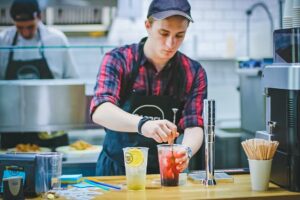 Jacksonville has seen consistent growth levels of 14% over the past decade, apart from the COVID year. When the unemployment rate in Florida was just 3.5%, the city was still ranked second for job growth. Several companies have their headquarters there, including Landstar, Deutsche Bank, and JPMorgan Chase. There's also a significant military presence in the community.
2. The city has the perfect location.
When you take a drive on I-95, Jacksonville is the first large city in Florida you'll encounter. That means you're only a couple of hours from several potential destinations, including cities like Orlando and Atlanta. If you want to take a day trip, Naples, Miami, and Tampa can be on your list. You can even head north to the Carolinas. It's one of the best places to be if you love exploring.
3. You have 22 miles of beach to explore.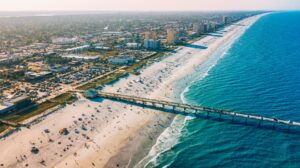 Jacksonville has vast beach expanses that make it the perfect destination for a summer home or full-time living. Although some spots are private, you'll still get to soak up some sun at the city's public destinations. If you want a quiet time with your family, choose Neptune Beach for a fun afternoon.
Atlantic Beach is located above it for a laidback experience, while Amelia Island offers golfing, top-rated resorts, and beautiful waters for snorkeling or diving.
4. Little Talbot Island State Park is nearby.
When you live in Jacksonville, one of your top outdoor destinations will be this stunning natural area. It features several beaches and bike trails while covering 2,500 acres. It's only 17 miles northeast of the city. If you like to canoe or kayak, you'll find the opportunity to glide around the various beaches to be almost irresistible. It's the perfect place for anyone who loves the combination of sunshine and adventure.
5. Enjoy several city festivals throughout the year.
Jacksonville is a city that embraces its culture, artistic sense, and personality every day. It was discovered by Europeans in 1564, with the community's foundation built in 1822. The people here are proud of their heritage, which translates to great events like the Great Atlantic Seafood and Music Festival.
There is an art market to explore from March to November, and several museums let you get to know everyone a little better after moving.
6. Jacksonville offers numerous activities to enjoy.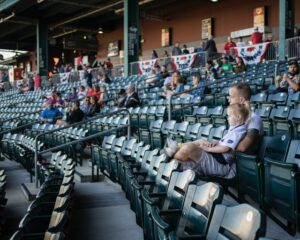 You will never get bored when living in Jacksonville. Although it is nowhere near the size of NYC, you'll still have access to an outstanding zoo, a 65,000-foot golf center, and professional sports. If you want to have a fun afternoon, try heading over to St. Johns River Park. It has the largest and tallest fountain globally, using 17,000 gallons of water that reach a height of 120 feet. In addition, the town center includes 175 retail stores, almost two dozen restaurants, and an open-air area to find some hidden gems.
If you're moving from NYC to Jacksonville, you'll discover that the positives outweigh the benefits for most people. Although you'll lose the 24/7 culture with your move, you're gaining many more benefits in return. Our team would be honored to help with the logistics of your relocation if you require assistance.