It's easy to focus on NYC when thinking about New York since it's one of its most significant metropolitan areas. With over eight million people in the five boroughs and 12 million more in the surrounding metro, you'll find plenty of opportunities here that aren't available in the Midwest, Plains, or Pacific Northwest.
NYC might be the biggest community in the state, but there are other places to call home if you want to be a New Yorker. Here is a list of the other spots you might consider looking at rental or real estate listings.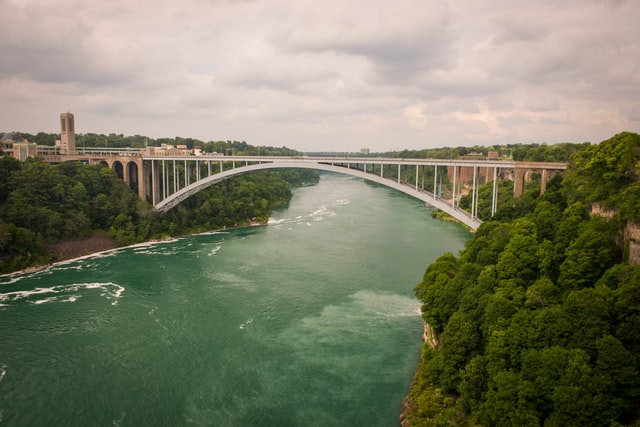 This city is the second-largest in the state, sitting on the eastern end of Lake Erie. One of the world's best natural wonders is right in your backyard with Niagara Falls. Since you're close to the border with Canada, you'll find unique business opportunities here as people come down to visit.
You can also head north to spend a day in Toronto or visit Canada without it costing a small fortune to travel.
Buffalo has worked hard to maintain its tradition of having independent and separate settlements with its neighborhood design. Although the boundaries have changed over time, Main Street still divides the east from the west.
Found on Lake Ontario, the old industrial buildings near High Falls make Rochester a unique city to call home. It was one of the country's first boomtowns because of the crop conditions in the Genesee River Valley, but the community rose to prominence when numerous iconic brands came here.
Over the years, the list of business names called Rochester home includes Wegmans, Xerox, Eastman Kodak, Western Union, and Paychex.
This city serves as the state capital. It sits on the Hudson River about 130 miles north of NYC. With more than 60 recreation areas and public parks, it's always a good day to go outside and explore when living here. The municipal golf course was constructed in 1929 to serve the community, and you'll find several fun and interesting homes and office buildings all built or renovated around that time.
Alive at 5 is a free weekly concert series held in downtown Albany during the summer. About 10,000 people attend each show. The city also celebrates a tulip festival to honor the community's Dutch heritage.
This NY city serves as a major crossroads for the railroad industry and shipments on the Great Lakes. It is even where two Interstates meet: I-90 and I-81. Although the city is home to about 150,000 people, this metro area in the central part of the state is home to over one million.
The city recognizes 26 neighborhoods and multiple business districts. You'll find almost anything you want, including agriculturally and architecturally relevant spaces. From Little Italy to the Lakefront, Syracuse delivers distinctive experiences.
Sometimes called New Rock City, 33 families initially established this community in 1688. A monument to these first settlers stands in Hudson Park, which was the original landing point of the Huguenots.
This community has several historic sites, including Columbia Island, Execution Rocks Lighthouse, and Leland Castle.
It lies on Long Island Sound, sitting just two miles north of NYC's border. As a result, almost every housing type is available, with more than 11,000 single-family homes making up the community.
You'll find this inner NYC suburb directly north of the Bronx. It has two major sections, with the south side more urban. The business district is located there, where the library, post office, and other municipal establishments provide support.
On the north side, you'll find ethnically diverse neighborhoods with a personality to consider. Living here is a great way to try a change of pace without losing complete access to everything NYC offers.
Life in Schenectady provides a denser, more urban feeling than you'll find in other smaller towns throughout the state. You'll find plenty of coffee shops, parks, and restaurants in town to try while having access to unique pedestrian corridors and shopping opportunities. Most people who live here rent, but there are some outstanding real estate options to consider with this city's history.
NYC might be one of the most incredible places on Earth to call home, but you'll find New York has some great communities that provide the support you need. When you're ready to start the next chapter in your life, our team can help you with the moving logistics.