Leading Trade Show Movers in NYC
At Expo Movers & Storage, we stand tall as one of the leading trade show movers in NYC. We have a proven track record of delivering efficient, reliable, and professional moving services for businesses of all sizes.
Our specialty is tailoring our services to meet the distinctive needs of companies participating in trade shows, making us the go-to trade show movers in NYC.
New York City, known for its vibrant energy, hosts countless trade shows annually, drawing in businesses from across the globe. The renowned Jacob Javits Convention Center is at the heart of this bustling activity, which serves as a central platform for these business events. Expo Movers & Storage ensures your logistical needs are met with precision and timeliness, solidifying our status as leading trade show movers in NYC.
Your Full-Service Trade Show Movers in NYC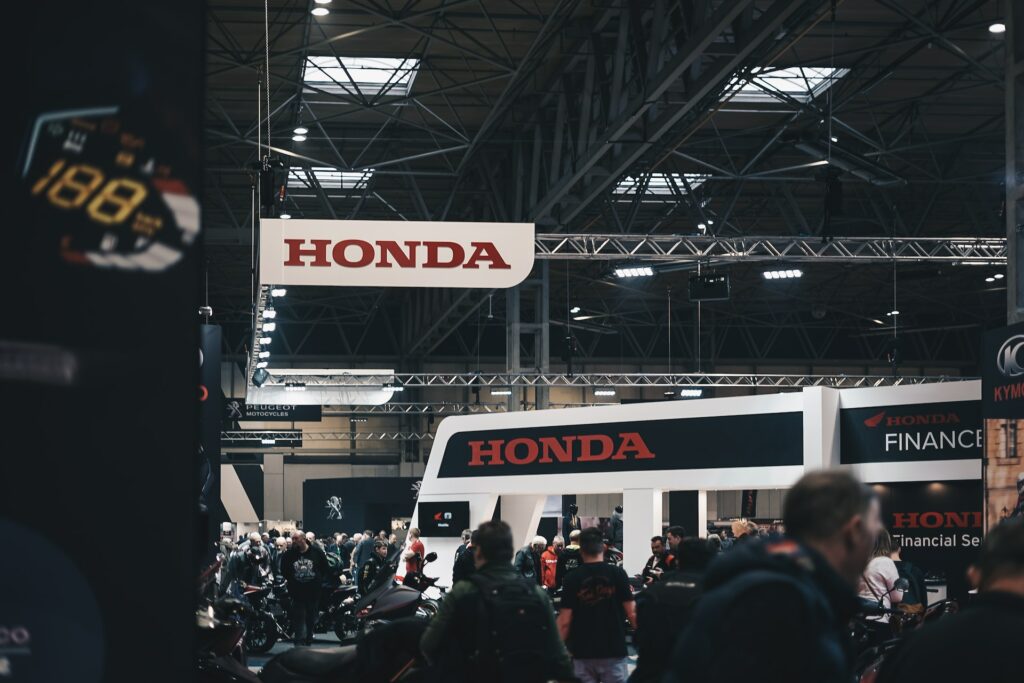 Out-of-town businesses know all too well that planning for a trade show in NYC is a complex process. The crucial elements of reliability and punctuality become even more pronounced. That's where we step in. Expo Movers & Storage offers end-to-end trade show moving services that cover all your needs. Our extensive 10,000-square-foot warehouse and distribution center can handle any merchandise you wish to exhibit. Our dedicated on-site team diligently inspects and inventories your items to ensure the utmost care and organization.
Our role as your trade show movers in NYC doesn't stop at storage. We meticulously group your items, repack them if necessary, and guarantee timely delivery to the venue. Once the trade show wraps up, we can also handle the pickup and return of your exhibits. As your all-in-one trade show movers in NYC, this comprehensive approach sets us apart.
Versatility in Moving, Warehousing, and Distribution
As your chosen trade show movers in NYC, Expo Movers & Storage is committed to providing a broad spectrum of services. From packing to moving, warehousing to distribution, we cover it all. We strive to make storage in NYC an effortless experience. Simply call us, book our services, and store with us. It's that straightforward!
Trade Show Movers in NYC Committed to Excellence
With our experienced and dedicated team, Expo Movers & Storage proudly offers you seamless trade show moving services in NYC. From the moment we receive your items to the final delivery, we focus on ensuring your trade show materials' safe and on-time arrival.
Since our inception in 2015, we have delivered secure, reliable, high-quality moving services as trade show movers in NYC. Our unwavering dedication to excellent service and competitive pricing has made us a favorite among businesses.
Delivering Your Success with Precision and Care
Regarding trade shows, meeting time-sensitive deadlines and ensuring secure transport is paramount. With years of experience as trade show movers in NYC, we understand this better than anyone. We are equipped to overcome any challenges, guaranteeing that your trade show materials arrive safely and promptly at their destination.
Understanding that each trade show has unique needs, we customize our services accordingly. As your chosen trade show movers in NYC, we handle everything from disassembly, packing, loading, transportation, assembly, installation, unpacking, and storage of your items.
At Expo Movers & Storage, we treat your trade show materials carefully. We employ the latest technology and safety protocols to guarantee their safe transportation.
Making Your Trade Show Success Our Business
When you need reliable, secure, professional trade show movers in NYC, Expo Movers & Storage stands ready to assist. Contact us today to learn more about our services and receive a free quote. Let us deliver a stress-free moving experience that contributes to the success of your trade show.
SHARE