10 Tips for Moving Cross Country
Categories:
Interstate
Long-Distance
After countless rounds of interviews you finally got a great job offer with tons of perks and much better pay. The only caveat is that you have to pack up and move your whole life to another state.
While the perspective of starting a new life elsewhere is super exciting, there is a lot of planning ahead of you. To make a move more accessible, we put together a list of tips for a smoother transition.
1. Find a place to live.
The first thing you'll need to figure out is your housing situation. Even if you are currently a homeowner, chances are you'll have to rent in the early stages of putting down roots in a new city.
Start with estimating your budget and learning about what you can afford. Fortunately, many online tools can help you with your research, such as this rent calculator. Just type in your new city, the preferred number of bedrooms, household income, and amount of money you'd like to save after paying all the bills, and they will show how much rent you can afford and even provide you with a list of potential apartments.
2. Confirm your move-in date.
Once you have an apartment picked out, ask your new landlord about the earliest move-in date. Although your lease may state one move-in date, sometimes tenants move out early, and your landlord might be able to allow an early move-in.
3. Change your address.
Many people mistake not changing their address with USPS until they ultimately move. It takes USPS a couple of weeks to process your address forwarding request, and you may lose important mail if you don't change your address ahead of time. Also, don't forget to change your address with your bank, cell phone provider, and internet provider if you are transferring your contract.
4. Measure it all.
Before shipping your old furniture or buying new things, ask your landlord for detailed measurements of all rooms, bathrooms, and kitchens. For example, your king-sized bed might be too big for your new bedroom, or your new place might not allow for your extensive shoe collection, and you might consider downsizing. If you are sharing your new pad with roommates, decide which items each of you will contribute to common areas.
5. Make a packing list.
First things first, make a list of things that you have to take with you no matter what, like your wedding photos and that or that blanket that you've had since you were a child. Then, create a separate list of items you'll bring if they fit. And lastly, add items that you should have thrown away a long time ago. Then, start packing according to the list.
6. Downsize.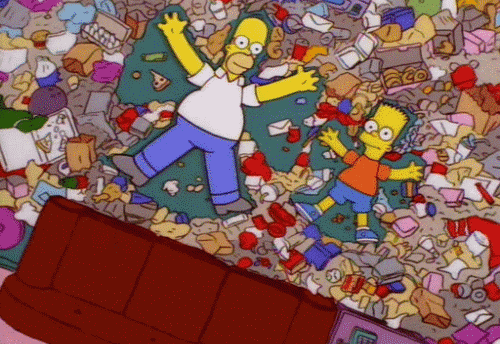 Speaking of that list of unnecessary items… It's time to get rid of it. You can go old school and have a garage sale or sell it online. You can also donate to charities – Goodwill and Salvation Army will be happy to take your clothes. At the same time, Habitat for Humanity ReStores will gladly accept household items and even pick up the furniture and household appliances that you are leaving behind.
7. Get packing supplies.
You can always buy packing supplies at your local UPS store or Home Depot, but if you are trying to save some money, there are a couple of other options to consider. First, stop by your nearby grocery stores and ask about free boxes and bubble wrap. Another option would be Craigslist and Nextdoor, as many people try to get rid of boxes after moving and tend to post on those websites.
8. Use professional moving services.
As moving requires a lot of planning and can be overwhelming, it could help enlist the help of professional movers. They can take care of planning and packing while you wrap up things at your current job. In addition, Expo Movers can help you organize your move quickly and efficiently by professionally packing all of your belongings, disassembling, and then reassembling your furniture using professional tools to avoid damage.
9. Figure out your transportation.
Once you've figured out how to transport your belongings, you need to figure out how to get to the destination yourself. If your timeline is flexible, the best deals on travel usually happen during late fall through spring, and it's much cheaper to travel during the workweek. Use deal-finding services like Wanderu or Skyscanner to find the most affordable bus, train, and plane tickets. If you have a car and don't want to pay to ship it, or if the distance is manageable, you can always go for a good old-fashioned road trip. If this is the case, you'll need to map out the journey ahead. Luckily, you don't have to do it all yourself; use sites like Roadtrippers and Furkot. Just enter your destination and the number of hours you'd like to spend driving per day, and it will tell you where you should book lodging each night based on where you will be at the time.
10. Don't forget about your furry friends.
If you are driving, you need to bring a couple of things. First, make sure to grab their crates, water, sanitary bags, food, and favorite toys. Make sure to book pet-friendly hotels along the way! If you have to fly, know that air travel with a pet can be difficult and risky, so read through the Humane Society's tips on traveling with pets before takeoff. Check your airline's policies carefully before making any decision. The last option would be to use professional pet shipping companies like Happy Tails Travel or Royal Paws. It might be a bit more expensive but will save you the trouble.
SHARE