5 Essential Tips for Recycling Your Old Items
When you're ready to move into a new home or business, it is not unusual for there to be many unexpected leftovers with your packing. If you stay in the same location for more than a couple of years, the amount you can collect can be quite surprising!
Instead of packing all of your items to move, it helps to sort out what you need or want from what can get recycled.
If you're trying to reduce how much you'll need to move, here are some tips to help manage the recycling process.
1. Don't Save the Trash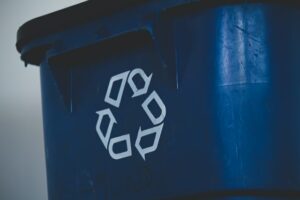 Do you have items that you've thought you'll fix up? If you've got a project that has been delayed for at least six months, the chances are that you won't get to it. Those items should get recycled.
What can you recycle when moving? It depends on your community, but here is what New York City says you should do.
Sort all kinds of metal into different categories, including cans, foil products, caps, lids, household items, and bulky products.
Glass bottles and jars are recyclable.
Any rigid plastics, including jars, bottles, jugs, and other containers, can go to recycling, along with any mixing bowls, flower pots, or similar housewares.
Some toys, pails, buckets, and crates could be recyclable.
2. Get Cash for Unwanted Items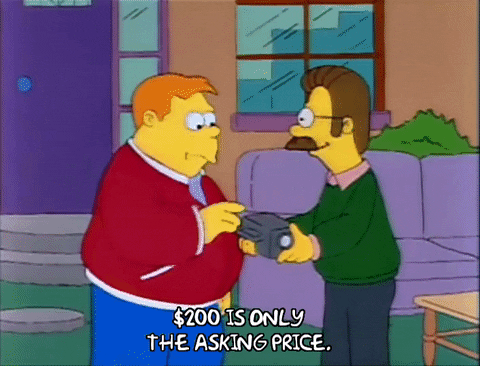 Some items don't qualify for city-based recycling programs. If you have copper wire, car batteries, electronic devices, or collectible glass in your possession, it is possible to turn some of those assets into money that you can use for your move.
Automotive stores sometimes issue gift cards or cash when you have qualifying batteries to recycle. Some electronics have enough precious metals in them that recyclers can strip the parts and get a substantial sum, of which you'd get a portion.
There's always the option to host your own garage sale. If you go in this direction, please remember that products in excellent condition are the most likely to earn a profit. You'll also need to navigate the varying COVID-19 expectations where you live.
3. Speak with a Consignment Shop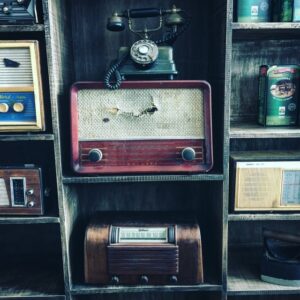 Consignment shops can often take your used items and turn them into cash. This recycling option works well when you have old vinyl, DVDs, CDs, books, or designer-label apparel. Before you agree to anything, you'll want to make sure the store you select has insurance to cover your products in case of fire, theft, flooding, or another adverse event.
Before you sell any jewelry, try to have it appraised. If jewelers are interested in the product, you'll want to verify their membership with a trade association to ensure you're getting a fair deal.
4. Donate Your Items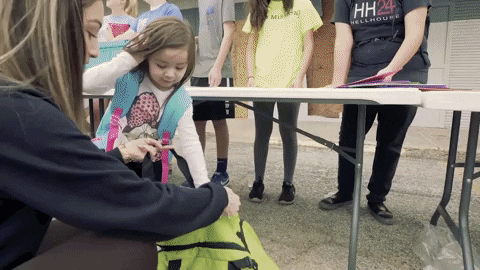 If you have clothing that still works well, another option is to donate your items instead of throwing them away. You'll find bright yellow clothing and shoe bins throughout the city for Planet Aid® that will take your clean items.
If you're not sure what charity you'd like to support with your items, you can review DonationTown's online directory to pick one in your area.
Other charities in NYC provide a similar service. Another option is to work with Goodwill NYNJ to donate your usable items to sell within the organization's thrift stores to support employment opportunities for those with barriers to getting a job.
Habitat for Humanity will pick up your unwanted furniture if you're moving. The Furniture Bank Network is another option that takes your unwanted items to distribute them to families in need.
If you have old running shoes, Jackrabbit can distribute them to help African farmers manage their land. Soles 4 Souls is another charity that can handle your unwanted footwear.
5. Work with Your Library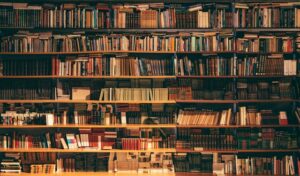 If you have media items that aren't moving to your new location, your local library might be willing to accept a donation. You'll want to call ahead to determine what their policies are for taking gently used items.
The New York Public Library currently reviews academic title gifts for the Research Libraries collection. Your local institution might have a similar policy. Most libraries have a collection day to raise money through book sales that might still let you get rid of some unwanted items.
Another option is to work with Operation Paperback. This organization donates books to military personnel who are serving overseas.
If you can reduce the items you need to move, it could save you some money. Your donations or recycling efforts can also help others in need or make you some extra cash on the side! The goal here is to avoid sending items to the landfill whenever possible, which allows us to take steps to safeguard our planet.
SHARE