What Are the Most Pet-Friendly Neighborhoods in NYC?
Categories:
Moving Tips
Real Estate
It would be fair to say that having pets in NYC is more challenging than in other parts of the country. Trying to get your dog outside when you live on the top floor is a unique challenge, while there are always potential concerns with cats, rabbits, and other furry companions that landlords have with their presence.
There is also the square footage issue to consider with your home. If you have a Great Dane living with you in a 400-square-foot studio, there won't be much space for either of you to move around!
That's why it helps to look for homes in the most pet-friendly neighborhoods of NYC. Although every borough has pockets where life with animal companions is good, the following places are where you'll want to be.
List of the Best Pet-Friendly Neighborhoods in NYC
1. Battery Park City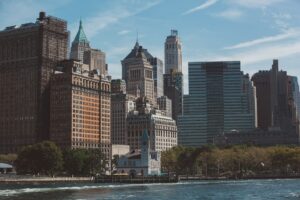 You can find this small neighborhood in Lower Manhattan. It's small and secluded, offering plenty of public gardens and well-maintained sidewalks to offer accessible walking experiences. You're also right by the Hudson River and Rockefeller Park, allowing you fast access to some of NYC's best green spaces.
2. Upper West Side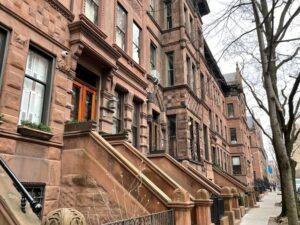 With several excellent parks only a few blocks away, you'll find that Riverside and Central Park have areas where off-leash hours are permitted in the early morning areas. You can even access sealed regions where your pets can run around and socialize. Since you're close to the clinics and pet shops and Broadway, Columbus, or Amsterdam, you never need to travel far to get what your pet wants.
3. West Village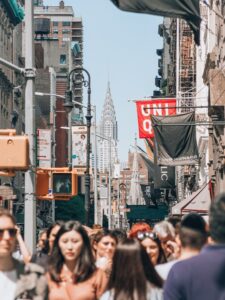 This community is one of the most charming that you'll find in Manhattan. Several dog runs are available to use, and you'll find some convenient connections to Hudson River Park. There's even enough room in most homes for some larger animal companions.
4. Fieldston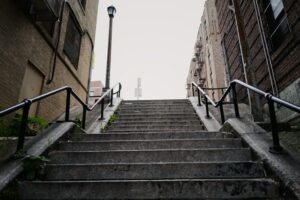 This privately held community is next to the city's fourth-largest park. When you have time to explore Van Cortlandt with your pet, you'll have a great time exploring the charming structures in the Bronx. The total area is just over 250 acres, and it is home to two of the three Hill schools.
5. Park Slope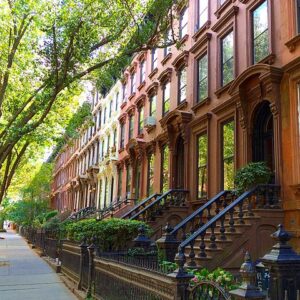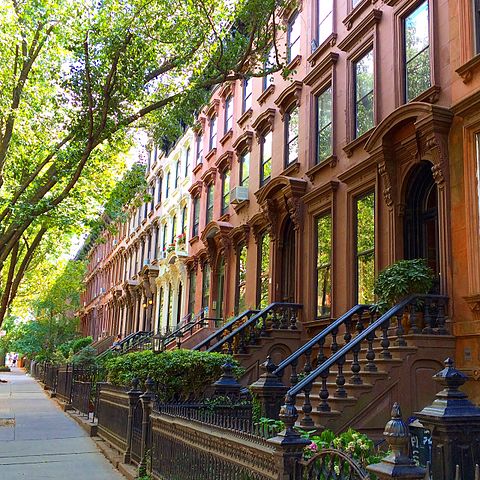 One of the biggest attractions for pet parents in this Brooklyn neighborhood is Prospect Park. It's where you'll find the only authorized dog beach in NYC. You'll find several dogs runs available there, along with some off-leash hours. When you take a stroll down Fifth or Seventh Avenue, you'll find enough amenities and pet shops to keep everyone happy. Since there are many brownstones in the area, you'll have enough space for everyone to feel comfortable.
6. Hollis Hills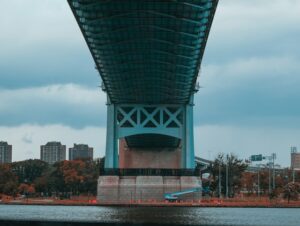 You'll find this neighborhood between the meadows and woods of Alley Pond Park and the open spaces of Cunningham Park in Queens. It's a much-loved area where you can have many exciting adventures with your dog or other pets. The community has more of the traditional suburban look to it, including single-family homes, making it the perfect place to settle down to raise your family.
7. Upper East Side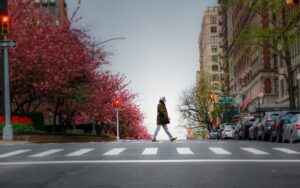 Although this area is one of the most expensive places to live in NYC, it's also one of the best places for pets. Every home is within four blocks of Central Park, but you've also got access to the dog run at Car Schurz Park to enjoy. If you want to take a long walk, the promenade along the East River is an excellent choice. With the commercial areas found in the community with convenient access, everything you'll need is right there to enjoy.
8. Brooklyn Heights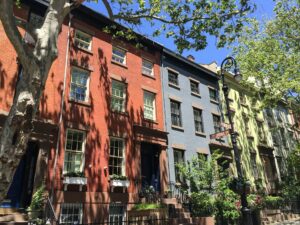 With plenty of views of the Brooklyn Bridge to enjoy, you'll find lots of sidewalks and flower beds awaiting your arrival in this beautiful NYC neighborhood. The downtown skyline is breathtaking from the right building, while several parks are there for you to enjoy. Whether you walk the tree-lined promenade or take the kids to one of the playgrounds, life feels good when you live here.
Where Should I Live in NYC with Pets?
The best place to live in NYC with pets is a friendly neighborhood with plenty of amenities. Although some animals require more care than others, you'll find that every community has some potential.
That's why it is essential to review everything before moving to one of these communities. Is there enough green space to manage your pet's needs? If something happens, would you have access to veterinarian care?
If you're ready to make a move to one of NYC's best pet-friendly neighborhoods, Expo Movers is standing by to help!
SHARE