How to Stay Safe During a Move
Categories:
Coronavirus
Moving Tips
When you think about staying safe during a move, you're likely considering how to avoid having a COVID-19 exposure in 2021. After dealing with the pandemic for over a year, we've figured out that facial coverings, virtual estimates, good hygiene, and social distancing while packing and loading can mitigate most of the risk factors for transmission to occur.
At Expo Movers, we follow strict COVID-19 safety protocols to ensure everyone has the safest moving experience possible.
It's not only the coronavirus that we should think about when moving, even if you plan to take the DIY approach for your upcoming relocation. So here are some additional safety-related ideas for you to consider as you get ready for the next chapter in your life.
What Are the Best Ways to Stay Safe While Moving?
1. Avoid overpacking your boxes and containers.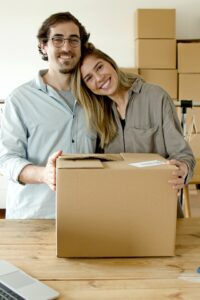 You'll have oversized furniture items that weigh a lot. Your sofa, table, recliner, and similar items are usually a two-person lift. If you have an appliance dolly, you can sometimes manage to carry a washer, dryer, or dishwasher alone after strapping it up.
When you pack your boxes, try to keep the weight to 70 pounds or less. Putting all of your books into one container might feel more economical, but it will be a struggle to get your items loaded and unloaded.
2. Wrap all of your sharp items.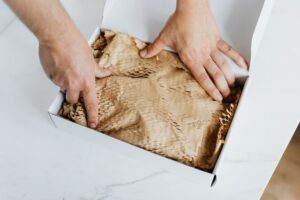 When you have sharp items to pack, such as kitchen knives, you'll want to wrap them carefully with padded shipping products. We've found that bubble wrap and packing paper are an excellent combination! If you're taking care of the move by yourself, you can use a dish towel and a rubber band to limit your exposure to those blades. The last thing you want to have happened is for the knife to rip open a box and spill out its contents while driving!
3. Take the time to dress appropriately.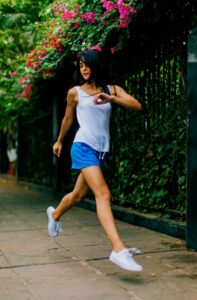 If you hire Expo Movers to manage your moving needs, you'll see that our crews wear apparel that stays breathable, provides flexibility, and is weather-appropriate. In addition, your footwear should offer an optimal support level while reducing slip risks by having improved traction.
If you try to move heavy boxes or furniture with flip-flops or sandals, you're taking an unnecessary risk. Anything that impedes your movability or balance should not be worn on moving days.
4. Lift with your legs.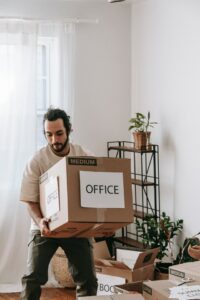 The expression that you should "lift with your legs, not with your back" is based on science. You have smaller muscles that work with your lower back that don't like taking on extra torque. However, the larger muscles in your legs are ready for that workout!
If you pick up heavy items, please remember to bend at the knees instead of the waist to have a safe moving experience. Once you have the box up, keep it closer to your body to maintain your balance. It also helps to avoid any twisting or bending motions during the carry to prevent strains and sprains.
5. Have a realistic view of your health.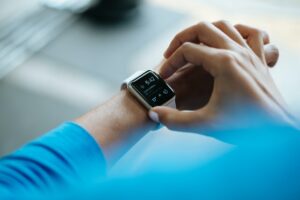 If you're under the age of 30, it feels like you can take on anything during a move without much consequence. Even if there's a piano in the equation, you might have handled it with relative ease. As the body gets older, those logistics change. Although it can be fun to be competitive while moving, it's crucial to remember that you're not in a weightlifting competition. There's nothing wrong with asking for a bit of help if you need it.
6. Use a dolly whenever possible.
Instead of loading one box at a time on the truck, consider using a dolly to bring multiple items out at a time. You'll take fewer trips and have more accessible lifts when using this method. In addition, when you have appliances to move out of your home, this equipment will help you roll the items along safely, even if you need a second person to work as a spotter. If your DIY truck rental location doesn't offer this equipment, you can often find it at a hardware store.
Are You Planning to Move Soon?
If you plan to move in the next few weeks, you have some time to prepare your body for this experience. When your muscles and limbs feel tight, they're more likely to experience an injury.
That's why it helps to do some stretching for about ten minutes per day in the weeks leading up to your move. Even if you hire professional movers to handle the heavy work, you might be packing boxes or moving furniture to clean plus, here are additional tips on how to stay safe.
By taking care of your body, you'll find it is much easier to stay safe when moving.
SHARE