Are you looking for a summer home that can help you escape the city or beat the heat? You'll find that upstate New York offers several potential options!
It's a region filled with friendly villages, bustling suburbs, and charming communities. All of them make for a fantastic spot to buy a summer house and settle down for the season.
Here are some of the best options that you'll find waiting for you if you're in the real estate market this year.
1. Country Knolls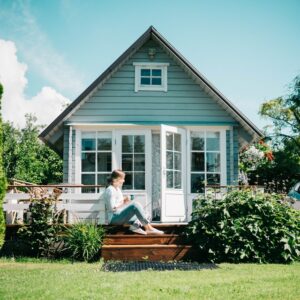 This small community has a population of just over 2,000 people. It's about halfway between NYC and the Canadian border, giving you fast access to virtually any destination to the east. You'll find plenty of traditional-style homes in this community, providing a laidback feeling that still gives you a sense of home. If you plan on having a working summer, this place is where you want to be.
2. Eggertsville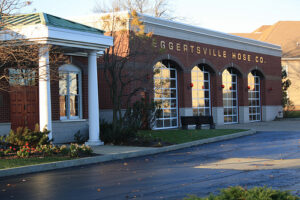 You can find this hamlet in Erie County within the town of Amherst. About 15,000 people live here, and it's part of the Niagara Falls and Buffalo metro area. The ratings for the community are all A or above for public schools, nightlife, diversity, housing, and family-friendly options. Since the median home value hovers around $160,000, it's quite affordable to purchase a second home here. In addition, it'll get you close to Lake Erie, the Canadian Border, and many more natural wonders.
3. Harris Hill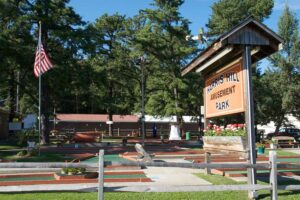 Most people know about Harris Hill because of the amusement park where you can spend the entire day having fun. You'll find rides, an arcade, miniature golf, and more awaiting your arrival with this community fixture. It's been in business since 1947! Of course, you'll be outside the bustle of Buffalo with a summer home here, but you're still close to everything that makes Niagara Falls such a fun place to be.
4. Gang Mills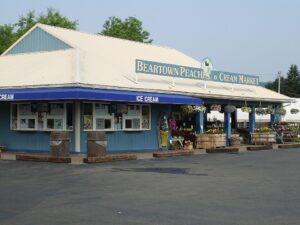 You can find this charming hamlet in Steuben County. About 4,000 people call it home, located within the town of Erwin. The public schools are highly rated here if you're thinking about a full-time move, but it also receives an A+ rating for families when you want to invest in a summer home. You're not far from the Cowanesque Lake Recreation Area in Pennsylvania, or you can stay closer to home with a visit to Erwin Mountain State Forest.
5. Churchville
This tiny village is named after Samuel Church, an early settler in the region. You'll be west of Rochester with a summer house here, with easy access to where you want to go with I-490 running through the edge of town. Lake Ontario is almost in your backyard! Churchville Park gives you plenty of exploration opportunities to enjoy, along with a golf course, playgrounds, and athletic fields covering nearly 750 acres.
6. Fayetteville
If you choose this small village for your summer home near NYC, you'll discover a beautiful place near Syracuse with plenty of charm. The community is named after the Marquis de Lafayette, a dual national hero of France and the United States. He commanded American troops in several battles, including Yorktown, during the Revolutionary War. Lafayette would return home to fight in the French and July Revolutions.
7. Vergennes, VT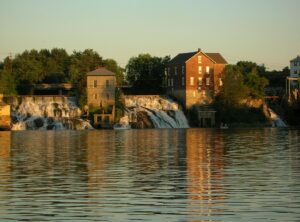 With a population of about 2,500 people, living in Vermont's smallest city almost feels like you're taking a trip back through time. Many of the brick row storefronts in the downtown area feel like they belonged in the 19th century. Victorian influences fill Main Street, where inns and historic B&Bs invite visitors. You can take a picnic by Otter Creek, relax at Vergennes Falls Park, and enjoy the lovely dining options in the community. You're also close to Lake Champlain, the Adirondacks, and Mt. Philo.
8. Monmouth Beach, NJ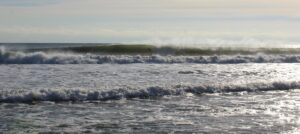 This small coastal bureau has about 3,000 people and plenty of beaches to enjoy. Each one has a distinctive personality, so it can be lots of fun to explore them all. Monmouth Beach provides a more traditional, informal experience with developed promenades and lots of open space. If you like seeing a beautiful sunrise each morning, this spot is where you want to be!
If you're ready to move into your summer house near NYC for the season, Expo Movers is standing by to help! Our expert team can quickly pack your belongings, transport the items safely, and unload upon arrival to ensure you have a stress-free experience. We can also place your favorite items in our climate-controlled storage facilities until you return if you prefer. So get outside, enjoy some fresh air, and embrace the sunshine!