When you can make it in NYC, you can make it anywhere. This city is a place where you can discover who you are, pursue a career, attend your preferred school, and settle down to start a family.
Although the last option doesn't always come up in conversation, New York City has several perfect neighborhoods for families with children. You'll find that the following communities have excellent public schools, lower crime rates, a better cost of living, and plenty of kid-friendly amenities.
If you're searching for the best place to live in NYC with your kids, here are the neighborhoods where you'll want to look for a new home.
Where Are the Best Places for Families to Live in NYC?
1. Battery Park City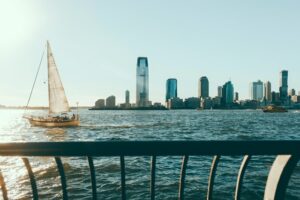 This planned community occupies the southern tip of Manhattan. It's bordered by the Hudson River on one side, with the West Side Highway on the other. About one-third of the community is parkland, using reclamation resources from excavating the nearby skyscrapers to expand the area. It's currently managed and owned by the BPCA, created by the state in 1968 to redevelop deteriorated piers, reclaim land, and replan the area.
2. Tribeca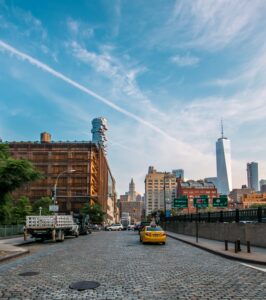 When you live here with your family, you'll be in the triangle below canal street. This region was originally farmland, although it became a residential neighborhood in the late 1800s. The area was part of NYC's industrial center, but that base was almost all gone by the 1960s. Since then, the people have worked hard to make it one of Manhattan's most fashionable spaces. In 2006, the ZIP code was the most expensive one in the city.
3. Park Slope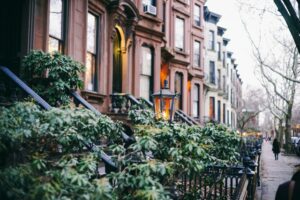 Located in northwestern Brooklyn, this neighborhood has rough boundaries that include Fourth Avenue and Prospect Park. The area was primarily forests and farms until the land was subdivided into rectangular plots in the 19th century.
Several rowhouses and mansions were constructed after Prospect Park was completed, and much of the area remains a historic district. The crime rate here has dropped by 84% since 1990.
4. Prospect Heights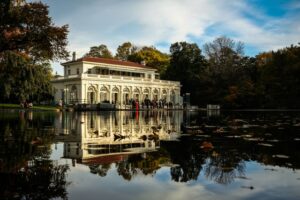 Although this Brooklyn neighborhood is relatively small, it's also notable for the tree-lined streets and diversity. You'll find 19th-century row houses mixed with brownstones and luxury condos here. It's also where you'll find the Barclays Center. If your budget can't afford Manhattan, you might consider looking for a home or rental here to raise your family.
5. Carroll Gardens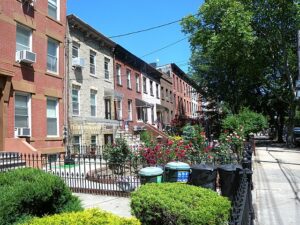 You'll find this 40-block neighborhood at the northwestern edge of Brooklyn. It's named after Charles Carroll, known as the only Roman Catholic signer of the country's Declaration of Independence. You'll find numerous extensive front gardens with brownstone homes here, and several Italian festivals are celebrated throughout the year. PS 58 is an excellent resource, especially with its dual-language programs.
6. Windsor Terrace
This small residential neighborhood sits between Prospect Park, Park Slope, and Boro Park. Only three streets between the 16th and 17th are in the grid since they diverge at Park Slope while moving east. It's also the place where you'll find three traffic circles, which is a rarity for New York City. Although you're in the heart of the borough, it feels like you are part of a small-town community when living here – especially since the housing turnover is minimal.
7. Riverdale
When people think about this Bronx neighborhood, Bell Tower Park is the first thing to mind. When you live here, you'll be at the northernmost point in NYC. When you look west across the river, the Palisades are there to greet you, creating beautiful views each morning. It's also on one of the highest elevations in the region, which means you can see the George Washington Bridge and the Empire State Building from several vantage points.
8. Chelsea
You can find this NYC neighborhood on Manhattan's west side. It contains an extensive historic district where you'll find a mix of housing options. Numerous businesses in the area reflect the region's cultural diversity, and the community has recently become an alternative shopping destination with several name brands moving into the commercial sectors. Landmarks include the market, the Empire Diner, and Pike's Opera House.
When you want to raise a family in NYC, you'll find that several neighborhoods offer some unique opportunities to consider. If you place these locations at the top of your list, you'll find the right spot to put down roots and enjoy spending time with your kids.