When the pandemic hit in March 2020, the Maurer's dream home came onto the market. It was listed two days before all of the COVID-19 restrictions stopped people from non-essential activities.
The Maurer's live in a strong seller's market, which meant they'd usually face some stiff competition. With the restrictions in place, the house was de-listed to avoid having people potentially spread the virus.
That's when the Maurer's made a winning offer. They told the sellers that they would pay the total price, receive the house as-is, and use virtual tools to manage the touring and inspection process. The offer was accepted on March 17, just three hours before real estate transactions were told to stop where they were. That allowed the sales process to continue, and they eventually closed on the property on May 15.
After securing a record-low mortgage rate, the Maurer's used their stimulus money to make upgrades to the home. They now have almost $150,000 in equity only one year after their purchase.
How Can I Make a Winning Offer on a Home I Want?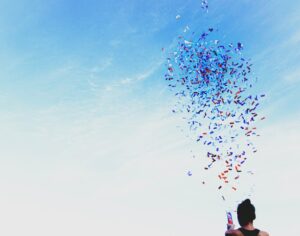 Although the Maurer's situation followed more of an investment strategy by buying when everyone else was fearful, you can still learn from the experience by following these principles to get your dream home.
1. Show your pre-approval letter.
Sellers want to work with buyers who will see the contract through to the closing date. When you have a pre-approval letter from a lender that says you have enough cash and credit to buy a house, it'll allow you to be competitive if a bidding war commences. The document should be specific to the property you want to buy.
2. Use earnest money to your advantage.
Earnest money is a way that you can show a seller that you're serious about purchasing a home. This cash is what you put down before the closing date as a good faith deposit. When you enter a purchase agreement, the seller takes the property off of the market. If that deal falls through, relisting and starting over could be a financial issue to them.
The earnest money protects the seller when buyers back out. It's held in escrow until the deal is complete. You'll want to place 1% to 3% of the offer into the deposit, but you can go higher to show the seller how much you want the property. If the house doesn't pass inspection or other contingencies, you'll get your money back.
3. It always comes back to the cash.
If you're up against another buyer who wants the property as much as you do, the first step will be to increase your offer. By providing the seller with more cash, you create a more considerable temptation to choose you instead of the other people.
Another option to consider is to increase your down payment. When the bank needs to provide less money for the mortgage, it'll give you more room to negotiate the final price. You'll need to back up your claim with documentation that proves you have the financial resources required to complete the transaction.
4. You can waive some contingencies.
Although this option is risky, it can also help you get into your dream home. If you qualify for FHA financing, some inspections are necessary to complete the transaction, so you'll have some protections available. When you proceed with a cash sale and waive a review, you'd be responsible for foundation problems or other issues that come up after the sale.
5. Pay for your new home in cash.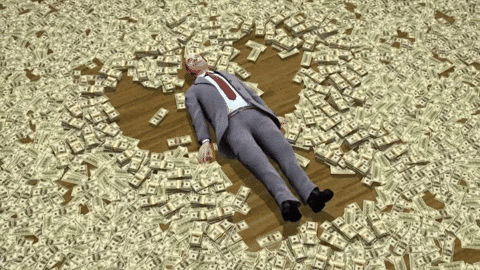 This option might not be available for everyone, but it can be helpful to offer the full price of a home in cash instead of dealing with financing. By eliminating the need for a third party to get involved with a mortgage, you can show a seller that you're ready to make a deal. Since it is always possible for financing to get pulled at the last second, you can put your offer in the driver's seat if you have the resources for this option.
6. Use an escalation clause.
This option is a fantastic asset for buyers who want to win a bidding war. It states you're willing to go up a specific amount if another buyer matches or exceeds your offer. You can have a set outer limit to avoid going over your cash reserves or pre-approval cap to make the negotiations easy.
You can also build a relationship with the seller to make a winning offer. If you share a strong connection to a specific property, it can help everyone feel like the transaction went smoothly.